Let Me Hear the Crickets
The meaning of life is in the bullrushes
(1)
He asked, "What can I do to make it better?"
but nothing could heal my heart,
broken by the ebb of young love.
"What would you like to do while you're home?"
but nothing could heal the sadness,
the untethering of love lost.
All my words had bled through
bedsheets and boxes of tissue
before I escaped the city
And he was not to know, because
I was his daughter, and I was strong.
Instead, I was silent,
Mute, disguised as resolute
while he tried to understand.
(2)
I asked, "Can you drive me to the bullrushes?"
"The bullrushes," he repeated. "The swamp?"
Yes, I miss the songs of crickets and bullfrogs,
I need the familiar; I need it to breathe, to heal.
(3)
We alight from the old sedan,
side by side, we lean against the front of
its summer-warmed hood,
our feet crackling on the dusty gravel
as we settle in.
It's almost dusk
on the baked-earth sideroad
and I tell him, I used to ride my bike here
and lose myself for hours,
listening to the chirps and songs of
creatures I couldn't see.
Here, I heard sounds
that carried my soul, that reminded me
that the universe is so much larger
and infinitely smaller
than a simple human can comprehend.
Here, I breathed in the sweet musk
of nature, a dizzying mélange of
floral and faunal, growth and death.
I inhaled it all, the entire circle of life,
right here.
Here, my nostrils always begged for more
than was humanly possible, and
I understood I would never understand.
And that, I suppose, is the secret.
That's what life is, what it means.
(4)
"So, there's nothing I can do to make it better?"
my dad laughs.
"Nothing more than right here, this moment,"
I smile,
and he grabs my hand and kisses it.
"You're something else," he says.
(4)
We plan, we learn, we marry, we love,
and yet we never really know.
There's comfort in that.
When we give ourselves to
the swamp, the crickets, the universe,
there's comfort in that.
That's the secret. That's life.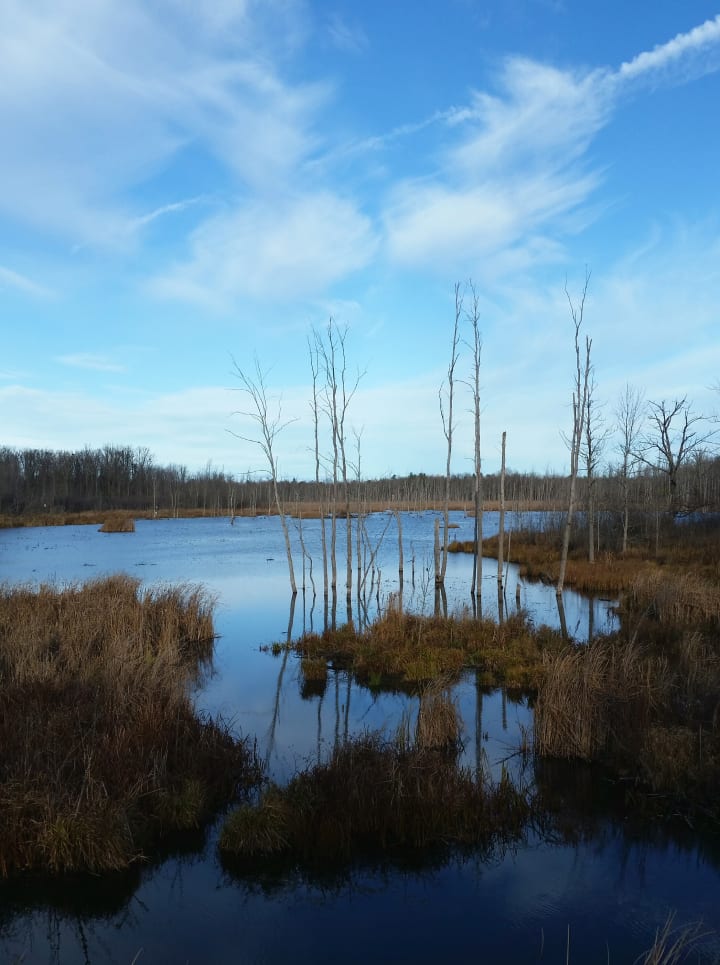 About the Creator
I live with a broken brain and PTSD--but that doesn't stop me! I'm an author, artist, and qualified mediator who loves life's detours.
I co-authored NOT CANCELLED: Canadian Kindness in the Face of COVID-19. I also publish horror stories.
Reader insights
Be the first to share your insights about this piece.
Add your insights