Lady in Red

Runner-Up in From Across the Room Challenge
Divine alchemy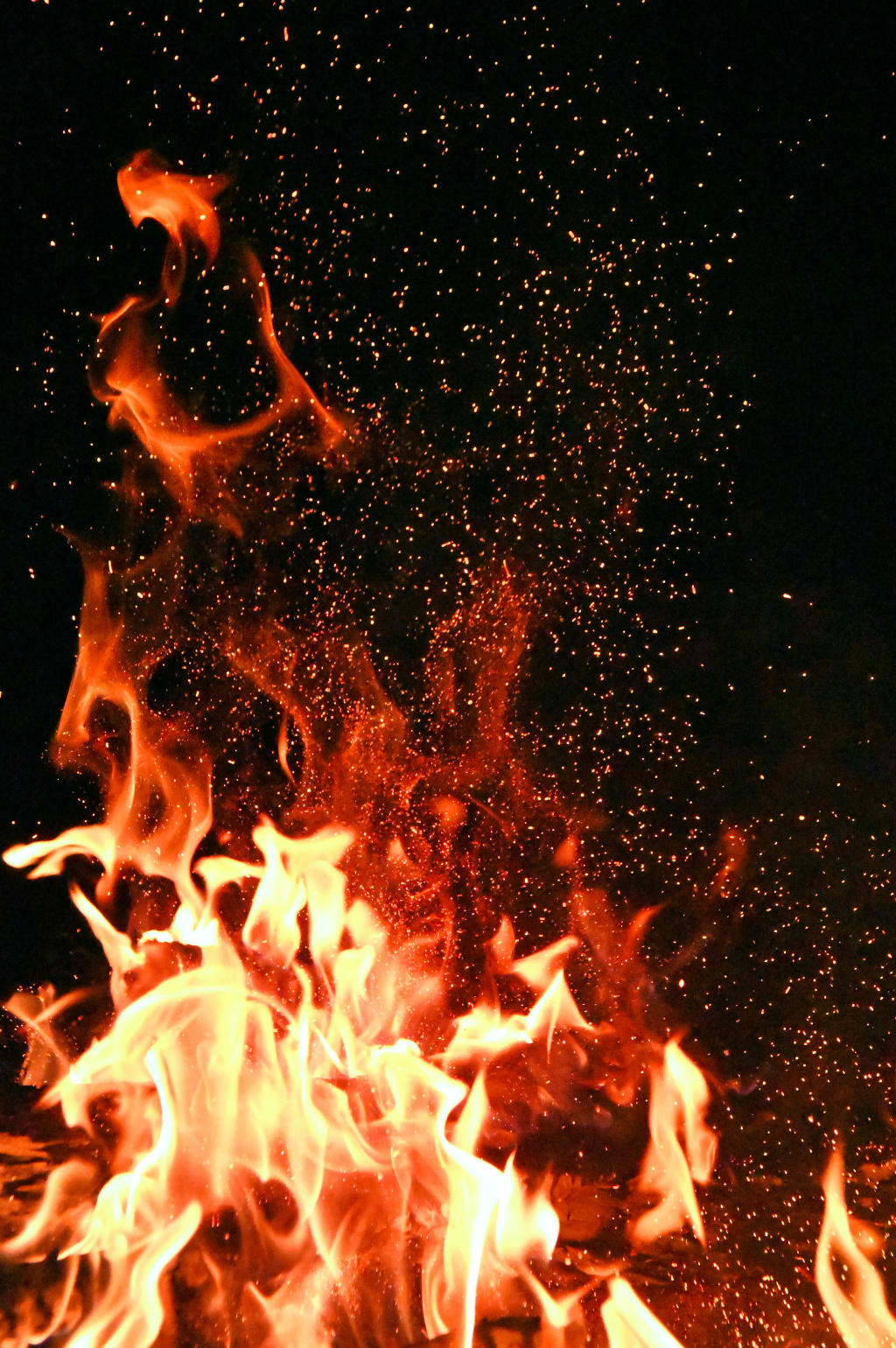 Photo by Adonyi Gábor from Pexels
Dawn broke,
Her eyes lit open,
A smoldering storm,
Thunder rippled through me,
Shuddered breath.
Red dress,
Singed edges,
Born of ash.
Trembling to touch her,
My lungs filled her breath.
Wild hair,
Dirt under her nails
from digging,
Such a lovely mess.
I was
Consumed
With an unholy hunger,
To light the pile of timber below her,
To watch calmly,
As the scent of smoke hit her,
Doe-eyed shock,
A typhoon swelling,
Flooding over,
cascading down her,
in her own hands cradled by her.
Till fingertips release-
Tears
Become absolution,
As salt and fire dance around her.
To feel that red leather drum
Pounding in her chest
Grow wings and pull her
from the inside out.
When a woman,
Burnt at the stake,
By her own love,
Performs that sacred magic trick,
Breathes life into the fire,
Surrenders to the higher,
and as the soot falls around her,
finds herself reborn,
a little lighter,
once more standing,
Atop the ashes of her own funeral pyre.
But, I have to hold these matches back,
Afterall, I didn't pack myself another dress.