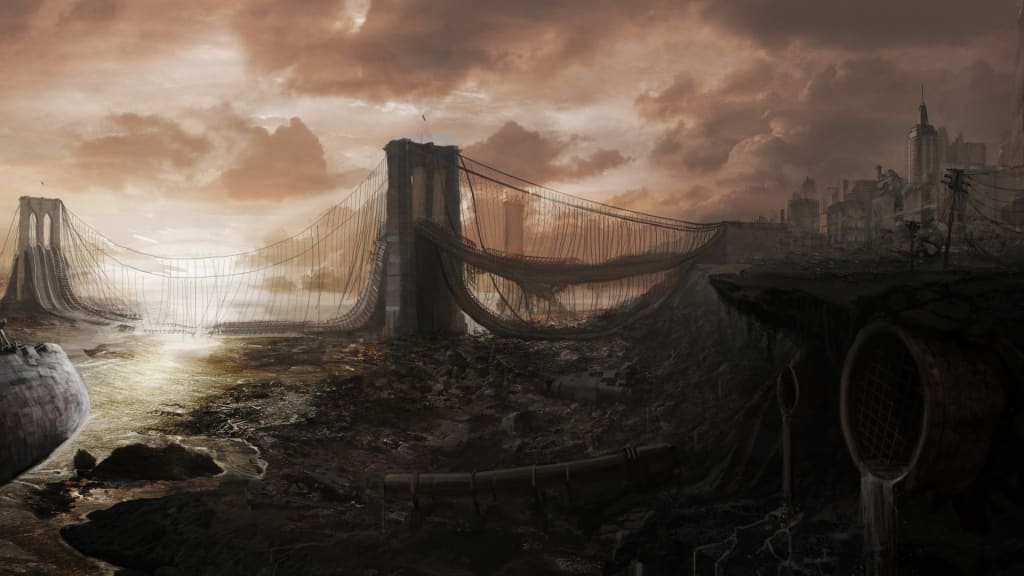 After everything Humanity had been through...
It ended in just one moment.
A split-second decision made by the wrong person.
It was all over…
We had failed!!!
Humanity was ended by our own greed,
by our own stupidity,
and by our own arrogance.
It was all due to our sheer IGNORANCE.
All the happiness,
all the first smiles,
and first tears,
All the love,
all the pain,
all the books
and all the art,
all the brave and smart ones,
and all the ones who didn't care at all...
It was all just memories now,
but there was no one left
to remember how it was
to be a human.
The biggest temples
the people made
to communicate with their gods,
the tallest high-rises,
and a sandcastle a kid made
some time in history.
All the uncountable lives
taken away by war and famine
and all the uncountable times
A child cried after falling for the first time.
All the first steps
and last breaths,
It was all done.
And it was all for nothing...
The world had been torn apart.
It wasn't the same Earth.
In the middle of an infinite universe
and infinitely other worlds,
the blue planet was now gone
and there wasn't even
a reason to mourn about it...
Because it simply
didn't matter at all,
not any longer…
And on the surface
of that dead planet,
in the middle of nowhere...
No one heard it,
but a specific song
written by a random person
in some random time of
human existence was playing...
In requiem to a buried existence,
Lacrymosa...
Reader insights
Be the first to share your insights about this piece.
Add your insights