JO WAS MY BEST FRIEND
The Adventures Of A Dog And His Pet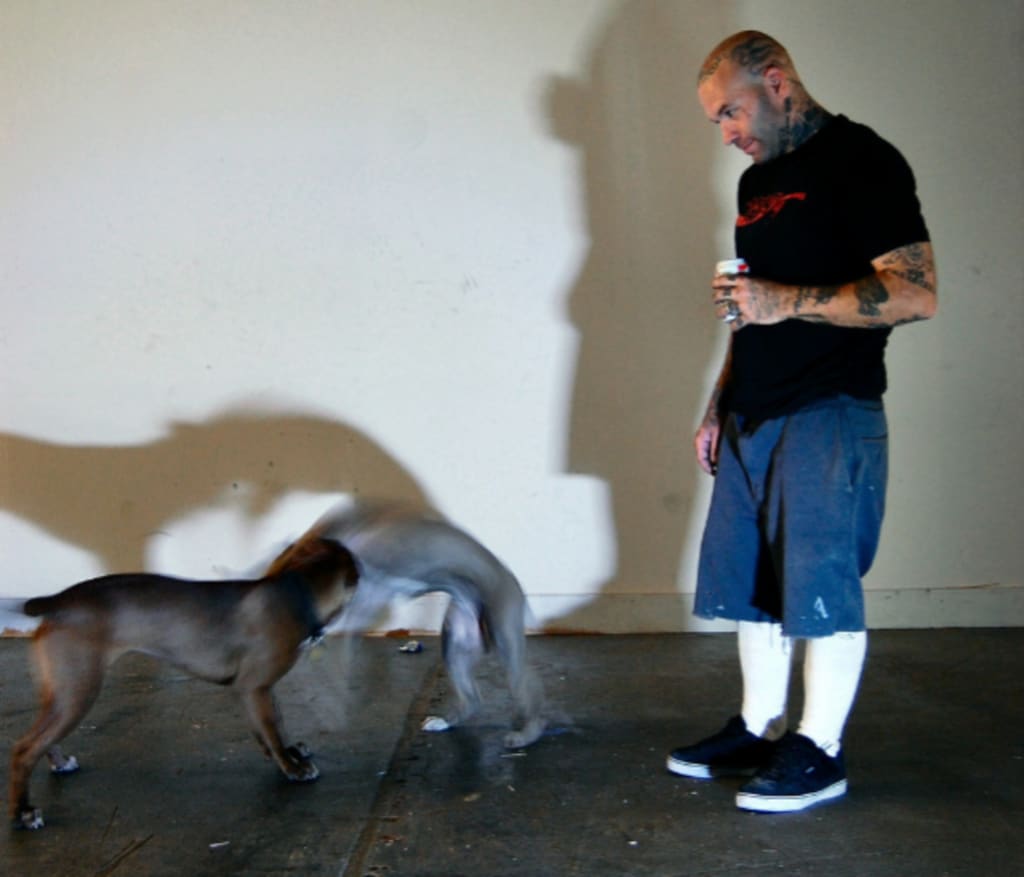 Partner in grime...
Everybody loved us
(Jo and I)
At all the bars we
Use to tour.
Jo was my best friend
And we never did argue too much.
The funny thing was
He didn't drink at all
Well nothing but water.
Sometimes I'd get so drunk
And forget that he might be thirsty
So he'd make his own way...
To the toilet.
Plenty of water in there.
I had a good run goin
For a couple a years where
I'd wake up
In all sorts of weird
Places or situations.
Like behind a bush.
But in between that bush
And some building
With old Jo
Tied to my ankle.
Sitting on my chest and
Growling at all the people who
Were walking by on the sidewalk
On the other side of that bush.
Sometimes I would wake up
In San Diego.
Super hot and
Very thirsty.
Or in San Francisco
Smack in the middle of
Panhandle Park
Off of Haight st.
With the sprinklers going
Full blast
My back all muddy
And Jo once again tied
Trying to pull us out by
My ankle.
If he coulda talked
We mighta argued then...
Or in Portland
Shivering in some hobo camp.
Sleeping in the rain
Alongside the railroad tracks.
Boy if that dog could talk,
I wonder what he woulda said?
I doubt I'll ever find out.
Old Jo is dead.
And other than a slap or 2
In the face
From some chick
Over the night before
I never could remember
How we even got there...
fact or fiction
About the author
Star I write so I can learn to live with who I am without destroying myself as punishment. Learn to love yourself if you ever hope to love at all.
Reader insights
Be the first to share your insights about this piece.
Add your insights