Jimi's Last Poem
Parts of notes and an original poem received by Maureen in 1972, two years after the death of Jimi Hendrix through paranormal communication - automatic writings.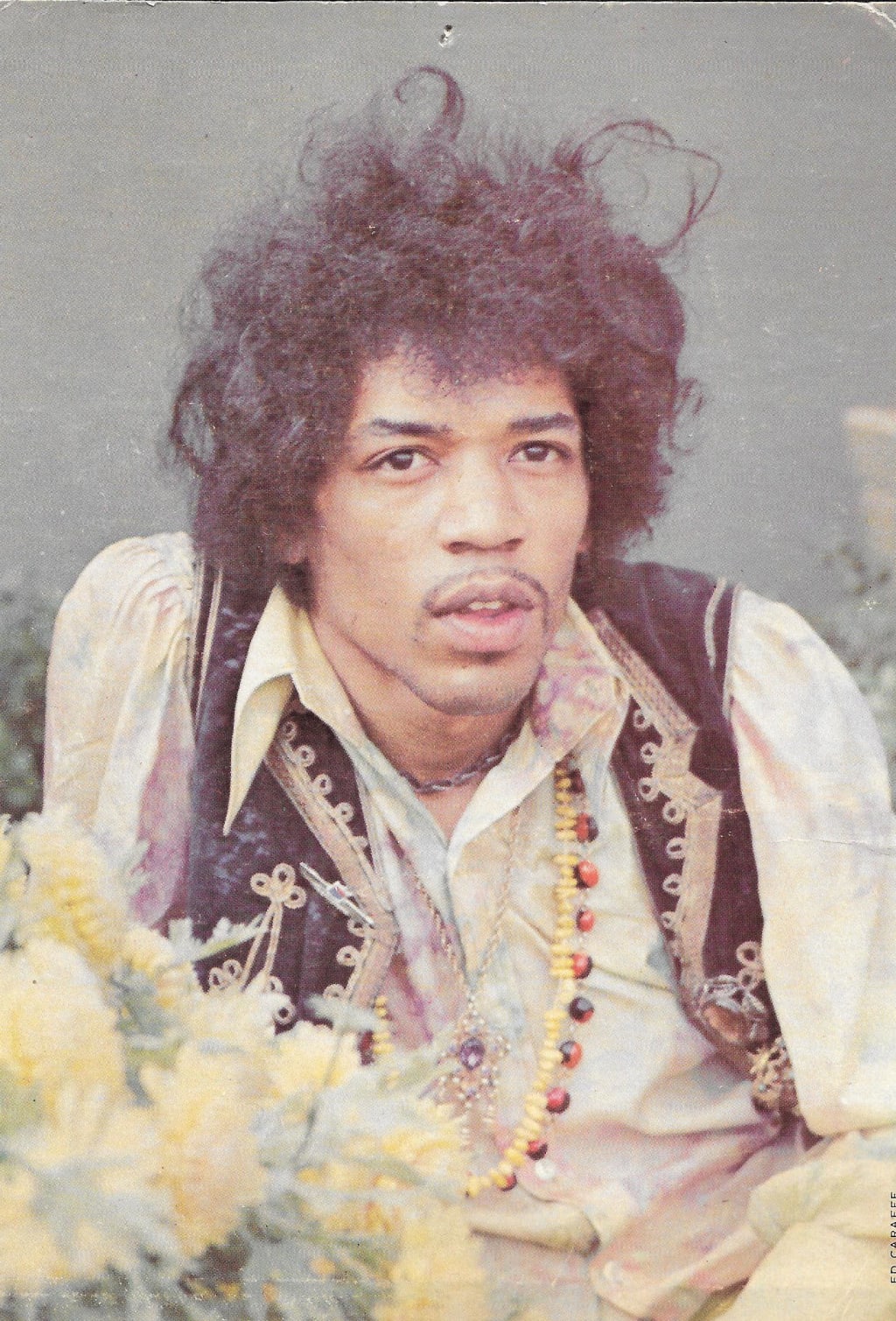 Die daily
we die like the dishes are done
wash them away
wash them everyday
acid in my bones
I saw the air flash
when I opened my eyes
oh baby, nobody ever dies
cosmic watermelon
salad bowl supreme
you dream and you dream
about being all there ever has been
flashing back the years
clock the waves of time
peppermint at Christmas
peppermint is kind
Mama brings us peace offerings
to patch the holes I find
ride the flow of stardom
see how far I'll fly
tornado cloud funnel threatens black upon the sky
whip me up a bowl of mayonnaise so I can go swimming
California sunshine
blots the false perception of my mind
dawn streaks red across the infinite sands of time
a purple haze winds its way into this little rhyme
fame and glamour plague me running from the storm
where freaks and sideshow people dare
I hear my train approaching
Pinocchio wants to sing you a song
until the media spotlights dim
absorb these words along
marmalade horses dancing
on a kaleidoscope merry go round
the toy box comes alive with sound
as it used to on Looney Tunes
on an English night coated with ice
Heavenly messengers arrive
knock on my door
this one shall die
and I question why
I was only singin'
Jiminy Cricket, dig it
has jumped the wicket and is gone
please lay flowers on my grave
my sweet lady of life
celebrities
About the author
Maureen Kellar-Kirby, author of "Go Back Jack" Total Recall Press (2018) and "The Leprechaun Who Was Not a Mouse" (2021). https://www.maureenkellar.com.
Music - https://soundcloud.com/maureen-kellar-kirby
https://www.maureenkellar.com
Reader insights
Be the first to share your insights about this piece.
Add your insights