It Starts With A Rainbow

Runner-Up in After the Parade Challenge
But what about when the colors fade?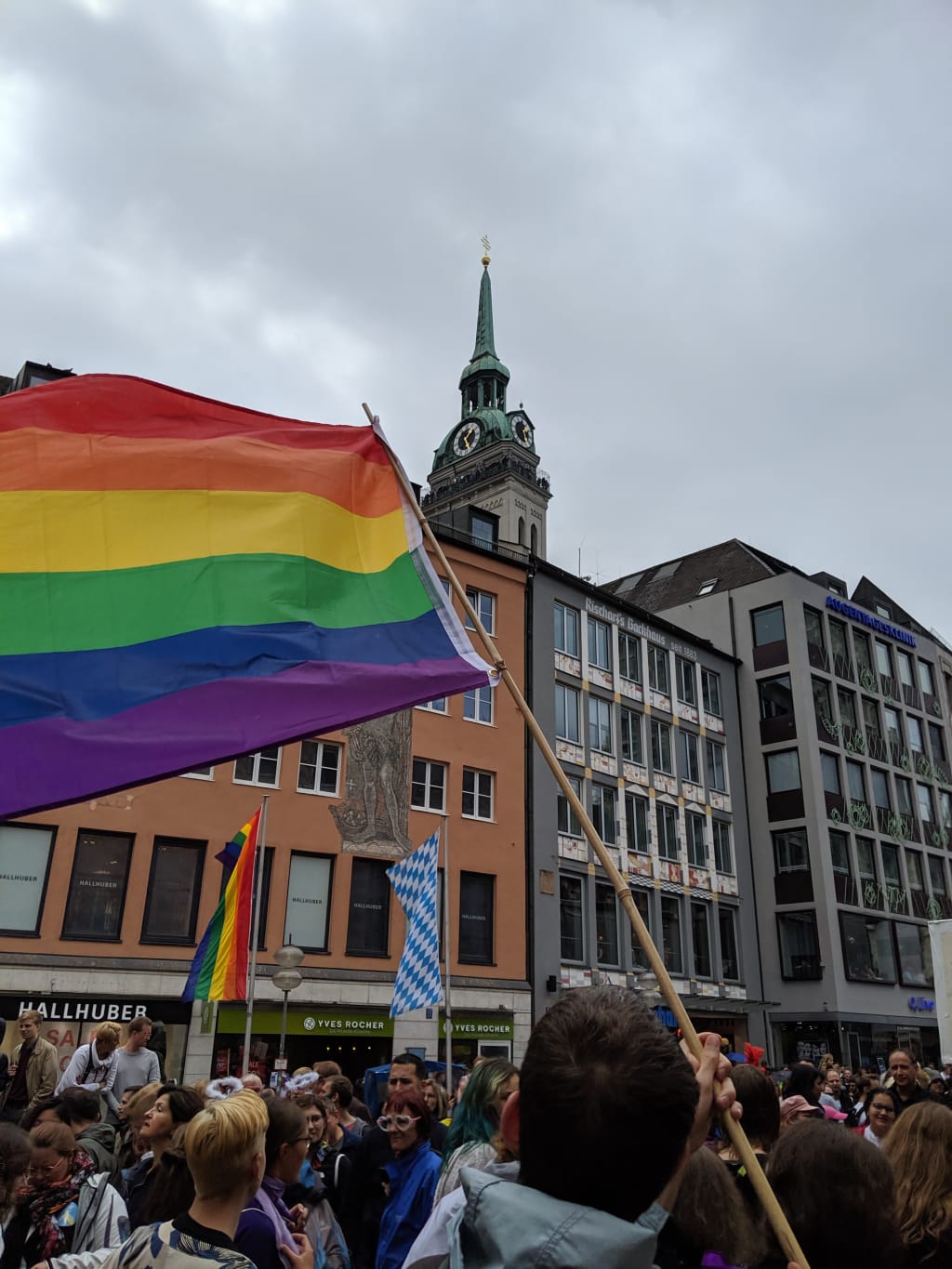 It starts...
It starts with a rainbow.
With colors dripping down my face in a rain of pride and acceptance.
It starts with a community.
Coming together to support me and my peers - with companies and allies showing their compassion.
It starts with a parade.
With balloons and bare skin - glowing under a June sun - embracing a month of feeling free.
Ignoring...
Ignoring the month-long capitalization of what makes me different and has allowed for my oppression.
Ignoring the influencers' drive for clout from a more diverse following base.
Ignoring...
Skittles taking away their colors "because only one rainbow matters during pride."
Every hair and makeup brand suddenly flashing more rainbows and extra glitter for "better representation."
And yet.
When the month of color comes to a close, and the streets are littered with the joy that once emanated from people who have finally been given a platform to be proud of who they are, there's usually a trend.
Usually...
Usually, the rainbow leaves peoples' clothing and returns to the skittles packet.
Usually, gas stations wait to take down their colorful flags until after the 30th of the month.
But this year is something special.
This Year.
this year...
This year they've decided to start taking away basic human rights before the month is even up - before Skittles brought back their rainbow packaging.
This year the end of the month isn't leaving people with a victorious sense from their residual celebrations - it's leaving them with crushed dreams and fearful of the dystopia shrouding their plans for the future.
Fear that if one basic right can be taken away so easily, others will be redacted as well.
Fear we'll be sent back to an age of being scared to show our love for our partners.
Fear of kissing them - loving them - holding their hand.
What a fitting way to end a month of commercialized joy. What a way to end.
Happy pride month.
social commentary
About the author
An amateur writer that uses language to escape the real world and destress. I joined for a writing challenge and stayed for the community of writers who love sharing their stories as much as I do.
Reader insights
Be the first to share your insights about this piece.
Add your insights