It Shouldn't Be This Way
What the health?!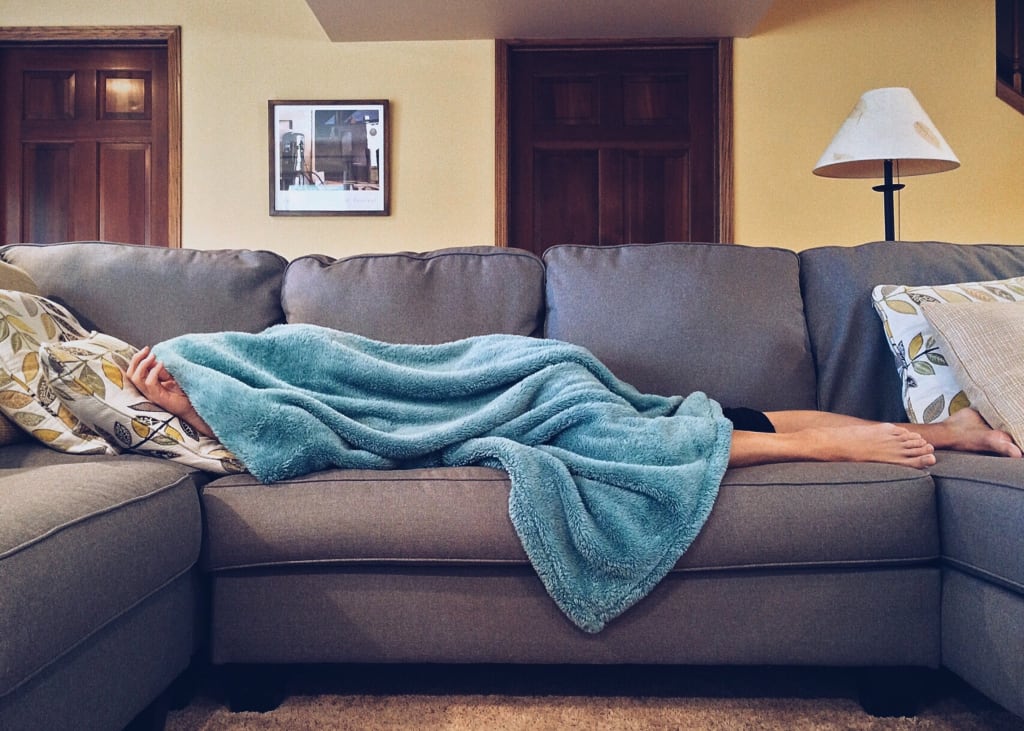 It shouldn't be this way... I'm 28 and struggling through my day,
My years are filled with more questions than answers,
As a teen on the couch and bed, I did lay.
Not out of boredom or laziness I swear,
But because my heart had no power, my lungs had no air.
My mind was a war zone, my body—a casualty,
How long can she last? Well, I guess we'll see.
For years I tortured my body for a peace of mind I never found,
The thoughts got worse with every skipped meal and lost pound.
After nearly two decades, catastrophe saved my life,
By plucking me from my family where I was mom and wife.
My heart ached for my dear ones, several states away,
But with the help from many, my night was becoming day.
Now, a year later, the thoughts are still there,
But I'm up 30 pounds and I'm no longer losing hair.
I can wine and dine, without a number to define,
or tell me I'm a big fat swine.
The thoughts are still there, but a bikini I did wear,
no abs, a bit of flab, but truly who gives a care?!
So now my mind is okay... it depends, day to day,
but as I said, my body has weakened along the way.
Now I am redeeming the points of neglect and hate,
I get sick all the time and my cycle's always late.
I'm doing as I should and eating my meal plan,
I'm setting boundaries and crazy exercise I did ban,
But my past caught up, my body pays the toll,
This constant inequity puts a damper on my soul.
Now the doctors I see, take one look at me,
They assume I'm young and strong.
If only they knew, what all I've been through,
They'd see they couldn't be more wrong.
My body hurts all day, but "I'm fine," I'll say,
Cause I should be, with as much as I weigh.
My heart is still struggling, as I lay sleepless in bed,
At times I wonder if I'll be waking up dead.
It's just not fair! I'm trying so hard!
I'm even accepting that I have to be a fat lard!
Now though I feel even worse than before,
I used to be productive and work out galore!
Now I'm fragile with emotion most days,
And wondering lost in my broken body maze.
I just want to be healthy-- mind, body, soul,
But I can only pick one... maybe two... cause life has took its toll.
So here I am at 4 AM, with a rumble in my tummy,
My sweet one will soon be up and calling "mummy! mummy!"
How will I do this again today?
No sleep, low sanity, and knowing exactly what the doctor will say,
Something is wrong, but we have no answers,
Maybe it's in your head... maybe it's cancers?
So until you die or finish losing your mind,
Fill up your planner with doctors we find,
Some will be mean, some more kind,
Oh, and did I mention it shouldn't be this way?
After all, I'm young and strong... at least that's what the doctors say.
sad poetry
About the author
I'm a wife, mom, student, dancer, youth leader and a survivor of anorexia, attemped suicide, and trauma. I am passionate about using my writing to encourage and inspire others to travel through the struggles of today with hope for tomorrow.
Reader insights
Be the first to share your insights about this piece.
Add your insights