In Geraldine Connolly's Newest Book, a Beautiful Melancholy Is Found
These poems, like birds, take flight under somber skies.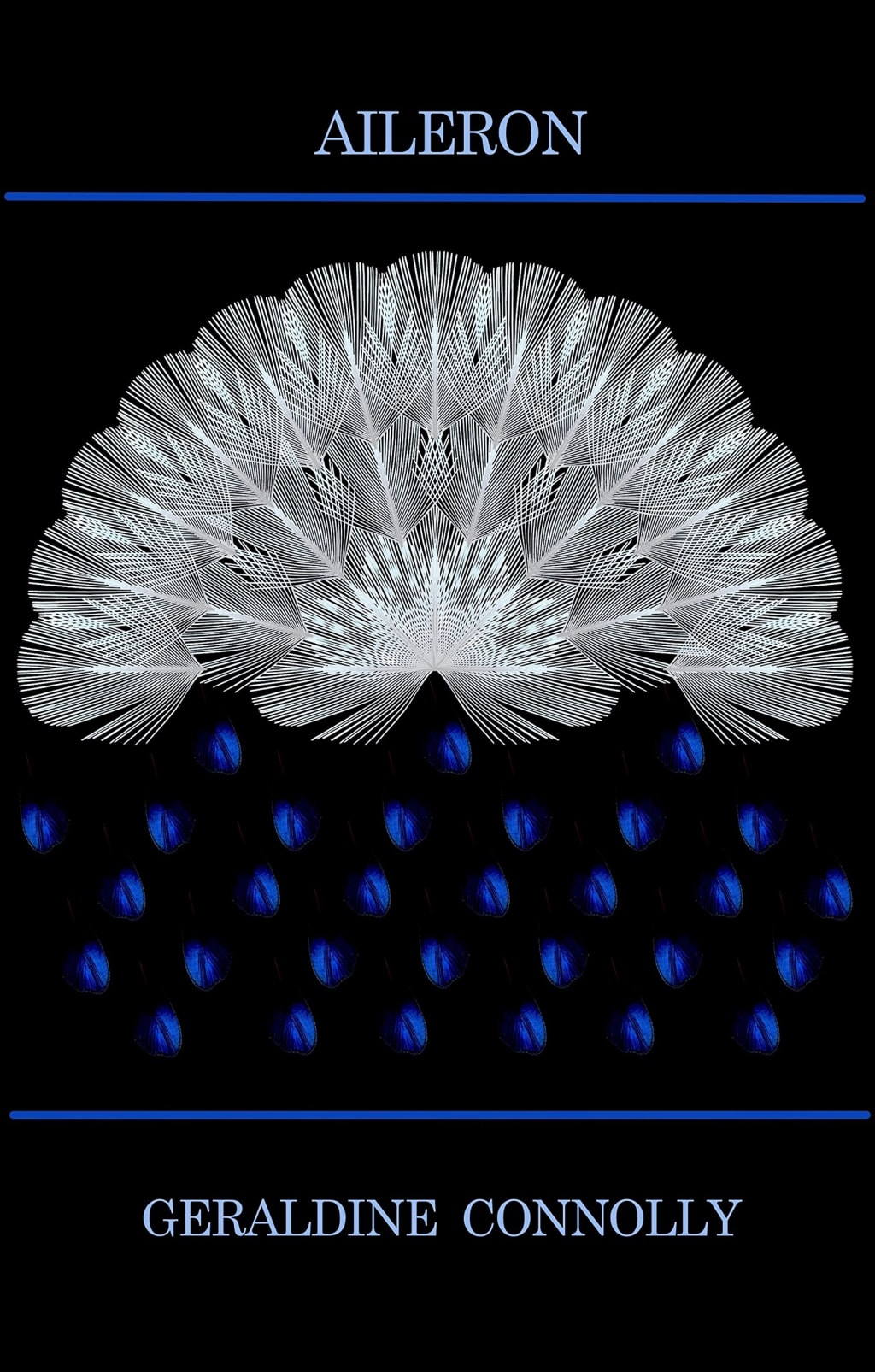 https://www.amazon.com/Aileron-Terrapin-Poetry-Geraldine-Connolly/dp/0998215996
Instantaneously mesmerizing, Aileron's cover alone alerts tempted readers that they will be transported to elsewhere, perhaps to some mysterious plane which will allow them to view this mortal coil through a different, more illuminating lens. Once inside, the readers are indeed sent whirling down a rabbit hole of verse. Be "...afraid to touch this book, this volume of stories..."; these are not simplistic poems, nor are they happy. Geraldine Connolly's choice of subject matter and forms do not allow for thoughtless consumption. Reading them is akin to eating a peach still encased by its fuzzy skin. The delicious sweetness of her work's imagery and manipulation of language is accompanied by an agitation to the throat as the readers recognize the darker intonations of gender politics and other nefarious themes when traveling down each poem's stanzas.
Connolly's poetry carries the weight of tremendous experience; the pieces are drooping with the burdens of the past. These are not delicate platitudes aspiring to soothe a troubled soul in times of distress. Collectively, the poetry emits a mournful tone. The book could indeed be a eulogy for the disappearance of a younger self, the future the speaker thought she'd have and lost siblings, either dead or alienated. The poetry within also serves as a reminder that human beings are responsible to "...make love visible..." and that "...all we make becomes comfort or grief..."
Poet and award winner, Natasha Sajé notes that Connolly's creativity with language is unique, and she is quite correct. An example of such handiness with similes and metaphors can be seen in the final stanza from "The Smell of Workmen":
"The way they shed light /

on my morning /

as they restore things to order, /

their work as bright /

as flashing knives."
This excellent craftsmanship can be witnessed in a multitude of pieces throughout the book, but "When I See Crows" will leave readers waiting for a few quiet minutes to pass before moving on to another poem. They will even ask the crows to wait with them as the speaker does:
"Stay with me crows. Tell me again /

how you fly, quick birds, /

as arrows above /

storm-lashed lakes."
Thankfully, Connolly does take care to intersperse small mental oases throughout the text with "Montana" and "My Granddaughter's Face." The former is an alphabet acrostic which is crafted with delightful precision and professionalism. It is delightful to read. While the majority of her pieces are quite serious in nature, Connolly provides proof that a bit of fun can still be had in an unsmiling world. Even birds must take flight under somber skies. Utter joy fills the reader with every line of "My Granddaughter's Face;" it is one of the few pieces that does not carry a trace of melancholy. Instead, it is radiant with wonder. The speaker notes in awe:
"When I stare at that /
strange ethereal flower, /

I wonder how she chose /

my daughter's body /

for her entry into /

this world."
There are plenty of poetic gems to be found in this collection. Published by Terrapin Books in 2018, it is Connolly's most recent publication. Those conquerors of poetry who are looking for a challenging read need not look farther; Aileron, with its variety of form and beautiful imagery,will provide them with plenty of sustenance. And, have no fear, when the time comes to forage for more materials, know that there is an adequate supply. Connolly has produced four other books of poetry, including Food for the Winter and Hand of the Wind. A book filled with somber reflections and moving descriptions of nature, Aileron is a fine addition to any poetry collection.

Laura DiNovis Berry
Welcome! I provide free book reviews for modern poets! At the end of the year, 10% of all earnings and donations will be given to a non profit organization. This year you will all be helping Lambda Literary! Thank you!
Twitter: @poetryberry
See all posts by Laura DiNovis Berry →