I'll Have a Cà Phê at the Café
What is the difference between a cà phê and a café? The answer lies within this poem as I explore the history of coffee within Vietnam during French rule... #VocalNPM.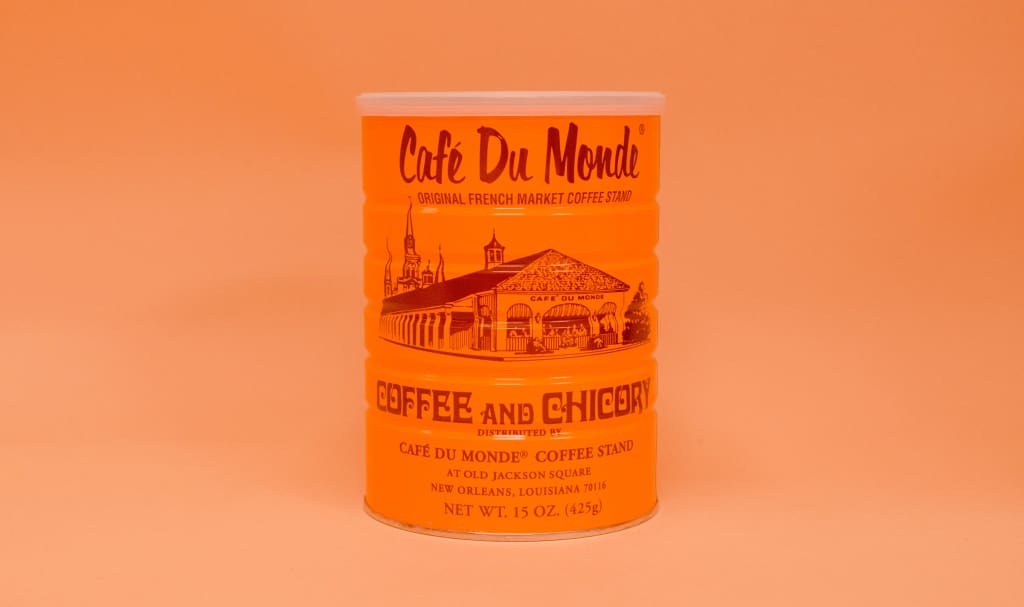 Huynh, Lenora—A Tin of Café du Monde, 2019
The Vietnamese cà phê sữa đá (literally translated as coffee milk ice) traces back to the French café au lait. Undoubtedly, the original French coffee with fresh milk was introduced to the Vietnamese during the colonial era. Due to the history of fresh milk in Southeast Asia, being fairly scarce at the time, condensed milk was often used as an alternative. This form of milk has a longer shelf life, and moreover, became commonly used throughout Southeast Asian cuisine.
Condensed milk is an integral part of Vietnamese, Cambodian, and Laotian coffees. In Malaysia and Singapore, it is an important part of teh tarik; a strong black tea brew that is blended with the condensed milk and pulled. That being said, the use of condensed milk in food and especially beverages, is an intrinsic, cultural tradition within Southeast Asia.
In my poem, I refer to Southeast Asians as condensed milk and westerners as fresh milk. These metaphors are incorporated into this poem; to illustrate how some Southeast Asian people reject their own culture in order to become "better" through westernization. The poem concludes with the struggle to change oneself. It acknowledges how it is difficult and questionable, as to whether it is the right thing to do.
i'll have a cà phê at the cafécondensed or au lait,either way,everyone knows thatthe former has always beenwhat we grew up on.it was a part of our pastries,our teas, and our coffees.we treat each other to...all the while saying,"something so sweetmust not be healthy for you."it is compared tothe much morefresh and wholesome.we reject what we have known,for the considerably betteroption;a decision which hurtsbecause it does not leave...such a sweet taste.
performance poetry
Lenora is a second generation Vietnamese-Canadian poet, artist, and visual culture major. In her spare time, she loves to watch Criterion Collection films and visit art galleries.
Follow me @lenorahuynh