I Wondered About Alcohol Today.
Jamie Ramsay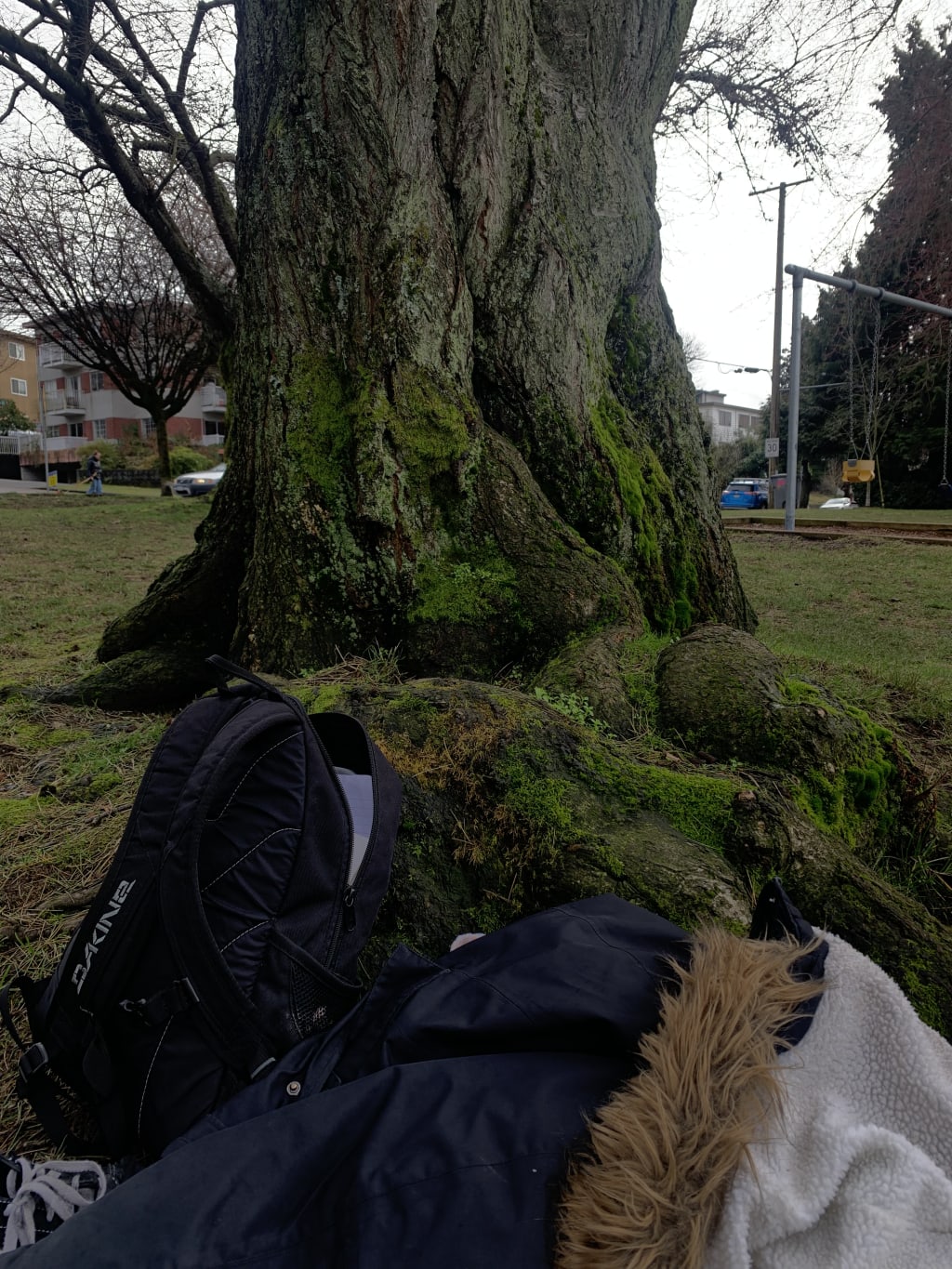 I sat under a tree today and wondered about alcohol.
I wondered about drugs;
The word,
The way it's spelt,
How I feel tired and sick, a wall already there, a trigger I guess, when I see the word.
But I also wondered about alcohol and drugs, how I could word them differently, how I could use them differently.
I think I wondered, that, when we were kids, the adults always told us to appreciate being young.
Appreciate the magic.
Every child will know the words, hold onto the carelessness for as long as we can, keep bouncing on the trampoline.
We'll never understand you fully. Life will always be this way. Until we understand.
I want to work, but I want to work because I want to.
I don't want to abide by the current.
I know what I don't want.
I'm starting to feel part of the current of a river, one I've known my whole life, of what I do want.
I'm letting go again.
I wondered about dogs today.
Pets.
Cats.
Human nature to take care of something.
My sister takes care of me.
She takes care of her plants.
She offers me her spray bottle in case I get lonely and need an activity to keep my mind afloat.
I know my mother.
The word, proud, does not grow enough to match how I feel.
To me, she is Mother Earth.
To other people, too, I think.
My father is still distant.
I know the right times when I feel them.
It's coming soon, but I need a long stretch of time to get to know him as who he is now.
He is secure, but I project my insecurities onto him. I associate a time of not knowing myself, with his presence.
We are so the same.
I'm learning to love alongside my mum.
So many different types of love.
Beings.
Everything.
I'm learning fear and curiosity, alongside her.
She's oceans away.
I'm learning to be raw, every phone call with Jordan.
I'm learning to admit, care, and understand, but I can't find enough words.
The other night I found a bunch of empty envelopes, and decided to write a dedicated letter to everyone I love. There weren't enough, but I also fell asleep half way through.
I was afraid they would look like suicide notes, but they were just reminders.
When I'm alone in my apartment, I always feel surrounded.
I'm so lucky.
Everything is okay.
I won't apologize for being too vulnerable.
I'm supposed to be emotional.
I'm supposed to be open.
I'm supposed to write a book.
About the Creator
Every word is chosen from my throat, in the moments I feel too human.
I am your guide into the sinkhole.
Reader insights
Be the first to share your insights about this piece.
Add your insights