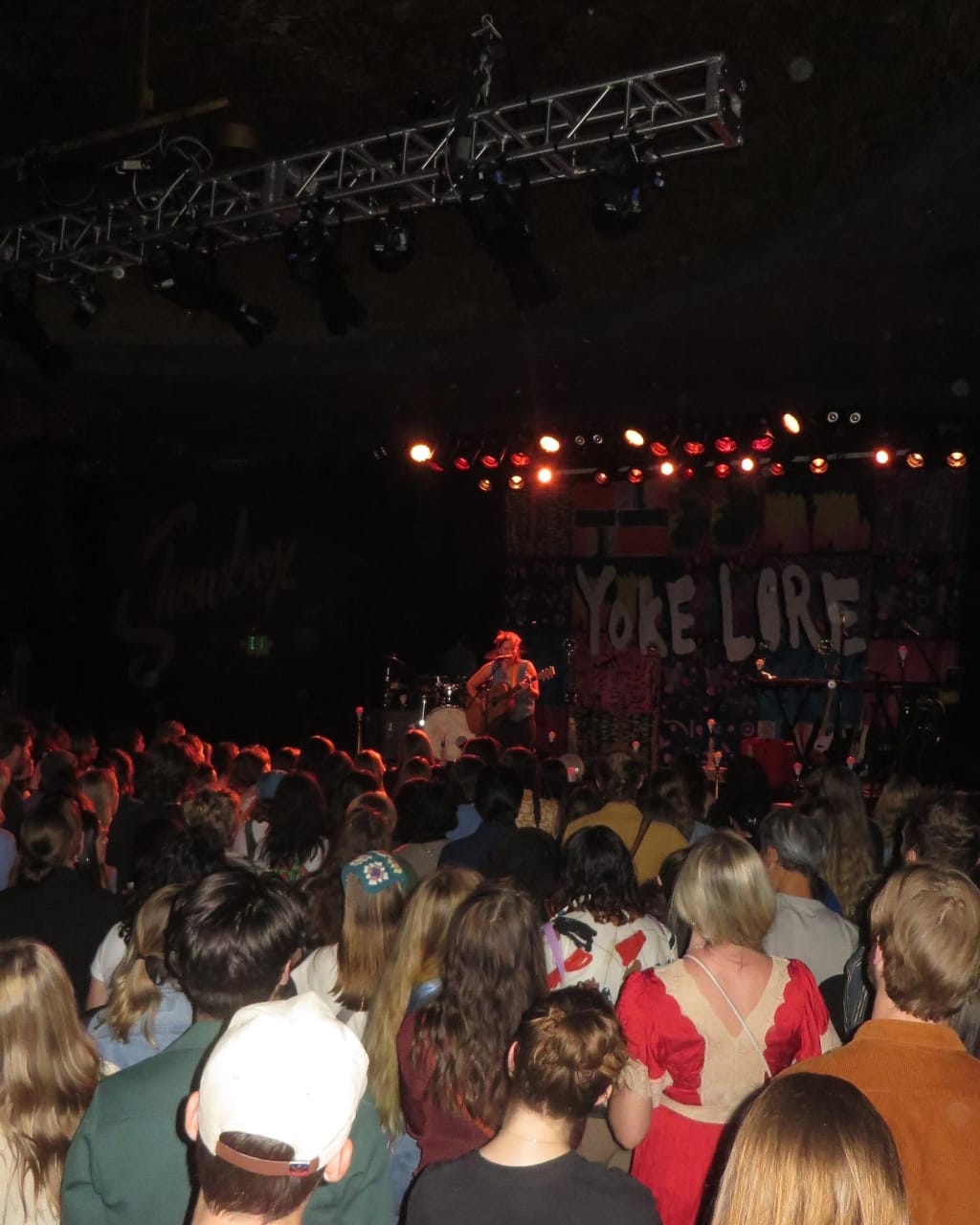 a lovely concert with a full crowd
a landing, rebranding, they're standing
amidst our own human universe,
so i'll take them to a show!
bring the lights down low,
to shades that alienate a once dim-lit room
and after chatter, antsy pitter-patter, there silence, then it tatters, torn beautifully through tearing scenes of prancing feet and moving teeth and mortal humans in a hum.
this is not a movie, a still, this is the embodiment of
will-
you dance with me?
lose the stance, you tree
you descended, not for me
but for this moment, playing strings
pressing keys
you feel the kick as a new heartbeat
tell me other worldly, is it alarming?
does it make you want to run
or do you find this rather…charming?
have you ever heard such music
or are you used to electro waves and sound beeps - a person to your side may weep
and it may look like they are sad
but for some people that's their "glad"
their "giving everything i had"
"sat in traffic for this band"
the encore ends. You understand?
Reader insights
Be the first to share your insights about this piece.
Add your insights