"I go to dice"
What if, 'Kool Moe Dee', a rapper from the 80's was a casino dice dealer?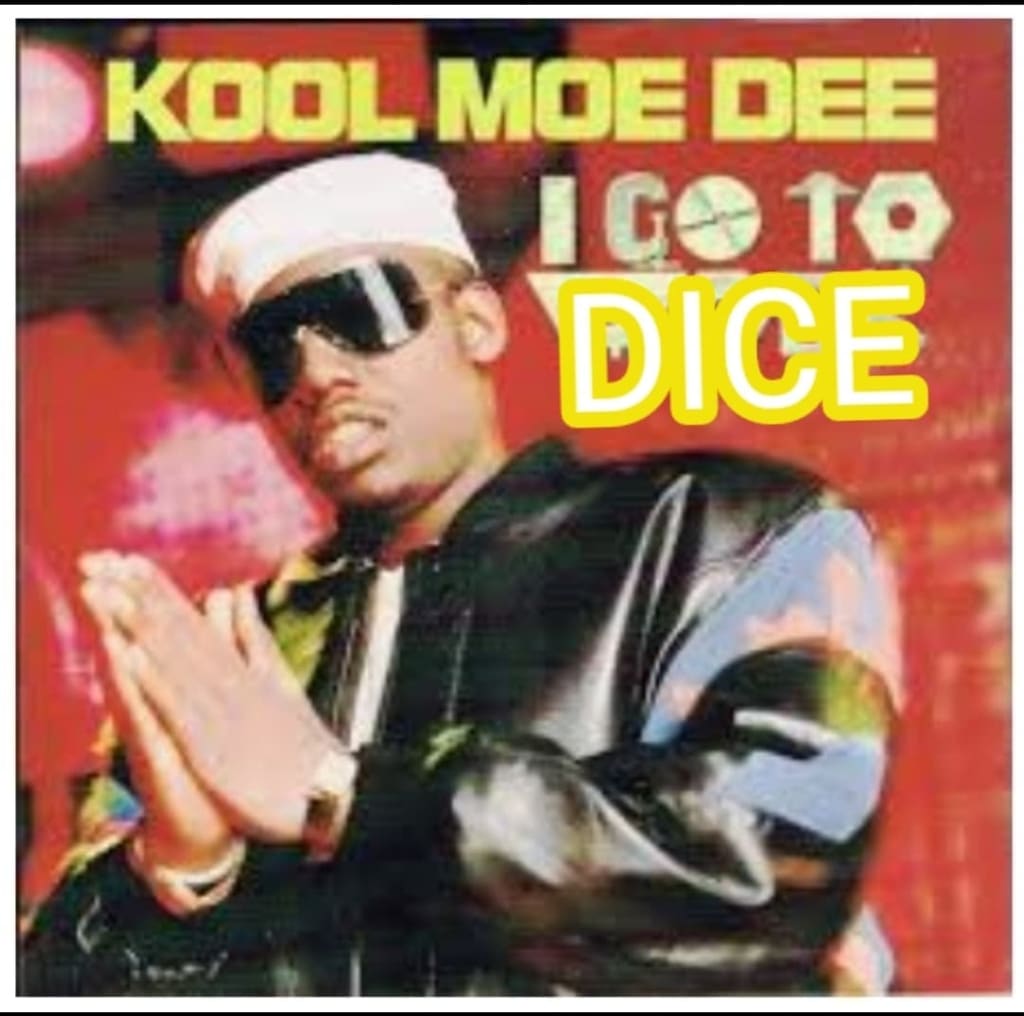 Taking to stick,
controlling this game.
Crowded around ,
new players, never to be the same.
Rocking the table with quick wit ,
and sharp calls.
Minds to be cracked open,
I will receive the applause.
From winner to winner I rock this spot.
Shooting down a flea
with his occasional shots.
Crap checks, big red,
horn highs, and high/lows.
The crowd watches in awe
as I devastate this show.
I raise my voice for all to hear.
My excellent credentials,
challengers do fear.
I go to dice, dice, dice
I go to dice, dice, dice
I go to dice, dice, dice
Movin to base,
quickly to my layout.
No sweat rolling off my brow,
I know every payout.
Multiple bet presses
sure to blow your mind.
Knowledge like this in books
you will never find.
Inside, outside, across
and some single placed bets.
I can handle any game,
no matter how complicated it gets.
Novice, expert, journeyman,
and hall of famers to be.
Consuming my words, and knowledge
....empty minds are filled with glee.
As the jealous dealers try to run me over, alas.
Compare chalices of our knowledge,
mine surely does surpass.
I go to dice, dice, dice
I go to dice, dice, dice
I go to dice, dice, dice
While on stick or base,
doesn't matter, all will hear.
As my guests enjoy their time,
floating voices of cheer.
Some coordinate their vacations
to time with mine.
Experiencing dice service
without me is a waste of time.
Women heading to the club,
sippin spirits and fine wine.
Peering, as they pass,
to see the sparkle in great dealer's eye.
Dice slayer, perpetrator, pimp,
an all around player.
Never to be bested, dice champion,
none is greater.
Minds attempt to memorize my dice
wisdom like swarming pariah.
No longer crapologist,
elevated higher,
the DICE MESSIAH!!!
celebrities
About the author
Writing is a release, an explosion of freedom to create. I like the stories that keep you on the edge of your seat while comedy slides in at the correct times. Enjoy drama, action, human interaction, contrast, comedy ,and overall ride.
Reader insights
Be the first to share your insights about this piece.
Add your insights