I Damn Right Know You're Gonna Be Okay Anyway
You're okay.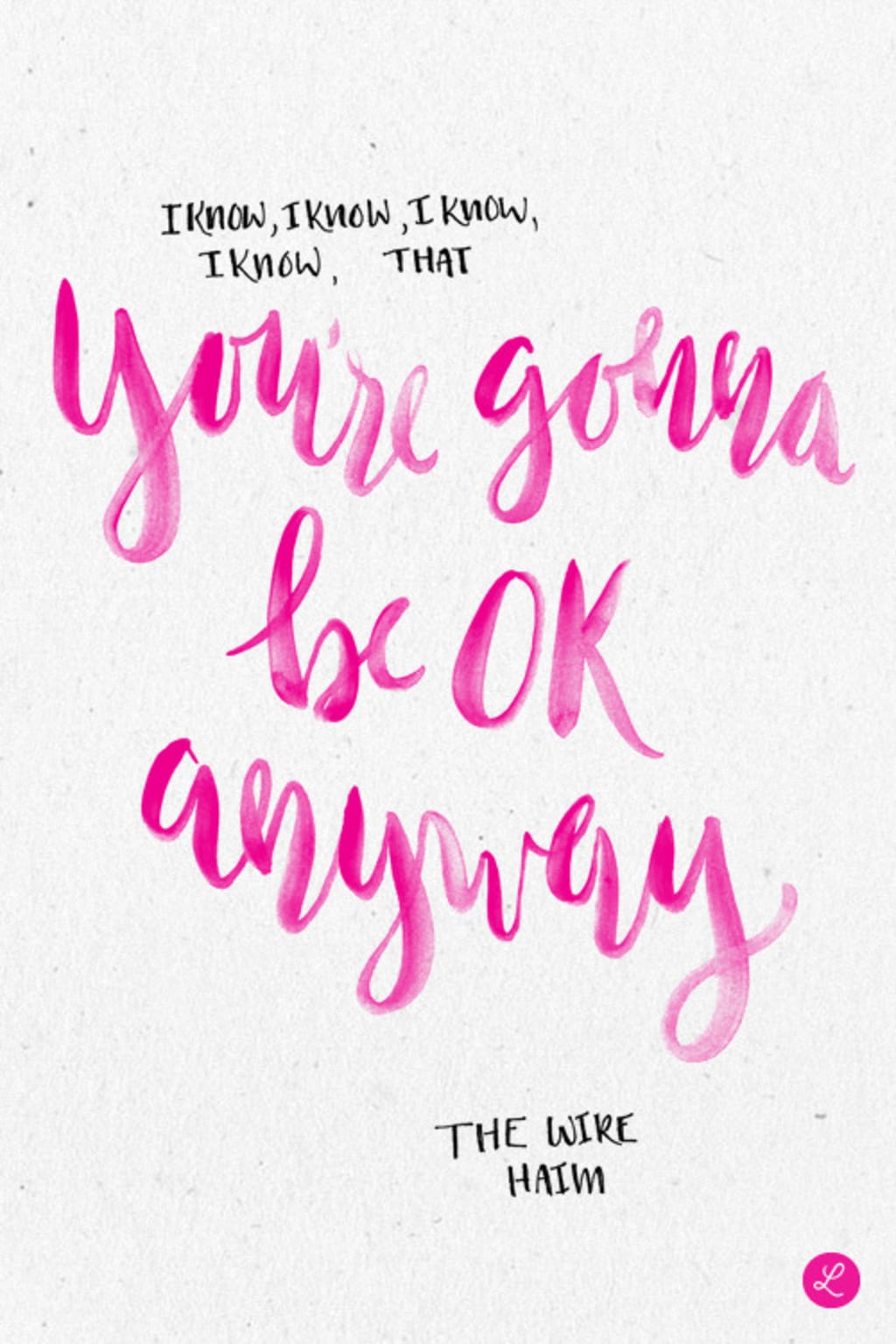 I heard this song on the radio just the other day,
and it wasn't until today that I realised it reminded me of you;
and you; and you; and you; and us. And how there were 12 of us,
and how we spent the weekends together and how we made one last
promise on the last day of school and how we never really
have kept that promise.
But i know you're gonna be okay anyway.
Maybe I should be arrested for writing the lyrics of a song in my writing,
but i feel like the songwriters stole the ideas from my own mind
and i never got the chance to have them copyrighted. And maybe I am
right to think that a little person climbed into my head as I slept
and as i dreamt of us and stole the letters that scrambled to form
words.
But i know you're gonna be okay anyway
In the songwriters minds the letters formed into words that never seem to
leave my head; scrambling for me to create a meaning to them.
And then, as i remember the promise that we wanted to keep,
and how we used to imagine our own kids following in our footsteps
growing up to create a tight knit group as we would create our
knitting group. and how we told each other to 'take care' and
spoke empty words of 'catching up soon' and 'staying in touch.'
And how only now, as i write this amateur piece of writing and become
vulnerable in a way i haven't been in over a year, i realise that
all the words we spoke were only creating hope that has bred eternal
misery for all 12 of us.
And i remember now that we had created our own forms of ourselves
in this place we thought was reality. And how now, as you travel and you
work and you have sex with a new guy for the first time and how you
get your degree, i realise that it was never reality and we were all forms
of a dependency for one another.
And how now, even though, i still miss you and i want things to
go back inside those locked up gates and i want to laugh
and create more memories and flirt with strangers with 12 humans;
i damn right know, that, you're okay anyway.