I AM EVERY COLOR
By: Marcus Elmore (aka The Urban Gentleman)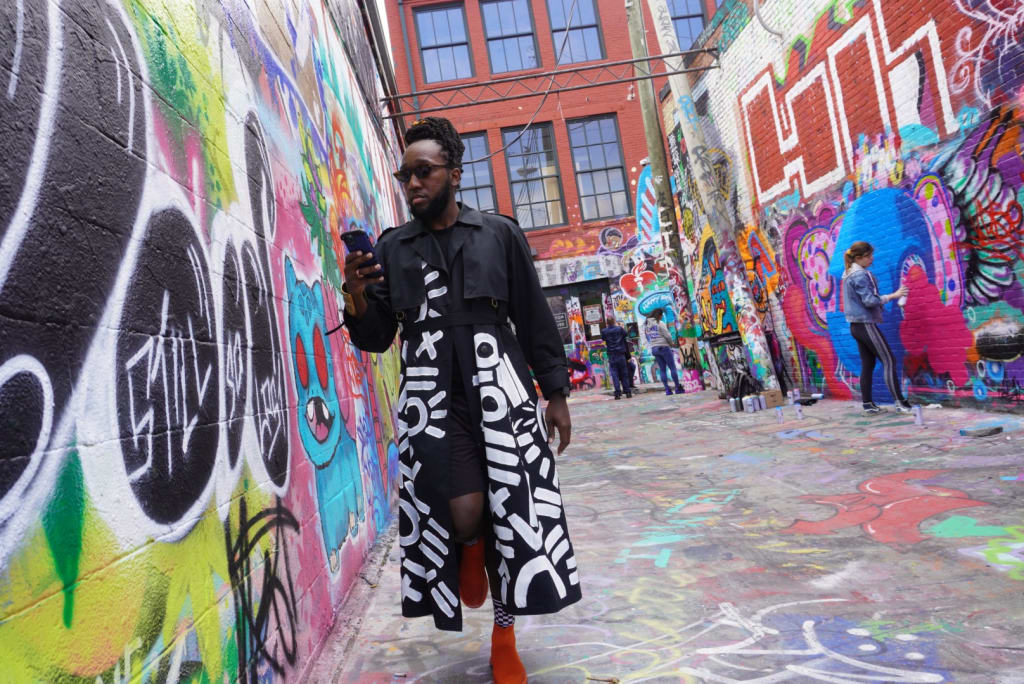 I AM EVERY COLOR
I am every color.
A palette of beauty,
A blended spectacle,
uniquely crafted fiber by fiber.
30 solar returns, 3 decades to learn, grow and discover.
So many colors to choose from,
so why choose just one?
Several colors, several parts of me.
24 crayons a pack, I'll do 24 fun facts.
I love Bingo.
I love highway exchanges.
I laugh, I cry, I aim for the sky.
Taurus sun, Libra moon,
the world is my oyster and I'll see you soon.
Rising Sag, Rising Bag.
Manifesting my desire, fact 12 we're on red hot fire.
I can tell you the 50 capitals,
I can tell you my truth.
A stylish dresser, using colors to raise the roof.
No more glass ceilings, just spiritual healings.
8 facts to go.
My sense of humor isn't a rumor.
I love nature, wildlife and trains.
Let's dance in the colorful rain.
My favorite colors are blue, black and purple.
Blue is cool and tranquil.
Black is beauty and pure,
Purple represents the color of royalty.
The last two before you go,
I didn't always love myself, but I passed the test.
Self-love was the key to my success.
Color me this, color me that,
I hope you enjoyed my 24 fun facts.
No one can dull the color within, beautifully created the skin you're in.
There's color all around us, and the story never ends,
choose wisely how you color your page.
inspirational
Creative, Poet, work in non-profit, ready to transcend beyond my 9-5 and continue to tap into my creative mind!
Love museums, parks, traveling, listening music! Good energy and good vibes 💜
https://www.instagram.com/_the_urban_gentleman_/
Receive stories by Marcus Elmore in

your feed