I am colour
Poem by an Artist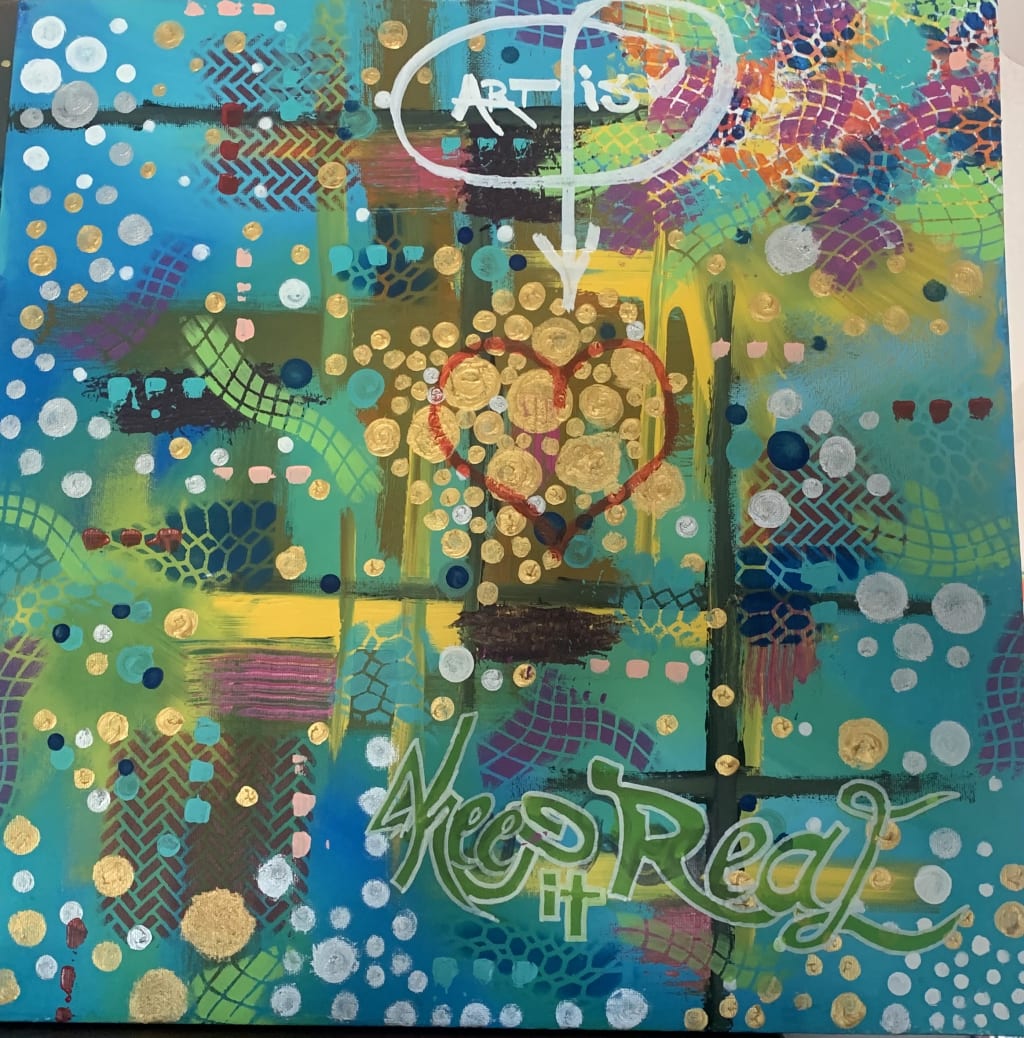 Rainbow Art
I am colour
I'm an artist that uses all the colours of the rainbow when I paint I just let the colours flow ever so slow .Laying down the paint till im pouring every last drop from my bowl.
I know yellow and blue make green thats how i make my grass for my painting.Red and yellow make orange like when the sun is setting .
Blue and red make purple like the flowers beside my bed .Black and blue make a colour of the night sky.And red and white make pink like those flowers that smell so good on the window ledge by the sink. Every time I do a painting blending colours will always have me thinking.And sometimes I'll stare at it for hours without blinking. But in the end I've got a masterpiece that is as beautiful as a rainbow just take a look and tell me what you thinking .NowI've got to go because I've got a million paint brushes waiting for a good cleaning.Art is my everything , you never know how that rainbow will leave you feeling,seeing,and thinking.Almost like a piece of my art that I hope you will all be seeing ,and hopefully it gives you the same good feelings.
Reader insights
Be the first to share your insights about this piece.
Add your insights