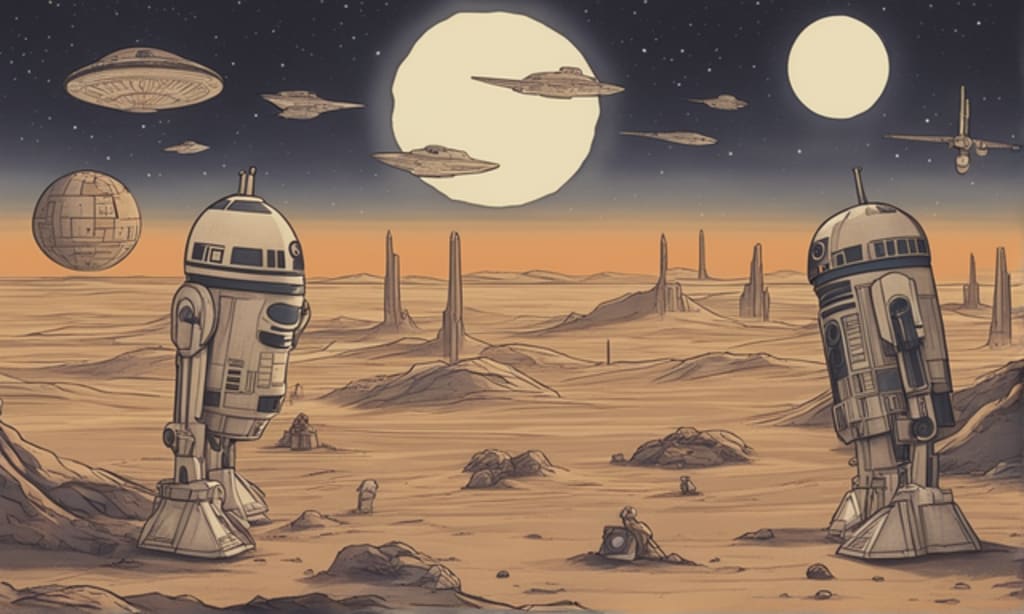 Image generated by playgroundai.com
Aliens from far-away galaxies,
Humans from Earth's mysteries.
Together they meet, worlds collide,
Curiosity and wonder coincide.

Aliens with eyes of cosmic hues,
Humans with hearts that always choose.
To explore the unknown, to seek the new,
A cosmic dance, a rendezvous.

Infinite stars, infinite dreams,
Aliens and humans, it seems.
Connected by curiosity's thread,
Exploring the universe ahead.

Through galaxies they roam,
Seeking answers, finding home.
Aliens and humans, side by side,
In this cosmic journey, they confide.

Different worlds, different spheres,
Yet united by hopes and fears.
Aliens and humans, hand in hand,
Exploring the cosmos, a wondrous land.

Together they venture, boundless and free,
Aliens and humans, a sight to see.
In this vast universe, they find,
A shared destiny, intertwined.

So e the unknown,
With open hearts and minds ve grown.
For in this cosmic tapestry,
Aliens and humans find unity.
Reader insights
Be the first to share your insights about this piece.
Add your insights