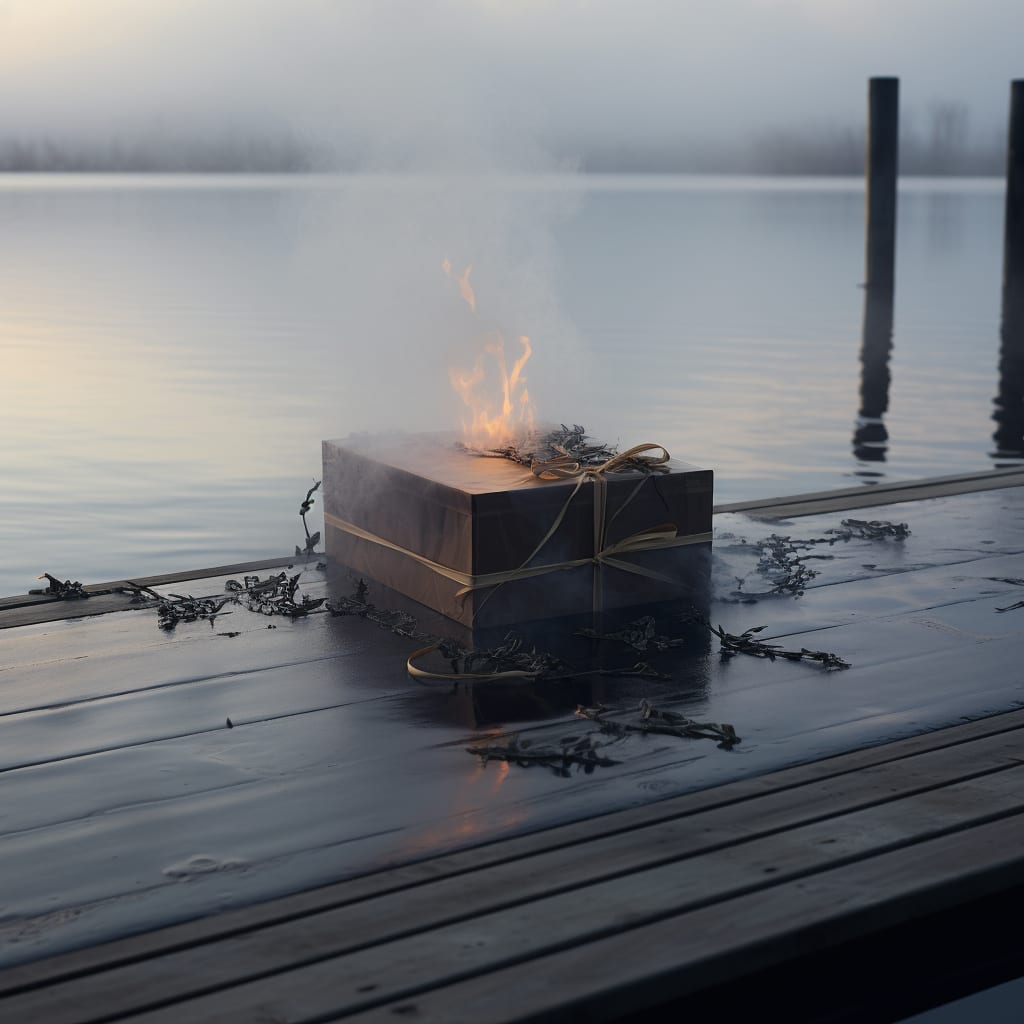 With silver dollars in my eyes, I lay the world to rest. Beyond my vision lives a land that's tender.
It's made of letters that you wrote; of hotel rooms with down pillows and wafers of olive oil soap; of kisses dotted on my belly. It exists only here.
Now is the small box, wrapped in ribbon. Now I pull the ribbon, and pull and pull.
Here is the bar we huddled in when the rain fell, smelling of bleach and cedar candles. Here is the sugared rim on your whiskey drink and its taste that lingers through us. Here is the rippled gaze that undoes a seam on my sweater, and pulls and pulls.
Damp hair, cold caught. Shriveled toes dragged through snowmelt. Puppy teeth ripping through my scarf. Blink; try again.
I hear the knock on my door at midnight. I crack it open for an easy grin that cracks me open. Then, always then, a fist in the hair at the nape of my neck.
Quiet corners of beloved cafes, ruined with hot tears and cold coffee. Blink; try again.
A drunken purge before the pure cut of detergent. The cloud of Tide drifting before every tenement pulls me back. Again. Again.
There is no darkness deep enough to hide you. There is no spotlight bright enough to hold you. There is only me, sealing you with silver dollars, seeing you through smoke on water.
_____
If you liked even a bit of this poem, please check out Poppy's work. Especially her "Dear Narcissist" series! My poem grew organically, but I realized partway through that it was heavily influenced by her incredible work. This is one of my favorites:
About the Creator
Pastry chef by day, insomniac writer by night.
Catch me here for spooky stories, crushable poems, and overall weird thoughts.
Or, let me catch you on my website!
Reader insights
Outstanding
Excellent work. Looking forward to reading more!
Add your insights