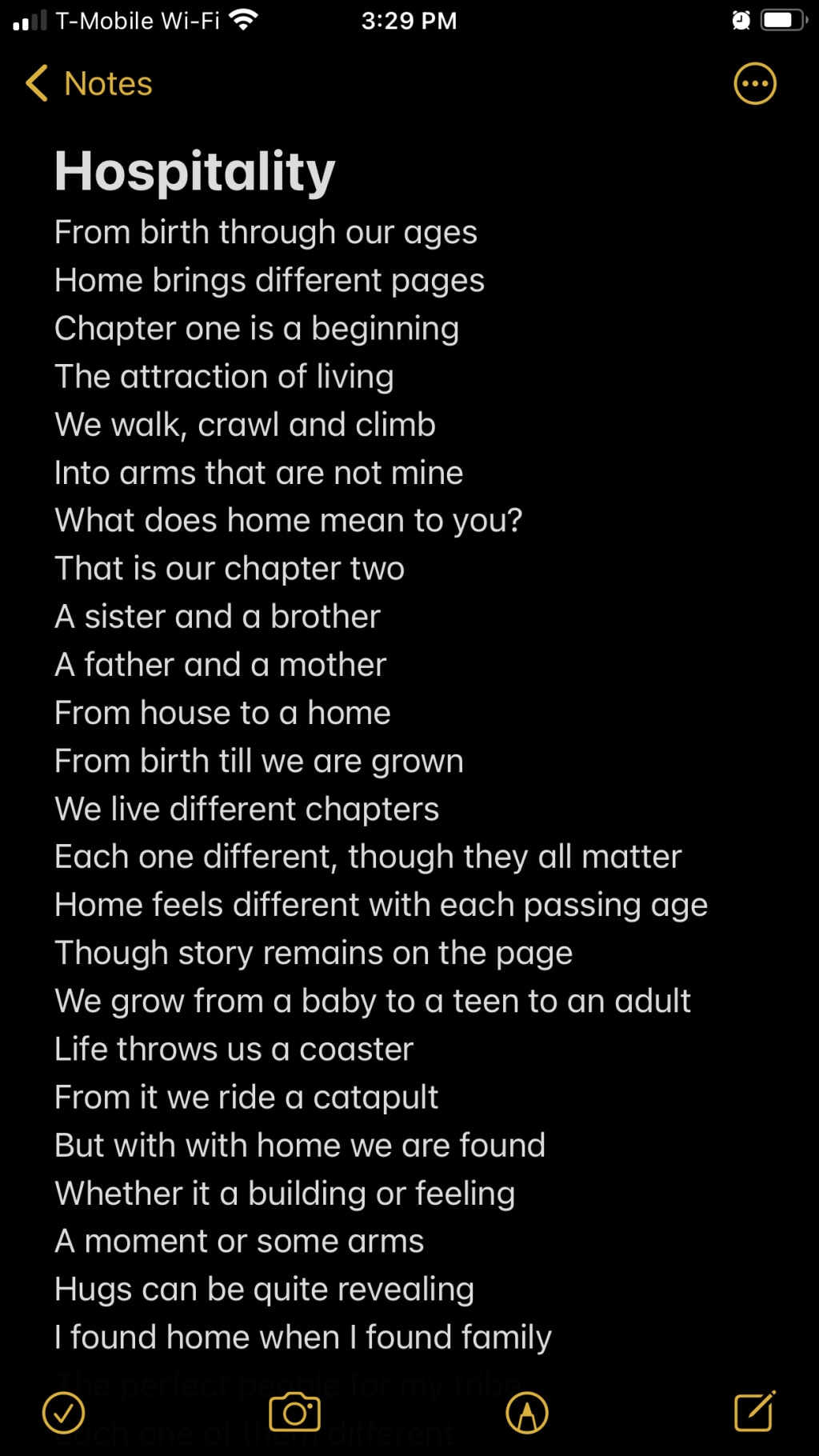 Hospitality
From birth through our ages
Home brings different pages
Chapter one is a beginning
The attraction of living
We walk, crawl and climb
Into arms that are not mine
What does home mean to you?
That is our chapter two
A sister and a brother
A father and a mother
From house to a home
From birth till we are grown
We live different chapters
Each one different, though they all matter
Home feels different with each passing age
Though story remains on the page
We grow from a baby to a teen to an adult
Life throws us a coaster
From it we ride a catapult
But with with home we are found
Whether it a building or feeling
A moment or some arms
Hugs can be quite revealing
I found home when I found family
The perfect people for my tribe
Each one of them different
We all combined to the survive
So home for me is everything
It could be a hotel or a house
A tent or an RV
So long it's with them
All is well.
performance poetry
intuitive Poet, working to finding the right publisher for my second book.
Receive stories by Jaclyn Sanchez in

your feed