Hope
Tomorrow is always a sunrise away...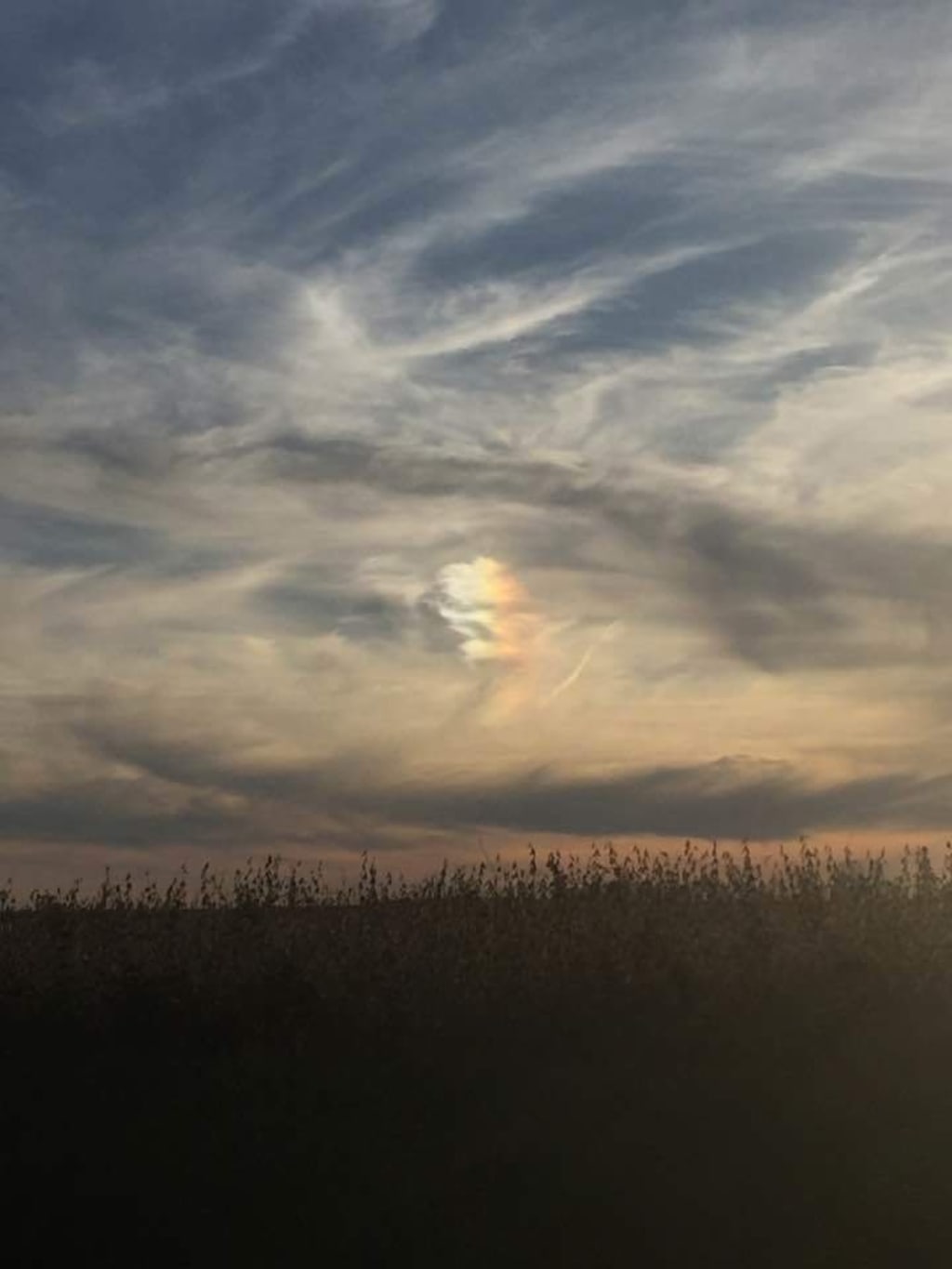 pulling myself back in, as i realize my focus is fading out…
desperately keeping the anxiety inside at a whispering shout.
while multiple things are telling me to run…
i find myself being caught up in my newly found freedom and fun.
re-teaching me slowly, how to become myself…
is becoming as easy as picking up my hidden desires from off of a shelf.
listening to the whispers trapped inside my head…
has led me to this new chapter, that is patiently waiting to be read…
for no one is in charge of my choices…
and multiple people tend to make way too many noises…
for my thought filled head is controlled by me…
and i need to help teach other people to see…
that slowly, with a little bit of help…
i will win with this unlucky hand, that i have so generously been dealt.
choosing to release my inner turmoil with a steady bow…
i am slowly learning how to live in the "here" and "now."
black, white, and grays…
and the bleakness that has filled so many of my days…
shall continue to transform before everyone's eyes…
for i am busily finding all the hidden truths that have been spun amongst, traded, and mutilated with lies.
hoping there really is a pot of gold,
waiting for me, hidden at the end of my newly color filled rainbow…
that stretches so invitingly thru the now calm, clear, and peace inducing blue skies that make it glow.
although letting go of past pain will not be easy…
i know i can acquire the strength it will take, although it makes me feel somewhat queasy…
strapping on my armor, that has been recently tuned up…
so i can face that foreboding mountain, as if it's only a tiny tree stump.
living every day, is all i need to do…
because the pain helps me realize that my past is all true.
holding onto his strong hands…
keeps me from falling into the unwanted, and undeserving group of fans…
loving him has become my biggest inspiration…
and yes, that is definitely a slight inclination…
to the fact that you make me want to be a better me…
and knowing you will be there always trying to help me see…
that there is always the calm before the storm…
and you are helping to teach me a new form…
by forming a bond filled with faith and trust, originally being built on a foundation made by an addiction of lust.
i now feel as though some weight has been lifted…
by realizing that i have been gifted…
with a once in a lifetime opportunity…
to learn all i can learn, about how to live and love, with this new found bliss and peaceful serenity.