Home is where a Mothers Heart is
My Mother, in Montana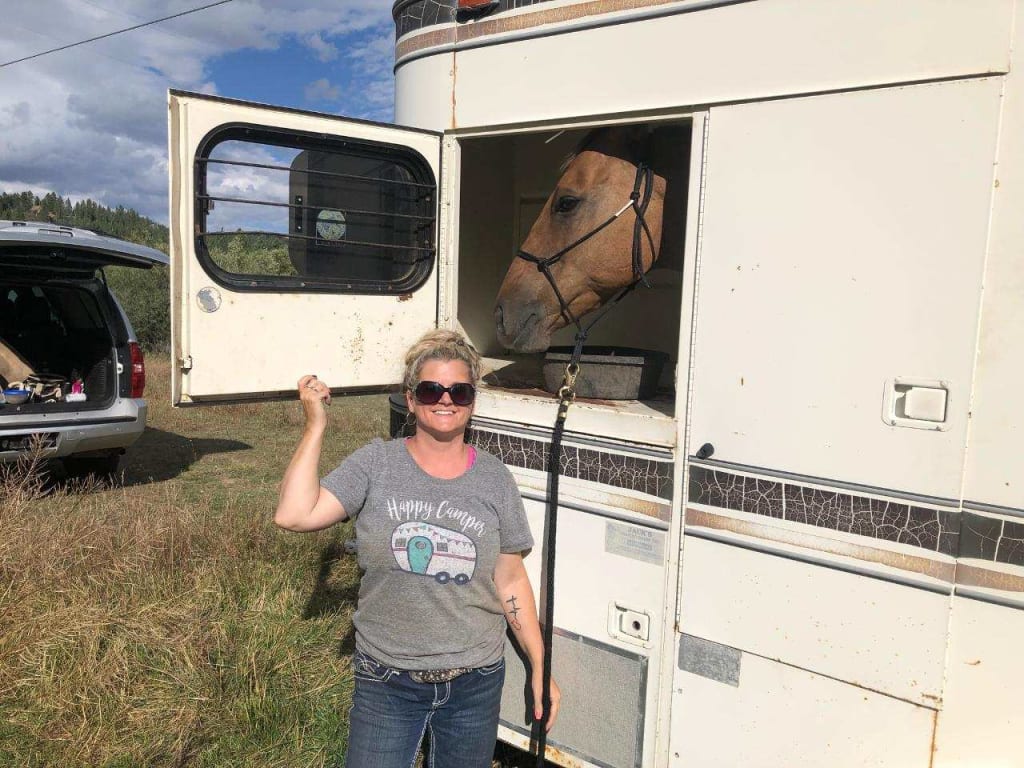 The mothers in Montana are reminiscent of the winters,
enduring.
They print a road map, engrave it in their mind.
Trekking across the state from one sports game to the next.
If their car breaks down on the way, they'll change the tire.
Lug wrench tight in the fist,
a weapon, a warning, don't keep me from my kid.
They are brazen,
holding a hot iron to the chest of their sons.
Branding him a man before his time,
only so that he will learn to be a good one.
They are soft,
a shelter in the midst of the 8th, 80th, 800th storm.
They grow tired, weary, but never falter.
Holding their heads, and their babies,
high above the drifts.
The mothers in Montana
patch holes in their daughter's jeans,
using the stitches of respect.
Teaching them to love themselves,
while carrying a knife, bear spray, a gun.
A Tiffany blue box full of bullets, tucked away in the closet.
Their protection, worth more than a diamond.
They can give it to themselves.
They have ribs like crowbar,
and with a hug or a squeeze,
pry open their husbands chest,
unfurl his clenched fist.
Allowing the labors of his day-to-day to rustle
like leaves in the wind.
They move like the water in the river
they reside nearest.
Graceful where need be,
rapid in times of desperation.
Their beauty, ever-changing.
But consistent,
nonetheless.
They laugh like a steak knife,
sawing into the core of all who can hear.
Their windswept smiles,
reminiscent of their youth.
The mothers in Montana are comparable to the earth,
sustaining.
surreal poetry
About the author
I have a bachelors degree in Criminology with a minor in English Literature. I am applying to medical school and hope to study forensic medicine. I have been writing my whole life, filling up notebooks with ideas that touched my soul.
Reader insights
Be the first to share your insights about this piece.
Add your insights