Home
Is not about "where" you live, it's about "living" where you are.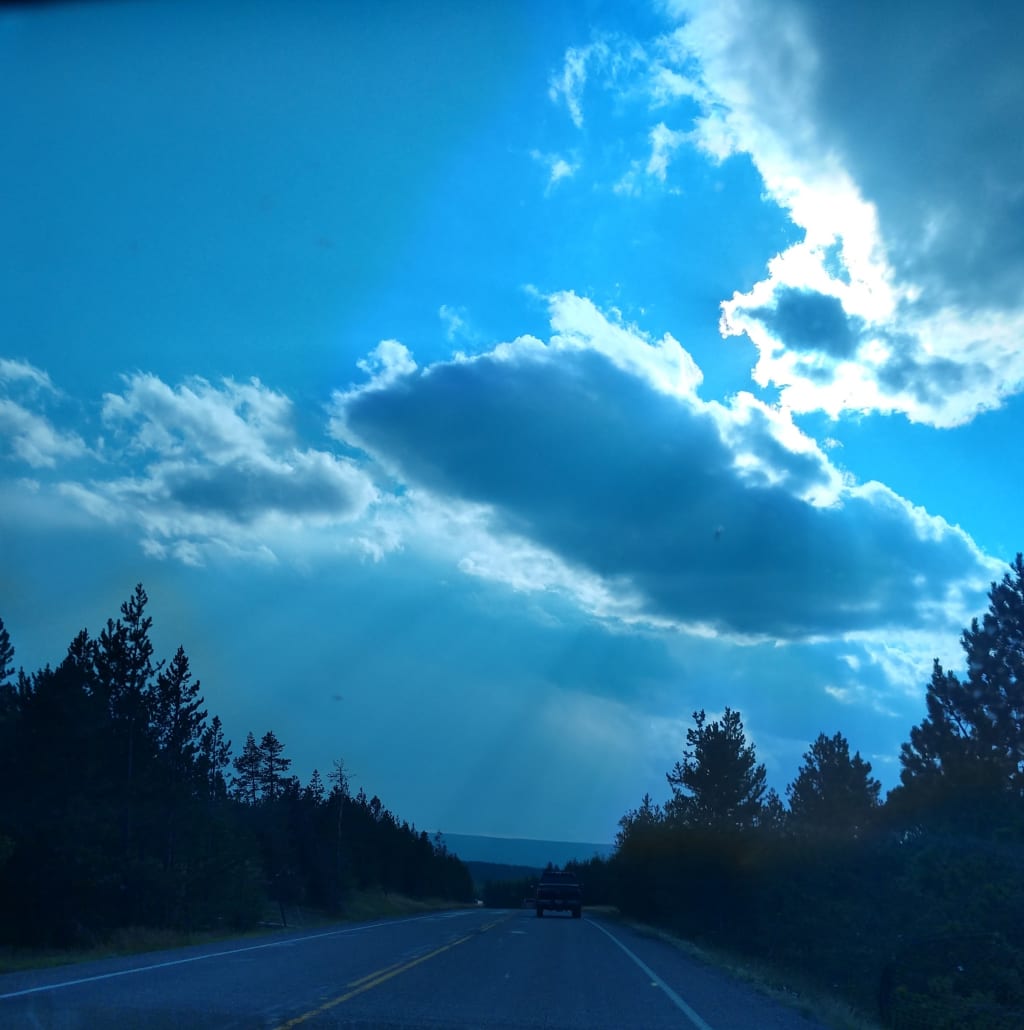 West Yellowstone skyline taken by Author
Home is all about your happy place, not just filling some real estate space,
Home means comfortability and peace, not just furniture and some non-committal lease,
Home should feel like it's completely yours, and you should feel at home when you walk through the doors,
We live in an apartment which is rented, and many times I have vented,
I have no pride in this space, I "just live here", or at least that is what I tell all my peers,
I love where we live the city is nice, but it wasn't ours to start so we live in a vice,
A bug in a jar if you will, no comfort, no safe space, no "at home" feel,
for it was my husbands first you see, I moved in and then it was him, his daughter and me,
It has never been "home", and I want that more than ever, so hopefully in 6 years that will be our new endeavor,
The kids are gone, now it's just us two, so now we have decided to begin looking at somewhere new,
I know he feels my complete and udder drive, to find a place to exist so that we may better strive,
To find the ultimate place in our hearts and never more to roam, somewhere deep inside of us together we can finally call "Home".
inspirational
I am learning more about writing every time I write a new story, whether it be fiction or fact. I love this platform and will continue to write and learn...if you like what you read in any of my stories please click the heart.
Thanks.