Heavy Heart
The heart wants what it wants and can be left feeling empty or heavy.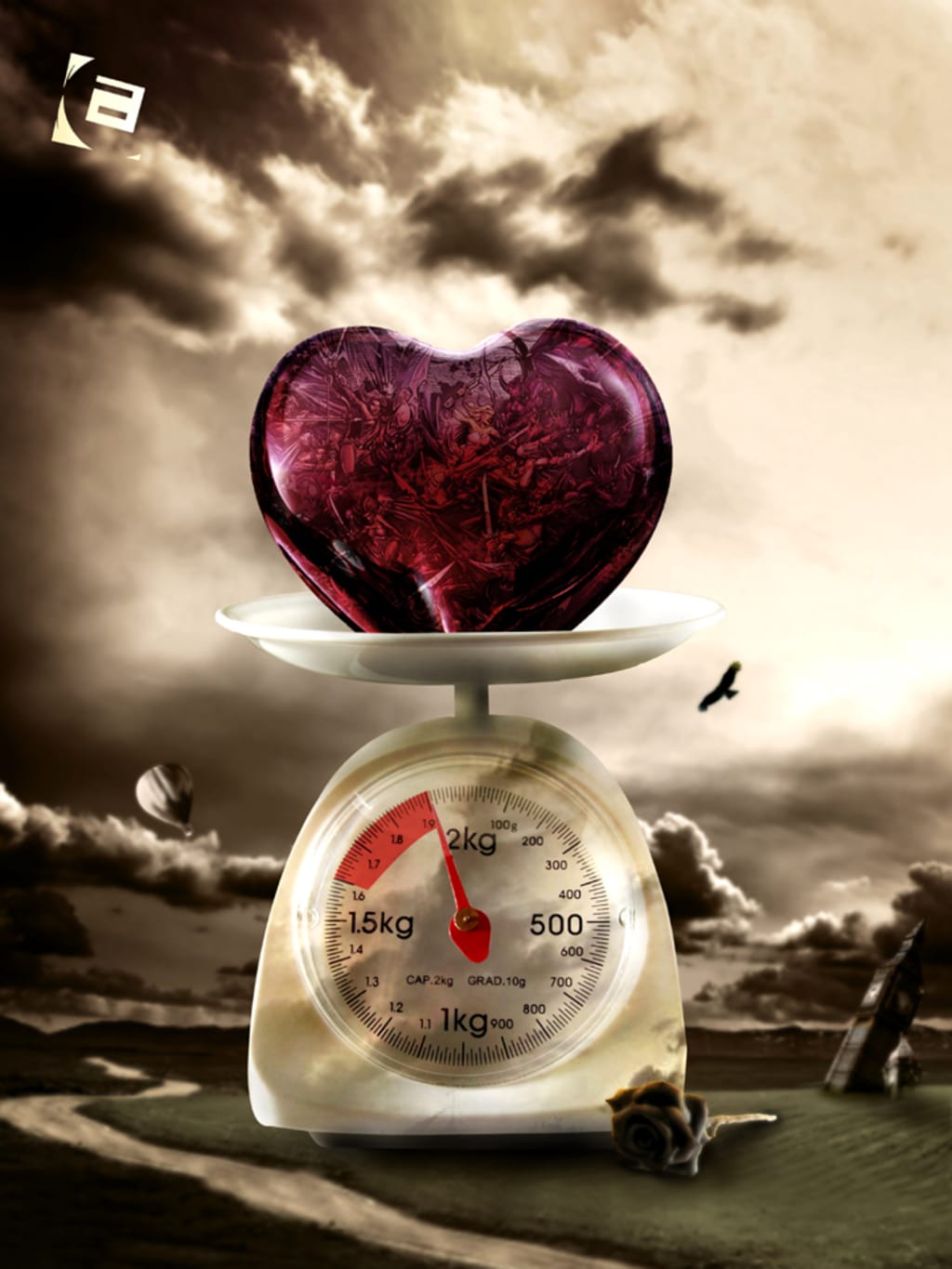 My heart is heavy with so much grief
These thoughts just keep wandering
Every time I think I'm done another one comes along
I feel like the wheels just keep on turning
I'm lost in all these crazy emotions
I feel confused; lost more and more
Feeling these walls just coming closer and closer
I can't breathe the air I feel like I'll die
I feel as though I'm drowning and no one is outside
I feel as if I'm alone in this world
Even though so many are just a call away
I feel as if I'm a burden
A complainer they just handle
Someone they just let babble
I'm lost in my own thoughts, bringing myself down
Feeling helpless and hopeless with each waking hour
I know that I mean something to someone out there but right now its hard to even see if they are there
I'm drowning slowly in this box that is closing
I can't feel my face, I just wake up and pace
Time passes slowly, I don't know if I'm coming or going
I'm difficult to handle and no one sees why
I'm working on my issues as fast as I know how
I want someone to understand, to see me as I am
To understand my sorrow and walk by my side through it all
Knowing I'll get better, it all takes time
Patience is the key here but when will I see mine
I'm feeling like I'm drowning each and every time
I want someone to rescue me from all this pain inside
Time will only prove that I can push on through
My knight in shining armor one day will become true
I just need to push on through this, get to the other side
Things will start to look up when I stop dwelling on this time
My heart is feeling heavy, I'll show it through these words
Feeling as though no one understands me; but through my poetry you'll see
My heart is heave, but I know in time it will heal
Keep pushing forward is all I can hear
About the Creator
An inspirational poet. Writing poems to show others that it is okay to show feelings another way. I've tried a couple articles but I've found I'm better at the poetry. Just want to inspire and encourage others through tough times.
Reader insights
Outstanding
Excellent work. Looking forward to reading more!
Add your insights