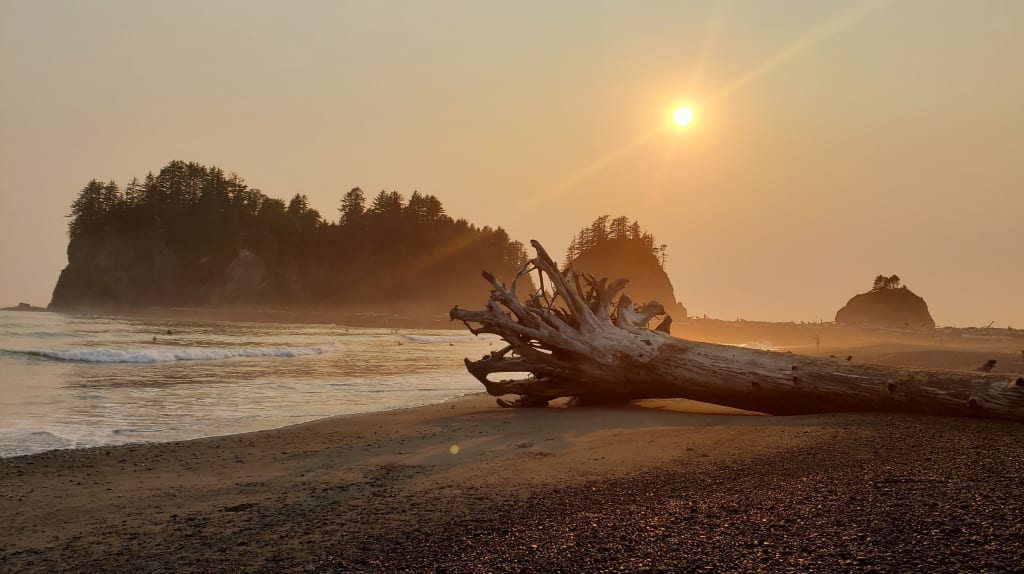 La Push, WA 08/12/2021
If you should wish to visit me after this world is gone...
Know that you can find me where the mist touches the ocean.
Where the sun tends to hide behind the clouds and the trees have reached the sand.
My kiss will be in the salt in the air and the waves softly spreading across the shore.
I will be the coldness that envelopes you and on the wings of the gulls flying by.
I will be there waiting for you in the churning of the ocean and the wind howling through the trees.
You might stop and think to yourself...
Where are you if I cannot see you?
I am there in my heaven.
The place where my heart and mind spread open as far as the sea.
You will hear me best in the quiet of the night as the stars begin to shine and the moon begins to rise.
Here you will know truly and wholeheartedly that I loved you more than all the stars in the sky, including the sun.
I left out the sun in my heaven for this purpose.
When you do visit me in my heaven, no sun would compare to the brightness of your heart and the brilliance of your mind.
And although our life may have been as turbulent and calm as the sea.
It was ours and ours alone brought together where the forest meets the sea.