He Died Today
Rest in paradise, I hope you are swimming through the clouds of heaven.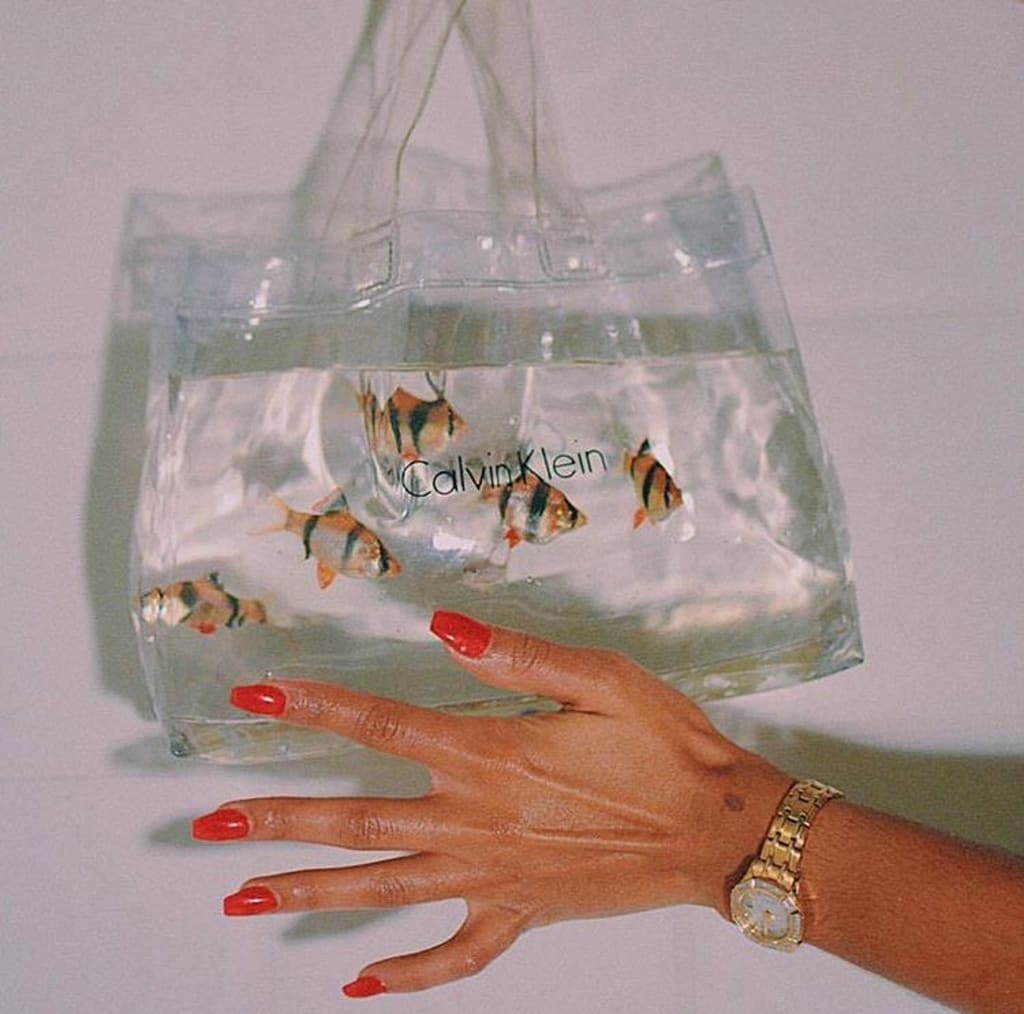 He died today.
He never said hello;
He never said goodbye.
I wonder if he knows he was loved?
When he was a true catch,
a shiny new object,
set off slightly from the rest.
My love for our friendship
was a spark from the matchbox that grew up with me;
it reminded me of being a child.
Back when the spark of curiosity
started a fire named adventure.
Back when the stars were nothing more
than the questions I asked the night.
Our friend needed kindling,
work and promises.
I didn't mean to hurt him.
I thought I was saving him.
I wonder if he knows,
I wonder if he hurts.
I wonder if he hurt his entire life;
a short amount of time,
stretched by the eternity of loneliness.
His life was sad,
His mere existence was almost ignored completely.
He never had a home,
He never had a place to lay his heart.
Maybe he never wondered,
what home is or how to even get there.
He moved in zigzags,
always aiming forward, never looking back.
Maybe he was content were he was.
His world was small, but it was his.
Maybe he didn't even care,
Just wanted to go with the flow.
Maybe his life was an easy float down stream,
everything he wanted, a pure dream?
I know I'm the one who hurt him,
but I wonder if he knows.
I wonder if he wonders.
Did he curse me with is eyes,
when I had my back turned to him?
Did he depend on me purely out of spite?
I will admit, that towards the end,
The sparkle of his new skin started to become dull.
The spark of new days faded
into the gray dull routine of everyday.
Slowly my guilt started to manifest itself;
and yes I did think of killing him.
it was a thought that danced with my brain,
but I never engaged in it.
As he grew older and weaker,
our friendship grew thinner and more distant.
I had to take care of him,
even though I did not care for him.
Taking care of him until his natural death
is my karmic justice
for hurting him all his life.
But today he died.
Today I say goodbye;
Thank you little fish,
I'll send you on your way
flush.