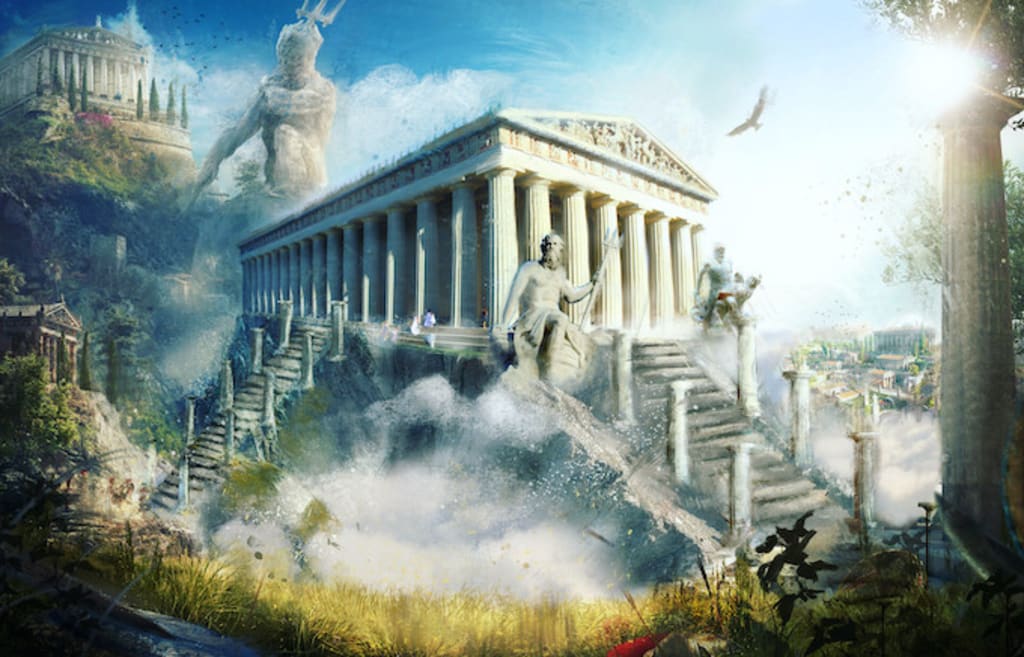 My mind's eye takes me away
To places I've never been
I can see every detail
As if I'm really there.
.
In my mind there is no limit
To location, time or space
The only limit in my travel
Is my imagination.
.
Flying through the azure sky
Among white, fluffy clouds
I shield my eyes from the sun's
Golden rays of warming light.
.
My mind has finally chosen
A place at which to land
White columns reaching toward the sky
Next to a deep blue sea.
.
Columns set in the greenest grass
Surrounded by gray rock
Concrete urns were filled with flowers
Of pink, blue and purple.
.
This place my mind had found
Is truly paradise
I feel like this could truly be
My searched for happy place.
surreal poetry
About the author
Writing has always been a part of me. My dream could die with failure or would live on if I never tried. Time for that to change. Follow me https://linktr.ee/YvonneWriting and be sure to click like on any stories you enjoy.
Reader insights
Be the first to share your insights about this piece.
Add your insights