Growth Period: Caught in the Middle
Living in the Present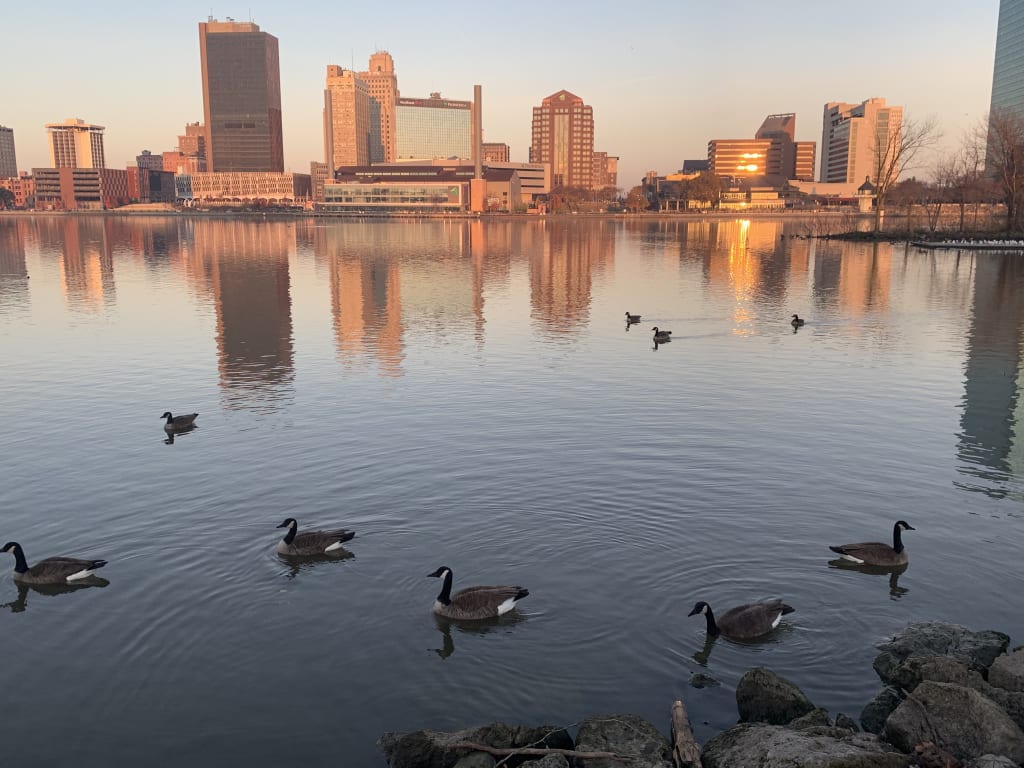 I love to travel, and I love being at school, but my entire family back home has the largest piece of my heart and love. I wouldn't be who I am if not for this city and my family, so I felt this to be very fitting to represent home. The back story of this photo also means a lot to me because I went downtown in my city early one morning to watch the sunrise after having a sad day. The sunrise for me meant a new day and another reason to be thankful for who I am and what I have. I took space for myself to cultivate peace in my own life. That in itself represents me a lot because of how much work I've put into myself to be happy.
Most times, we peer out on life,
Anticipating the peacefulness of the morning and night.
Praying for the moment of the open and end of the day
to take place in the confinements of Home.
In doing so, we constantly think back to when things were
Easy.
As if
We didn't just take so much time to grow
Throughout each day.
Do you enjoy being in small spaces?
Do you enjoy the sameness?
Empty and alone.
We carry the burden of hopefulness
Throughout each day.
Hoping, Praying, Wishing
Home was where we could wash the last one away.
Is independence really what we want?
Home used to be
Where I got to be free.
Where I got to eat a meal pre-made
Just for me.
Yet now,
I sit alone, cold
Wishing I could go back
To when decisions were made for me.
Each day builds.
One atop another, along with the heartache
Of living without my Mother.
But we must understand
that it will all be okay.
Because once some time ago,
our families felt the same way.
Knowing they got through this, helps me also know,
That I must take things slow
To learn and grow.
And from there on,
You will see,
True peace is in the appreciation
of every moment in life.
Take a breath and peer about
as the brisk air fills your lungs.
Let your heart be filled with love.
For you are the one person that got to experience your highs and lows.
Bad moments don't make or break you.
You create who you are.
By doing what you love and doing what's best,
and doing it again after a good night's rest.
Because while it can be frustrating not to feel like you belong,
you don't have to hold your head high and pretend to be strong.
Once you get home tonight,
let your 4 walls know
how the day made you feel,
and then think about what you now know.
Each day presents us with a new opportunity to learn
what we like or not,
how we feel, our hearts will say.
You know the cliche,
"Home is where the heart is," explains
You become more you in the middle of each day.
Cherishing those moments pushes us towards self-love.
For who are we, if not makers of the now?
inspirational
About the author
A young, wild, free-writing black woman. Junior at Spelman College, aspiring astrologer and teacher of love. I hope to use this space to clear my head and tone up my writing skills and creativity. Stay ready, be easy, be blessed.
Reader insights
Be the first to share your insights about this piece.
Add your insights