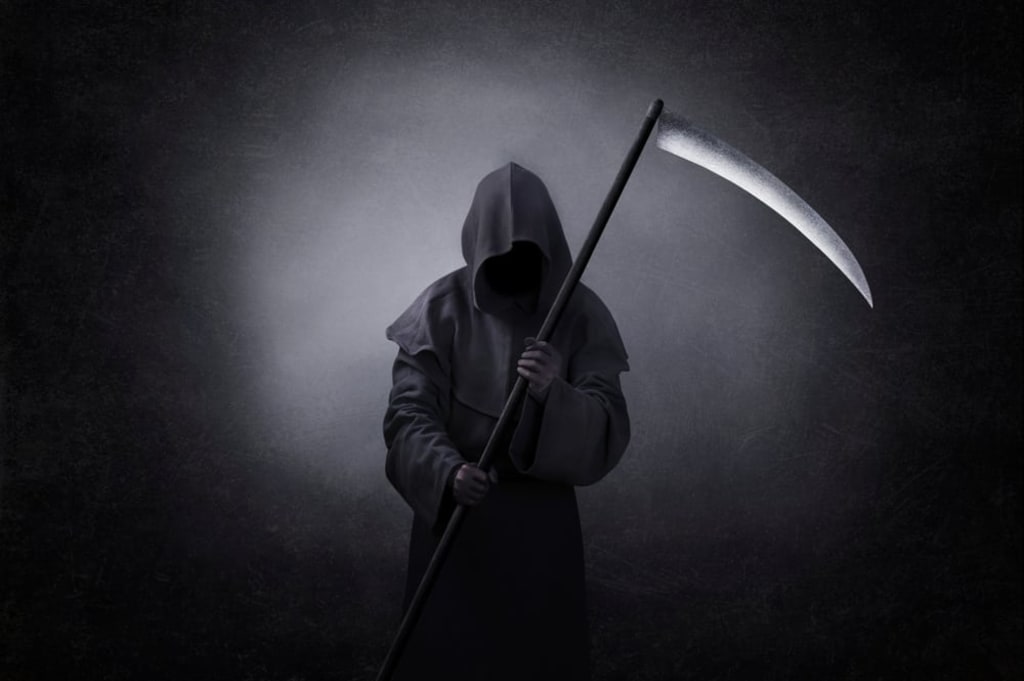 Most dreams are easy to forget
This one is easy to regret
Sprinting down the sidewalk past my school
Gasping for breath trying to lose this fool
His feet never touched the ground
Mine stomping through the pavement
Making cracks with my speed
The blade emerged
It was time that he did his deed
No matter how fast I was
He wanted to see me bleed
The blade left his hand
Spun through the air
Stabbed into my middle back
Killing me without a care.
This nightmare is burned in my core
Right where I was stabbed by a whore
Was it her in that cloak?
Or was it the next one?
Who thought dragging me along was fun
Or the last one who didn't know what she wanted
left me numb
I feel no more
I lay on the sidewalk still
The only one standing over me is him
Leaving me bleeding
He tilts his head as he reads the name in the blood
It reads his name....Grim
Reader insights
Be the first to share your insights about this piece.
Add your insights