Greatness Realized
What Power is in These Words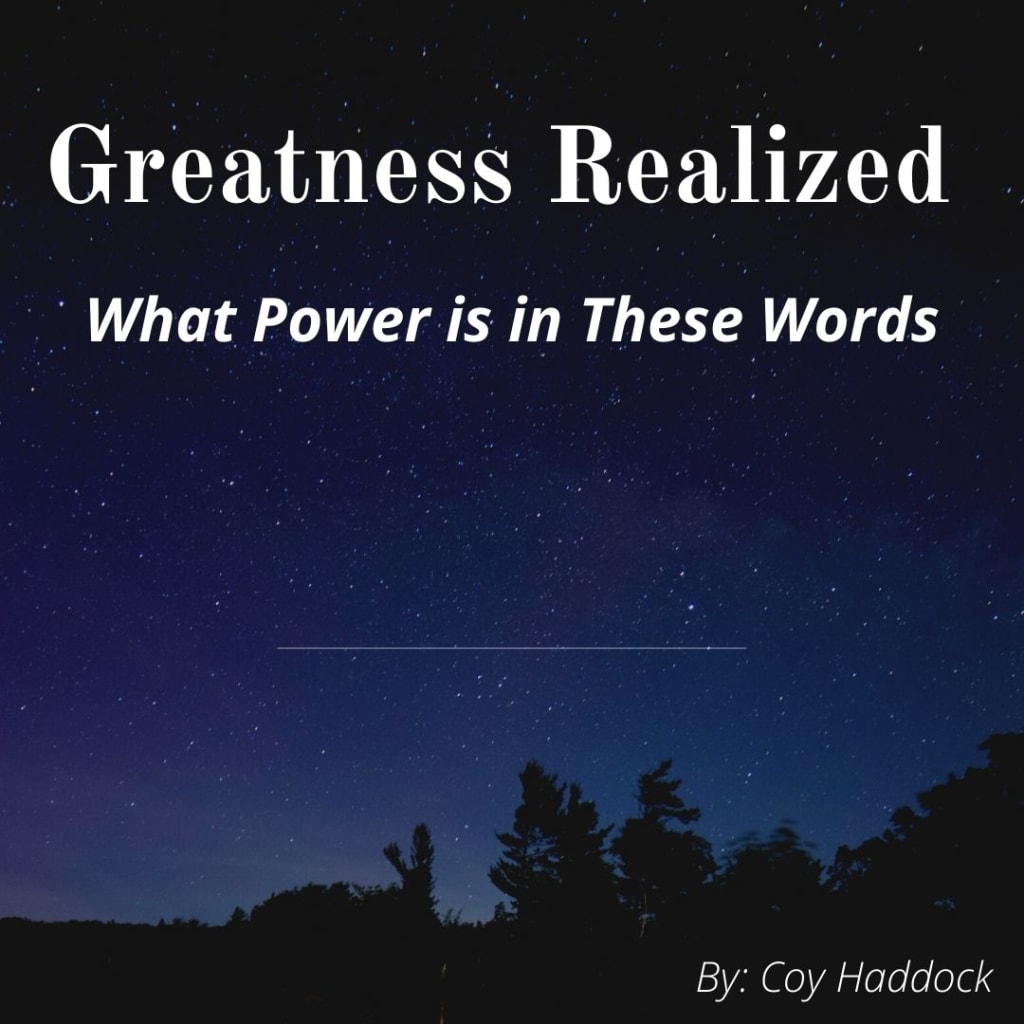 When day comes we ask ourselves,

where can we find light in this never-ending shade?*
I will be the first to admit that I am not easily inspired nor am I the most optimistic person, especially not after the year 2020 which both aged my spirit and drained me of whatever weak ability to 'look on the bright side' I possessed. After the dramatic and deathly mismanagement of the country during the past presidency coupled with the terrifying insurrection event on January 6th, my nerves were raw and sore on January 20th when I sat down to watch the Inauguration event.
I recall reading somewhere that we were to be graced with a Poet Laureate but never could I ever have expected the powerful inspirational whirlwind of positivity and encouragement that was Amanda Gorman.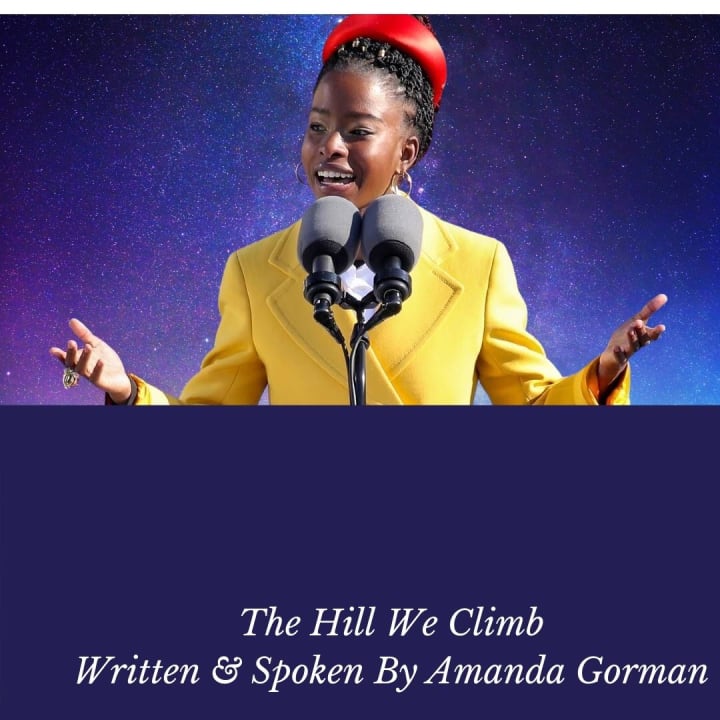 She stepped onto the stage, a young, poised, incredibly beautiful African American woman, her every movement refinement in motion. Self-confidence and the grace of long-past African Queenly ancestors emanated from her bearing. It has been not only her words but also the strength and conviction with which she delivered them that has stuck with me. Witnessing this event was beyond inspiring, it was miraculous.
I have always believed that the world is not necessarily kind to creators, especially not to those of us with melanin in our skin and Africa in our bloodlines. The racial rifts that exist in this country - the cruel divides, the financial disparities, and the generational traumas that disproportionately impact African Americans – are hardly a secret. And for so many in our communities, it starts too young and is too great a mountain to surmount.
I know for me, growing up as a poor African-American child in the streets of Watts, California, life was often hard, cruel, and unforgiving. There was never enough money and though my parents scraped out educational and athletic opportunities – I keenly felt the lack of all that I did not have. This point was rudely made to me at the tender age of nine when an athletic coach lined up several students in his class and inquired into our father's career. I felt myself shrinking in despair as I was the only Black girl there and the only child whose father was a…… janitor.
Even at that age, I was aware that I didn't belong – my background was not good enough, my parents not rich enough, and my skin certainly not white enough. I have carried this feeling of inadequacy with me throughout my life. Despite many educational, career, and content creation accomplishments of which I am proud, I have always still somehow been that scared little Black girl whose father was only a janitor…….I have never let go of or fully embraced that shrinking African-American child within.
And yet Amanda Gorman stormed proudly onto that stage - her delicate hands weaving arrows of courage, her words direct bullets of inspiration – as she called on us all to embrace ourselves, embrace our country, embrace, and celebrate the challenges we have overcome and all that we have the power to achieve if only we do not quit.
We the successors of a country and a time

Where a skinny Black girl

descended from slaves and raised by a single mother

can dream of becoming president

only to find herself reciting for one*
How my heart soared – tears flowed freely because this beautiful Black Woman had created and was giving life to these words. Although I knew she was speaking to the country, she was also somehow speaking directly to the "skinny Black girl" that was deep in my chest, nestled in darkness and shrouded in past pains, fears, and loneliness. This Black Queen– Ms. Amanda Gorman who was raised in the ghettos of LA (like me) - had reached and achieved heights that seemed unreachable and standing on one of the biggest stages in the world, she drew in our entire community.
But one thing is certain:

If we merge mercy with might,

and might with right,

then love becomes our legacy

and change our children's birthright

So let us leave behind a country

better than the one we were left with*
My daughter wandered into the living room and standing next to me, slipped her tiny hand into mine. She patted at my face and looked curiously at my tears. She is too little right now to understand but one day I will play Amanda Gorman's speech for her.
I will tell her how her Black is Beautiful; her creativity glorious, inspirational Black creators everywhere; and her options endless. I will describe to her how watching the exquisite Amanda Gorman speak such words of fulfillment, grace, strength, and purity awakened hope in my spirit and released the creativity that I have always felt in my soul.
*All quotes are taken from The Hill We Climb
Thank you for reading the words of this creator! Please leave me a heart. If my story sang to your soul, drop me a tip. They are always much appreciated.
I welcome you to check out my other works on Vocal or visit me on Instagram. See you soon!

Lady Coy Haddock
I love writing, reading, editing, illustrating, and daydreaming about all things words! If you can't find me staring at a blank Word document, find me on the beach with a chai tea latte & a good book!
*Published author on Amazon.
See all posts by Lady Coy Haddock →