Fuddwhucker
Uh, What's up Doc?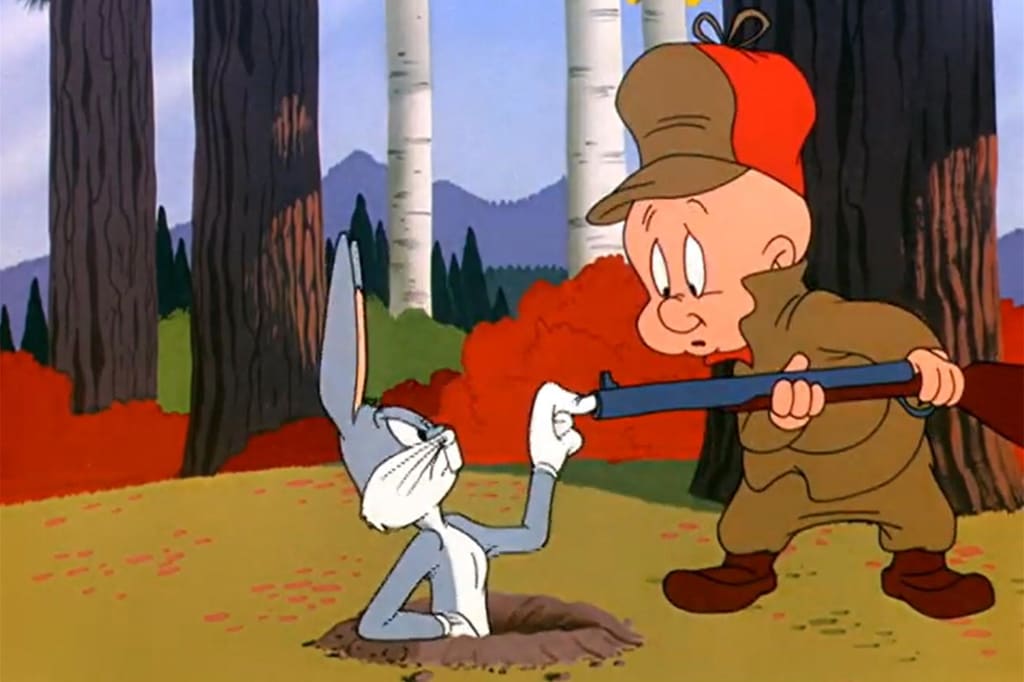 Image courtesy of Warner Bros.
"Wascally Wabbit, why wait while weapon's waste 'way?"
"Why Wanderer," wishes Wabbit, "What's wrong, Wiseacre?"
"Wun wily Wabbit! Wun with wighteous wigour."
"Why whimper?" wages Wabbit, "Wicked warrior- wander west."
"Weal wabbits won't wationalize with wespected weterans, wagabond!"
"Well," wriggles wabbit wistfully, "we wrestle!"
Wince...
About the Creator
At Vocal people actually read my writing, thank you everybody! I spend most of my time herding cats. Please press the 'like' symbol if you read my stories and think they're deserving enough. Either way, thank you so much.
Reader insights
Be the first to share your insights about this piece.
Add your insights