Freedom Caged
The Story of American Eagles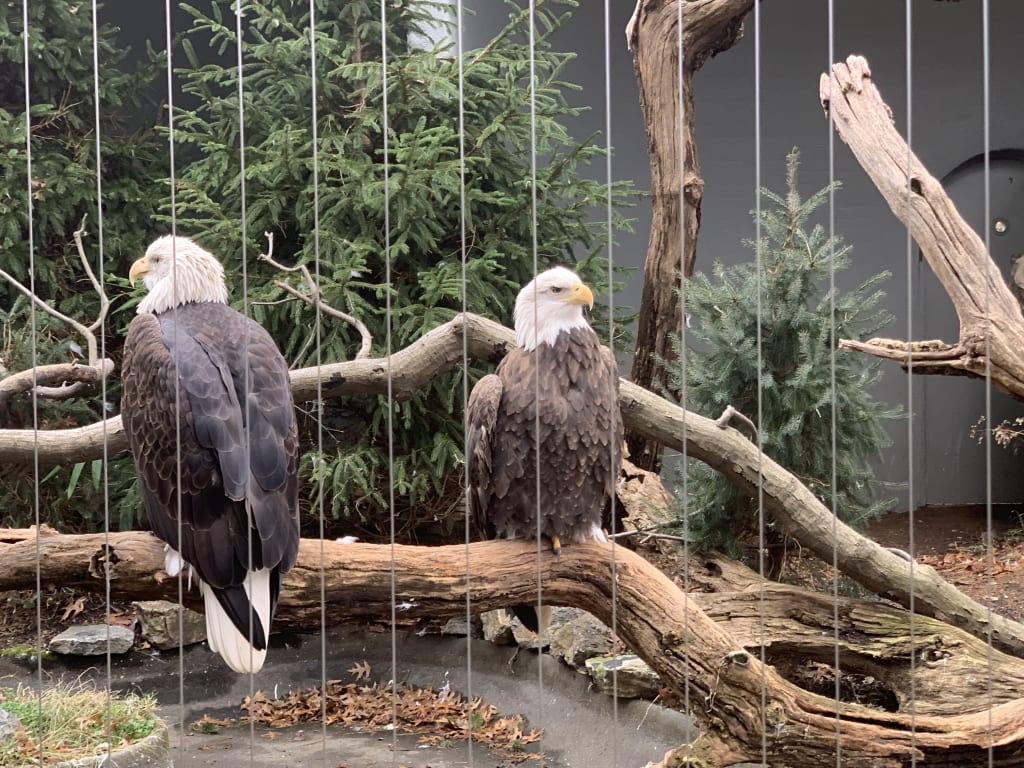 22nd December 2018,
11:46am.
A pair of American Eagles
symbols of freedom
find themselves caged.
What stoic sounds
could silence their flight?
Perched on a felled tree
they too know the feeling
of being cut short by human hands.
______________________________________________
This poem was written in response to seeing American Eagles in captivity at the Bronx Zoo on 22nd December 2018. I took the photo while I was spending Christmas in New York with family from Virginia. I was struck by how the very birds that are symbolic of America found themselves caged and living in captivity. I'd never seen such birds in person before and while they were majestic to behold I do wish I'd seen them in the wild instead.
nature poetry
Ushiku Crisafulli is a chef, poet, playwright, actor, performance artist, comedian, musician & founder of the OpenMind Collective. He also runs the various UK Bards projects on behalf of Local Gems Poetry Press & is an ACE DYCP recipient.
Receive stories by Ushiku Crisafulli in

your feed