Find the Love Within
A poem for my mother.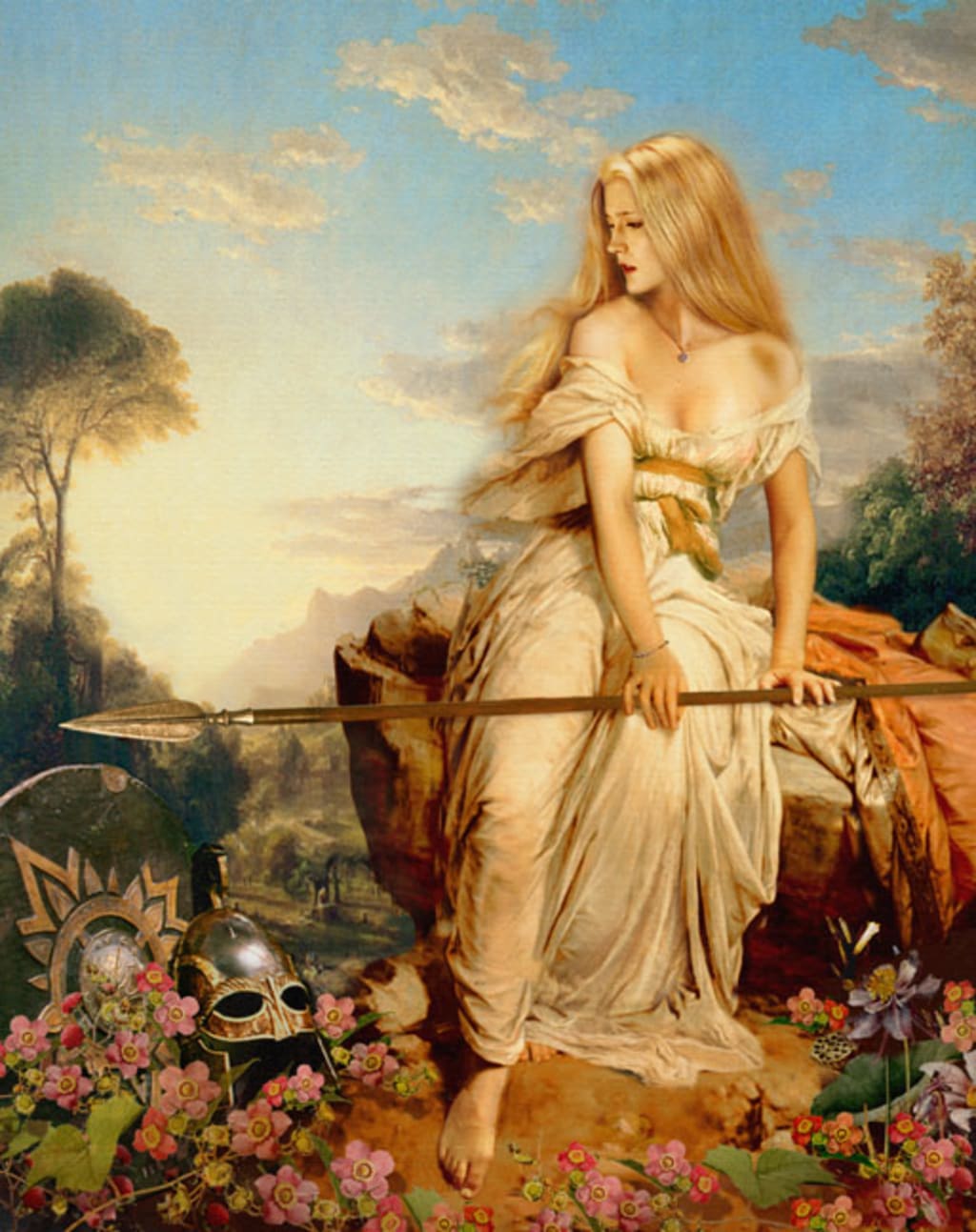 A hush fell upon the bloodied field,
Both armies took a pause.
A woman clad in robes had appeared,
With yellow locks, lovely and long.
Her hands raised high, her eyes shone bright,
A glow emanating from her chest.
The armies stilled as if under her spell,
As she took a breath to profess.
"Hear my words, my friends,
There is no need for you to fight.
We are all on the same side in this life,
It is not about who's wrong and who's right.
You've been told a story, all your life,
That your enemy is standing across the field.
But, my dears, look no further,
For your demons are within.
Put aside your anger and pride
And reach out across the space.
Open your arms with understanding
And love and light will take their place.
My friends, I am here to tell you a new story,
That your future can be free of your past.
I will guide you forward, out of the dark,
And we can all begin to heal at last.
My forgiveness is stronger than any sword,
My love more powerful than any army.
It is time to question why you fight,
And begin to seek peace with all your might."
The woman smiled and looked around,
To see many tears silently shed.
She placed her hand upon her heart,
Knowing there was nothing more to be said.
A flash of white blinded the crowds,
The warriors were left silent and stunned.
The woman was gone, without a trace,
Her words echoing in their minds.
"The woman in white, this lady of light,
Has shown us the truth!" they cried.
Swords and shields fell to the soil,
And the war was ended that night.
The woman looked down, from the far away heavens,
Watching forgiveness sink in.
"I will teach you to love, by loving you," she whispered,
"Until you learn to find the love within."