Eyes
See the world through sight.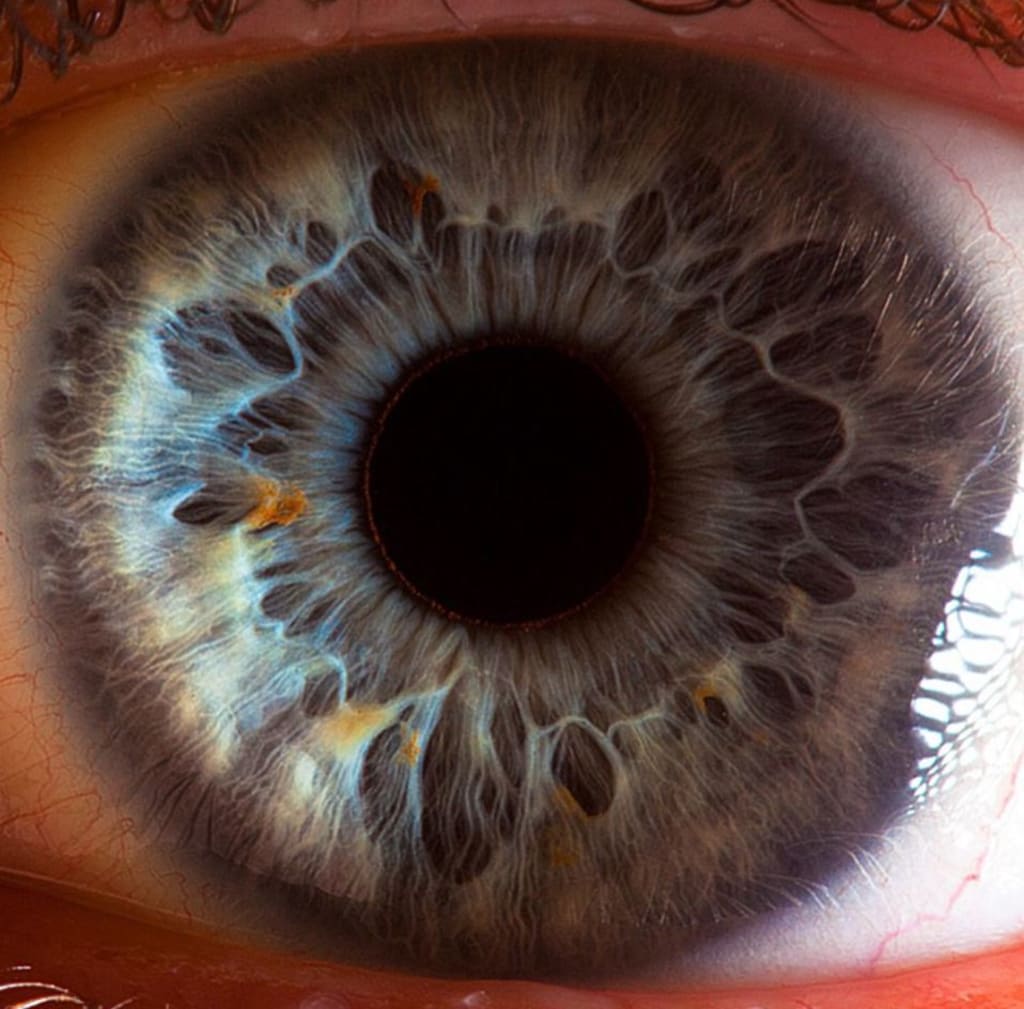 Eyes, like galaxies, swimming with a color,
So unnatural, so full of life, soulful,
Beautiful, powerful, like destroyers, dark,
Blue, Brown, Careful, with unseen glory,
Some sort of a sorry, tearful, praised,
Shimmering, basking, untraceable emotional,
Lit by life, full of strife, breathing with
A whisper, death so cold, yet
Melted by fierce, forceful, unsurpassable love.
Touched by a hand, felt by a heart,
Sung by a voice, deep, soft,
Felt by one thousand and four
To a crowd of sour
Faces, places, councils of inanimate
Feelings, provoked by the force of
Those two, tiny, entrancing galaxies of eyes.