Life as a Poet Knows It
Experiences in Poetry
A Reflection on the Craft I Love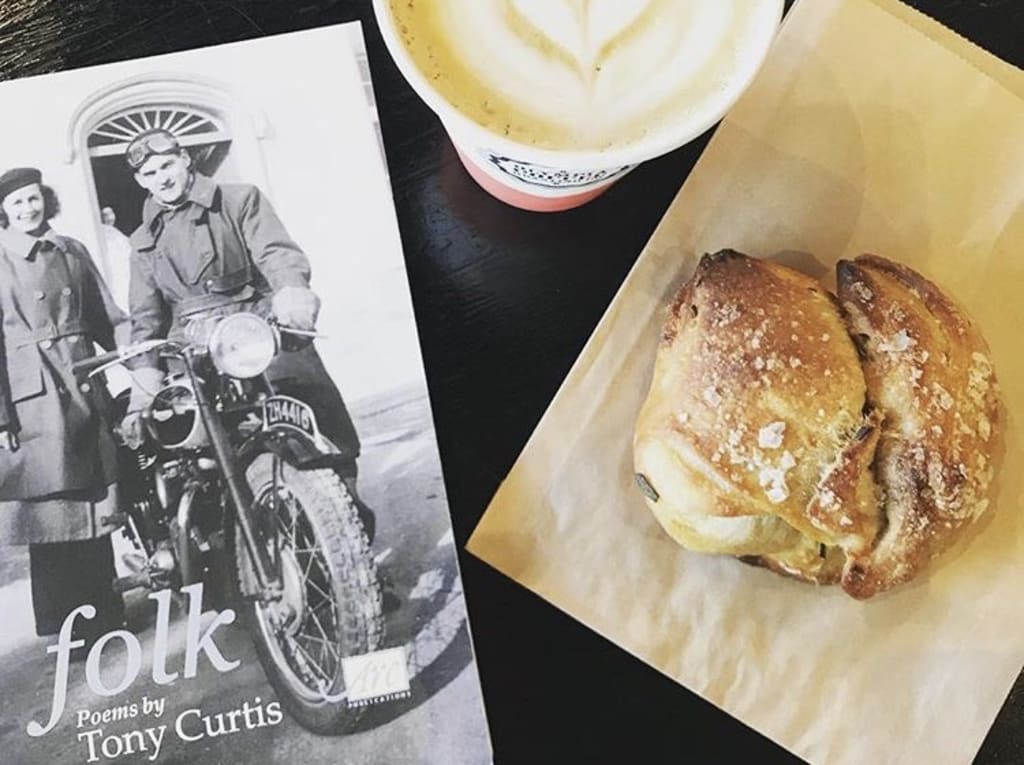 I am a poet.
I don't have any books published, but I am a poet. When I sit down to write, it's what comes easiest. The fiction I write often comes from poems or turns into poems or, at the very least, is poetic. I love poetry.
I used to hate it. I never enjoyed studying it in school, because I felt like I didn't "get it." I didn't want to read it and I certainly didn't want to write it. All the poetry I'd read or heard of was old and flowery.
That changed during my senior year of high school. I told my creative writing teacher I didn't want to write poetry, but by the end of the first semester, I'd written several poems—two of which made it into my final portfolio. Though I was reluctant at first, I started to enjoy it after realizing poetry didn't have to be about love. Annoyed with the cold winter, I wrote a poem called "Hello, December," which I eventually had published here on Vocal.
During the second semester of my senior year, my English teacher shared contemporary poetry and song lyrics, expanding my understanding of what is considered poetry. We read Simon and Garfunkel lyrics the way we'd been taught to read Lord Byron's work. We studied just as much modern poetry as we did classic, and discussed different interpretations of poems instead of what the poet meant.
I started looking at poetry differently. I began to write it more and more, practicing the craft and experimenting with traditional styles.
For a few years, that's all I did. I wrote and read poetry on my own, but that was it. I didn't start learning about poetry again until my sophomore year of college, when I took a basic literature class. Once again, it was an opportunity for me to learn both traditional and contemporary forms, as well as study classic poets with a newfound appreciation for what they did.
Still, I didn't really experience poetry until my last quarter of community college.
In May 2018, I got to spend two days at the Skagit River Poetry Festival in La Conner, Washington. It was incredible—a weekend of poetry in a small, seaside town.
I met Robert Pinsky—one of the greatest living poets—and heard him read "Shirt" before a captive audience of attendees and poets alike. I talked to him for a few minutes and asked questions about his experience in poetry, like how he started writing and what he liked about it. I even asked him about The Simpsons, which he guest-starred on in 2002 and has called his favorite show. He signed one of his books for me and posed for a photo—and as you can see, I was ecstatic.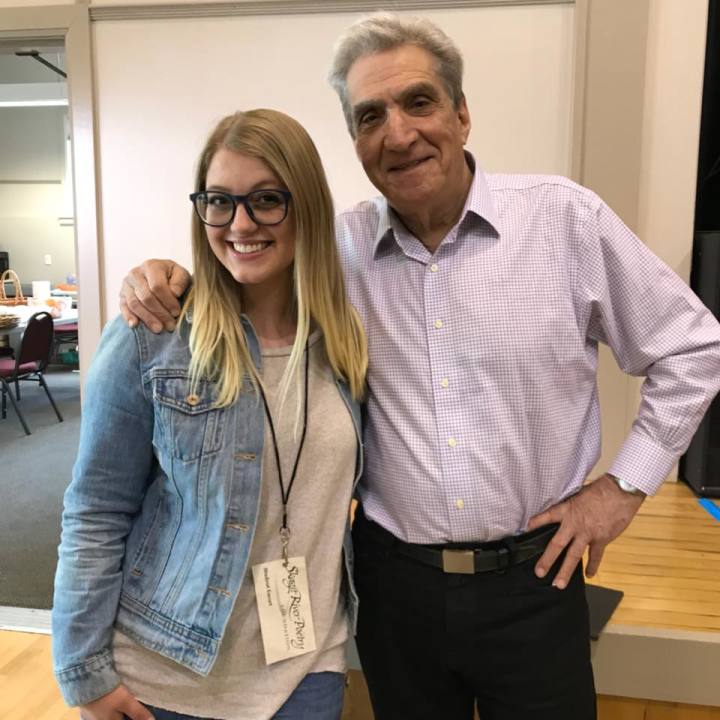 Though Pinsky was the only poet I knew before attending the festival, I ended up discovering several new poets. I met Matthew Dickman, Robert Wrigley, Ada Limón, and the Washington state poet laureate, Claudia Castro-Luna. I attended a panel on violence in poetry and another on love. Tony Curtis, an Irish poet, played his guitar and sang between poems. Samuel Green, a local poet from Skagit County, shared his thoughts on how poetry helps us live our lives. I attended a politically-charged reading featuring poems written by Pinsky, Limón, and Ellen Bass called "Resistance, Rebellion, Life," where they shared their poems from a collection of the same name. The two days I spent at the festival were full of talent.
Going to the Skagit River Poetry Festival was an invaluable experience. It was more than just poetry readings; it was the chance to learn more about the craft from those who were successful in it. Thought each poet had something different to contribute to their panels, they all agreed on one thing—poetry connects all of us.
That's what I love about poetry. When I read a poem, I connect with the ideas of the poet, even if I can't relate to them directly. I know that when I write poetry, others will be able to connect with what I write. Poetry is an expression of humanity, and with each poem I read or write, I gain a deeper understanding of who I am, and who we all are.