Eroded & Hollowed
Poem of a Deviled Mind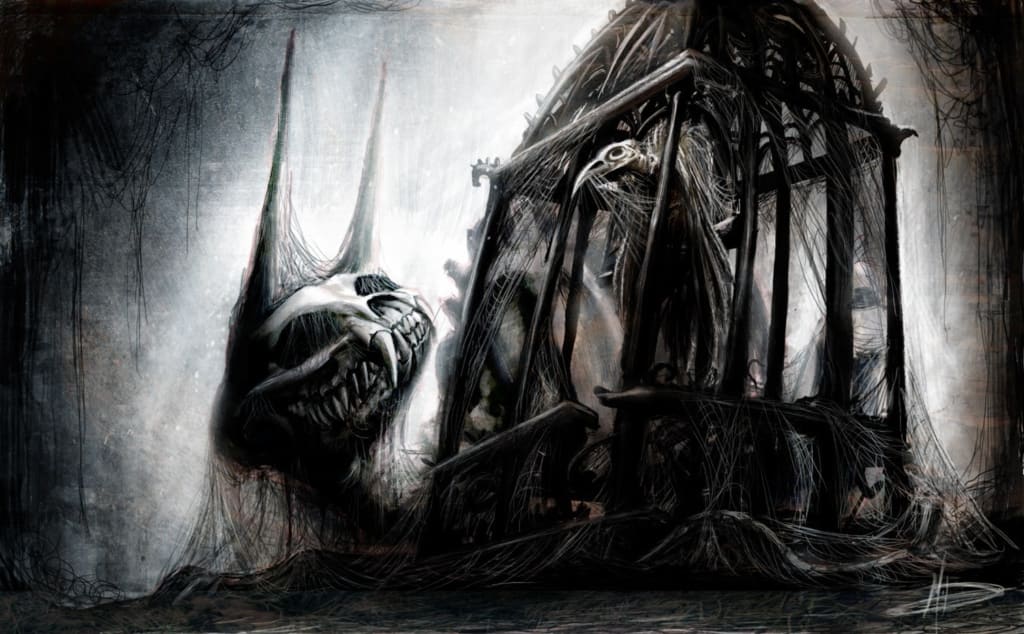 My mind is in a constant cry,
Fierce thoughts will not subside.
Walking with death
My soul will not rest,
The Devil's rejects
Become my companions.
The Stars will cry the darkest tears,
I can hear Heaven,
But Heaven cannot hear me
For all these years.
As I stand before you
Broken in pieces,
This realm of guilt
A vicious picture I built,
Renders the vision of passion.
We are falling apart,
As we're bound to collide
With each other.
A vile disgust overwhelms my heart,
Then shreds of guilt covers the wounds,
While the tracks of blood shine
Listening to my thoughts line for line
A tortured soul entwined
Pleas for reasons to Live, Love,
Hold, Cherish and Come Undone
Glisten and Shine.
A Lonely Pain
We lost the sense of touch,
That's why we crash in to each other.
Setting aside the vision of despair,
Place me in the outer circle-
Crazy has come to town for a visit,
The dead will haunt you,
That's only the beginning…
Forget what I can really achieve,
Push me in the evil path of relief
Change my mind of that ancient belief,
Sinking my heart to the bottomless sea
I give myself no reason to breath...
UNDEAD
My Shadow walks beside Me.
My heart so shallow-
Is the only thing beating,
As I sat in my darkness.
To drunk for reality,
A vision left hazy.
Remembered thoughts become lost,
Tangled and knotted-
Just to evade the solitude of my voice...
~A Manifestation Assessed~
surreal poetry
About the author
Writing poetry for 20 + yrs. My work is very dark, I have my own views and express them insanely deep with my poetry.
Reader insights
Be the first to share your insights about this piece.
Add your insights