Drenched Words of Sanity
Poem of a Deviled Mind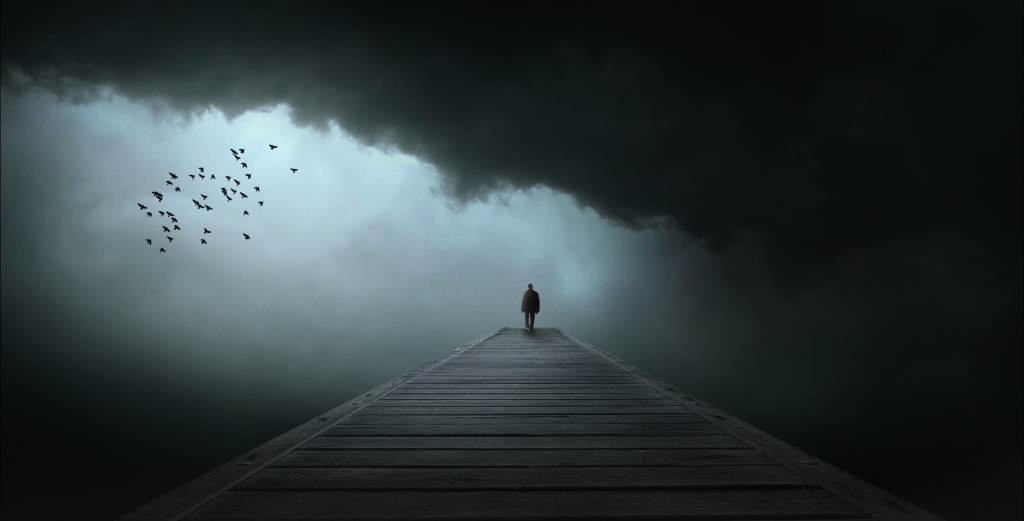 I feel like I died,
Then came back alive
To be half dead,
Letters placed in vain,
From thoughts in my head
My arms are cut from pain.
I just stood there and bled.
My soul became afraid of me,
No longer does it speak to me.
Living Life nearly Dead?
No, I'm just Morbid~
Some say I'm just sick in the head
That I crave the darkness instead…
Writing a path to my death
Timing how long I can hold my breath…
Dizzy spells, spinning round and round
Lingering voices
Aching sounds,
My blood covers the ground.
I wasn't holding my breath
I was holding the disgust this world creates.
Mocking in Shame
Beating in Rage,
Silenced in Hate
Ripping apart Fate…
Thus a delicacy upon my plate.
I remember to forget
It hurts less that way.
Tears streak my pale skin,
People stare at me like it's a sin~
Another tear races down my face,
I condemn this place
Eliminating the human race,
Living with roommates in Hell.
The silenced victim,
And the unstable realm
Create the ashes of rain
The storms from pain
Drive me insane,
I know Nothing will ever be the Same~
It's not meant to be~
We see only what we want to see.
Believe the non-existent things
Dwell in hate and misery,
Pushed aside by treachery.
As It all becomes a disease
Itching to bleed.
performance poetry
About the author
Writing poetry for 20 + yrs. My work is very dark, I have my own views and express them insanely deep with my poetry.
Reader insights
Be the first to share your insights about this piece.
Add your insights