Don't Crack Plumber!
By Yona Vaughan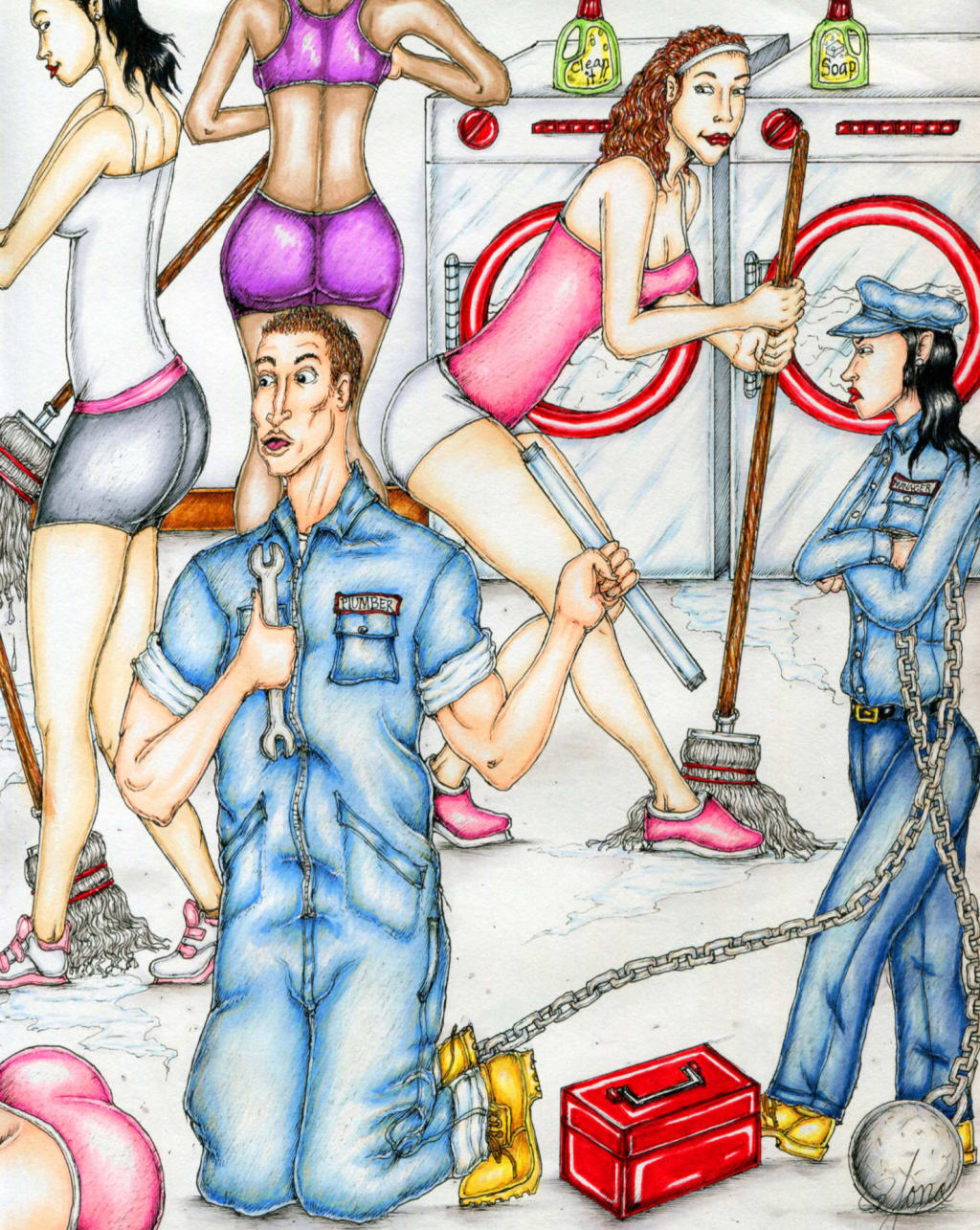 Don't Crack Plumber! 
Wired to fix plumbing on sight, thirsty plumber,
you shouldn't lay that pipe. 
Wouldn't be right to the manager who manages
his work. And, he'd end up being the jerk on her
chain if he fixed the jobs bewitching his brain. 
So, he fights to abstain from working on water
problems that mob him and taunt, the very 
nature of a plumber to want to lay that pipe. 
Those jobs are ripe for the picking but he's
sticking with his current employment and not 
the quick enjoyment that'll get him fired. 
It's the expectation under which he was hired. 
Loyalty to her company until retired, is a rule 
many plumbers aspire to, as they drool by their
box of tools they can only use under management's 
instruction.
Excerpt From
Don't Feed that Pigeon!
by Yona Vaughan