Dining on the Edge: When Food and Entertainment Collide!
Dialogue :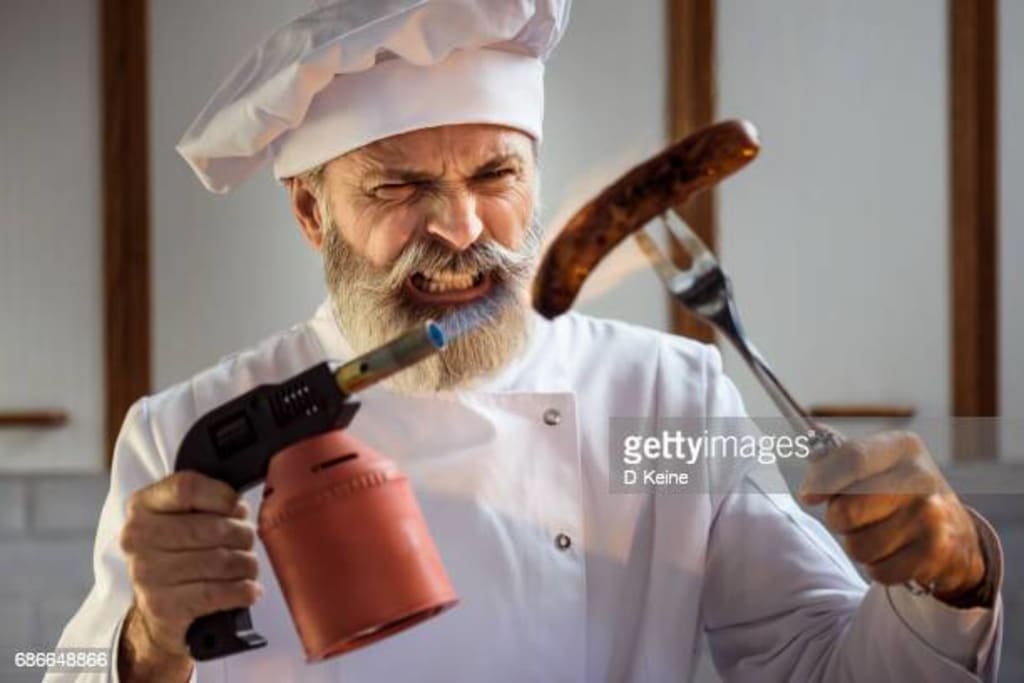 Character 1: Hey, did you hear about the new restaurant in town?
Character 2: Oh, yeah! The one with the crazy chef?
Character 1: That's the one! Apparently, he can juggle knives while cooking.
Character 2: Juggle knives? That's impressive! But I hope he doesn't mix up the knives with the ingredients.
Character 1: Yeah, imagine getting a salad with a side of sharp objects. That's a whole new level of "knife in the salad" experience!
Character 2: Haha! I can see it now, the menu would say, "Caution: Our salads are cutting-edge!"
Character 1: And the chef would be like, "Prepare to have a stabbingly good time!"
Character 2: Let's hope the customers don't leave with more holes in their stomachs than in their wallets!
Character 1: True! But hey, if the food isn't up to par, at least we can say we had a slice of entertainment!
Character 2: Absolutely! It's like dinner and a circus show all in one. Count me in!
Character 1: Great! Just remember to duck if the chef starts juggling the salt and pepper shakers too. We don't want any seasoning accidents!
Character 2: No worries, I'll have my emergency ketchup bottle ready as a condiment shield!
Character 1: Haha! You've really thought this through. Let's go and witness the wildest culinary spectacle in town!
Character 2: Chop-chop, let's dig in before the chef starts throwing dessert pies like a professional clown!
Thanks for Reading Please Drop Comment and Subscribe for more Stories
Reader insights
Be the first to share your insights about this piece.
Add your insights