Degrees of Permanence
Expanding Echoes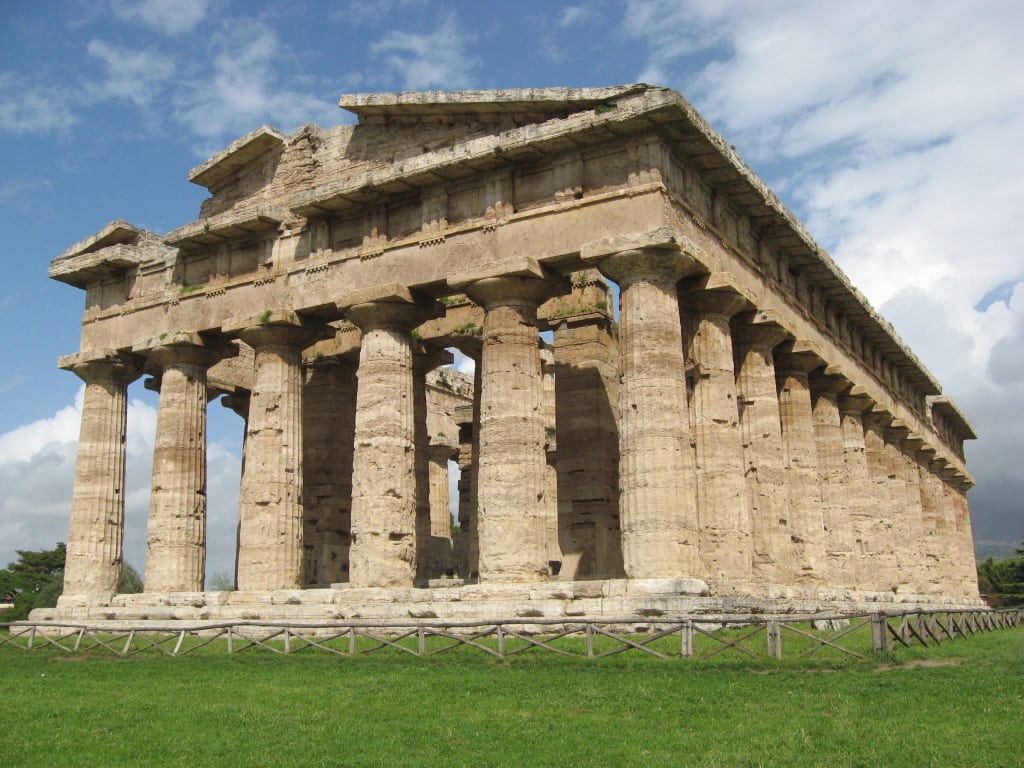 Photo on <a href="https://photostockeditor.com/image/building-landmark-italy-fortification-149355">Photostockeditor</a>
a road submerged
in yellow-brown water
algae overgrown, painting
asphalt slimy green, slick
under toes of swimmers
standing on it
just to say they did
while others float
oblivious
to what's beneath
a mining town
in ruins, revived:
grass foundations, walls
of tumbling brick and crawling vines
a bakery, a courthouse—
forgeries with electric fires
robotic prisoners—
a people's last attempt
at molding an identity
an ancient city
mummified in ash—
weapons, pottery,
mosaics, houses—
productive destruction
a portrait of antiquity
beheld and admired
as archaeologists stitch
the holes torn by
displacement in time
a temple erect
on a limestone base
and marble columns
once crumbling
from neglect, wars, invaders,
now conserved, guarded, hoarded,
speculations made
on faded color, missing metopes,
a stolen goddess statue,
replicas made far away
mere shadows
decorative misinterpretations
of Classical Greece
expanding echoes
art
About the author
With a BA in English and MSc in Creative Writing, writing is my life. I have edited and beta read as a freelancer for a few years with only a couple published stories of my own.
You can learn more about me at thewritersscrapbin.com.
Reader insights
Be the first to share your insights about this piece.
Add your insights