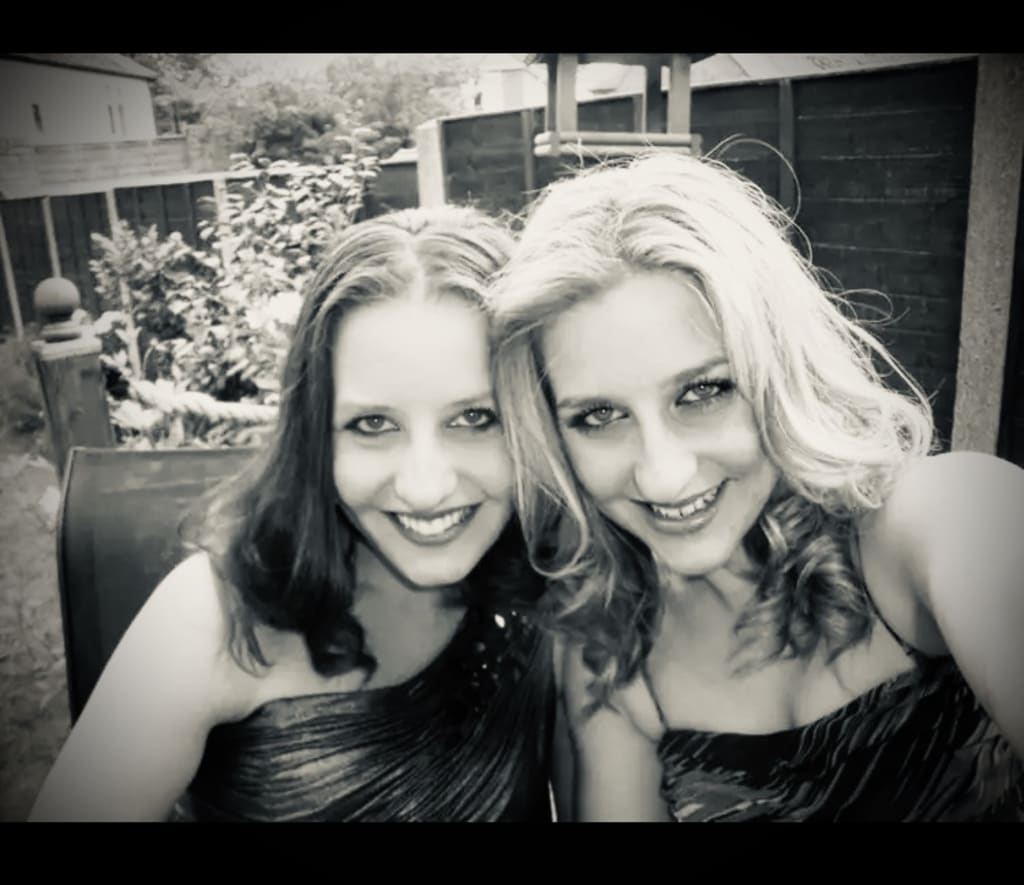 Dear sister,
I dreamt last night of your old Ford Fiesta. Silver.
Back in the days when we had no responsibilities
And we cruised around bowling alleys
And theme parks
And towns where we'd park up against the pavement
And wind down the windows
And blast the jarring chords of The Phantom of the Opera
Top volume
Straight-faced
Looking ever forward -
To freak out a stranger.
In the depths of my dream we shrieked and cackled
Through fits of laughter
And the clumsy clip-clop of heels on cobbles echoed across the streets;
There was always a dress to impress.
We sipped on a colourful swirl of cocktails to pass an afternoon
That melted into bottles of wine on hazy summer nights,
Sucking on cigarette after cigarette after cigarette.
And only small things mattered.
Consequences were minor
And the things we thought we cared about
Were nonsense.
Strange now to be taken back to that time
When life glided over us like water over a smooth pebble;
No weight pulling us beneath the endless cascades.
Just fun and the lingering buzz of boredom -
Not the bad kind, the what shall we do next? kind.
Now those days seem foreign:
A dreamscape vaguely familiar
And entirely comforting.
And from this dream I wished not to wake up.
As consciousness slipped slowly through the cracks of my mind,
I felt myself ache to hold on to that intoxicating feeling of lightness,
Just a few moments longer.
Reader insights
Nice work
Very well written. Keep up the good work!
Top insight
Heartfelt and relatable

The story invoked strong personal emotions
Add your insights