Darwin Or God?
I believe the truth's in both (simultaneously)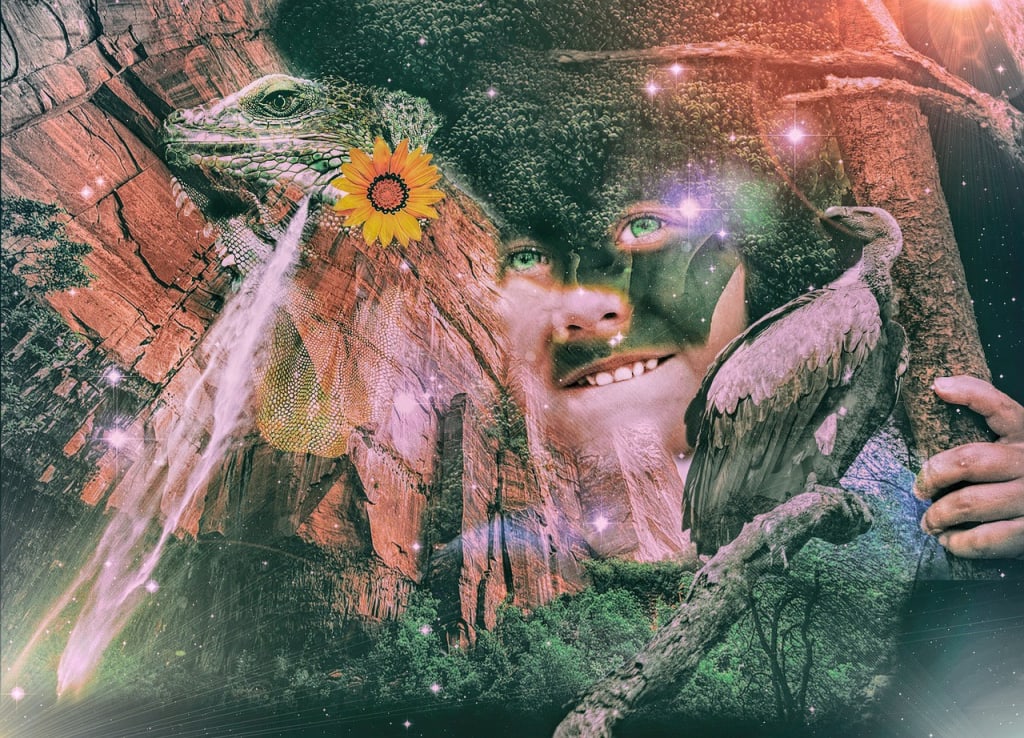 Image Source: Needpix
To vote for Darwin or God?
Is a dilemma true, or faux?
Years and years of discussion.
Conflicting without compassion.
Darwinists: "There's no God, buddies".
Religious: "We don't come from those monkeys"!
Both of them lose in the end,
because they both pretend;
that they discuss to go beyond,
though they do it to say "I won!"
So, the war wins,
not the warriors.
Oh, their blinkers
are notorious!
As for me,
as I observe,
there's no dilemma
in the air.
The human realm
is indeed
the animal-realm
that proceeded.
But for this GREAT process
to take place,
divine wisdom
worked in them.
Not a divided one, outside,
but the one essence of all the alive.
The animal realm took a step
to touch the mind's range, to go ahead.
Sometimes we see animals' wisdom;
nature's knowledge in them, too.
And we have their wild instincts
but not just these,
and that's the thing.
We have the mind to manage instincts
and also to go beyond,
to understand the point of all,
to extend more
to reach the sky,
in which the Nous
is somehow the mind
"already evolved" into divine.
Let's call it Universe, Self, God,
Nature, Energy, Substance,
or …I don't know what.
But all of these are just One.
And, maybe we'll understand
when the next realm we'll become.
***
Anthi Psomiadou — CC BY-NC-ND 4.0 International : Credit must be given to the creator/ Only noncommercial uses of the work are permitted/ No derivatives
About the Creator
Writing, Life coaching, Criminology, and more. But I simply do these, I am not these. I just am. I am what I am, at any given moment.
Reader insights
Be the first to share your insights about this piece.
Add your insights