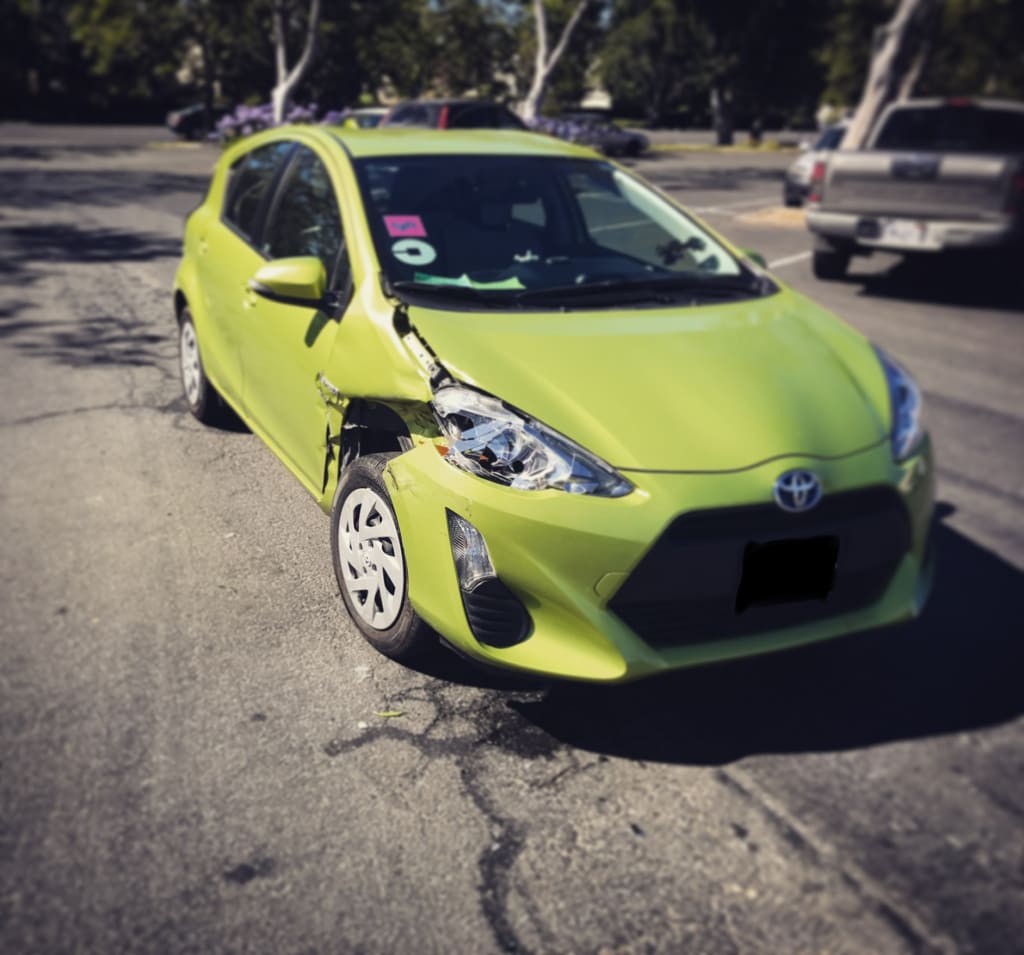 December 2020
Brake lights crash through
a fragmented windshield
faster than reaction,
splintering into a corrosive
explosion of panic.
The scream of mettle
folding under pressure
rings of deafening thunder
cracked by the peal of
screeching wheels unable
to steer clear of crystal shards
that cut to a shattered core -
a classic crushed in its prime.
Drugged onto a mechanical
gurney and wheeled to an
operations table where
strategic reconstruction is
drafted into self-service,
scrapped and dressed for
parts better left unfilled,
nostalgia weeds through
the remains for choicest
pickings before consigning
the carrion to the junkyard
with determined flippancy.
"Sometimes a thing gets
broke can't be fixed."
Oxidizing like an exposed wine,
the skeleton opens up to
reformation. Rust and worth
accumulate equally in
undetected contradiction as
subtlety plots a coupe.
Reflecting on a world filled
with endless rearview mirrors,
sifting through discarded
parts for the right to fill
a Promethean void,
reconstruction commences
on the totaled antique.
Hours of endless restoration
and a fresh coat of paint
polish scars into character.
No cylinder left unturned,
choice scrubs the chassis
clean, returning fire to a
long-cold heart, fluttering
a nervous Monarch's hum.
The hungry road opens
wide to the unknown
destination of a familial face.