Control of light, control of sound.
By Jamie Ramsay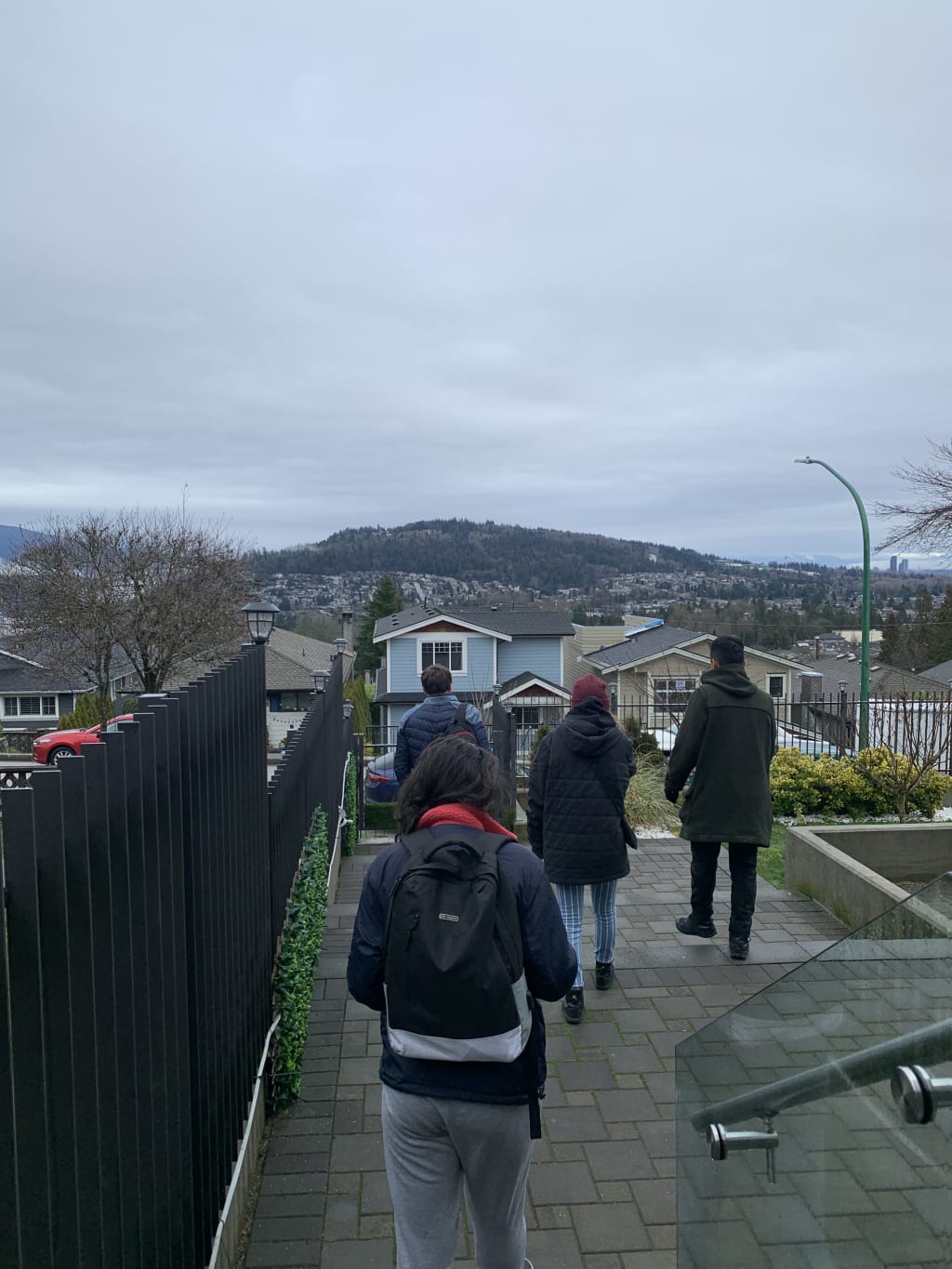 Inside the bewildered, forgetful laughter, in between yawns. Sitting, with the back of the chair in between my legs, we quietly whispered about bodies, about minds, about the language our body speaks, about how the mind translates, in a whole new language,
"Do you feel first, or think first?"
"I don't know."
She allowed herself to not know, in front of me, like a secret.
In another world, overlapping dimensions with me right now, I am unwrapping christmas presents. There is a fireplace on the television, someone is braiding my hair, there is no apologizing.
Like the evening before a recital, the conversations before and in between are just vehicles for the glister. I want everyday to be this way.
I want to create my own society. One which retrogrades around me, like a black hole, the humming pulse of aligned beings getting swallowed into my orbit. A society where we meet when all the lights turn off, when the city roads grow restful, and we use hammers against cement walls, the private, fog of our breath, waltzing into the night sky.
I guess it only feels special when it's rare.
The sun always rises,
The world holds its breath for us until the very first person starts their car, we hear it in the distance, in the gum stained pavement, listen to it as we fall asleep at the wrong time, the wrong color of the sky, wrong wrong busy streets and clones of the same same same.
It makes me understand why man created months.
It makes me wonder why each month isn't the same amount of time.
It puts me in a loop; conditions me into believing we are stuck.
These sweet pockets of time, of delicate privacy, peculiar seclusion, honesty, they remind me.
The word, honest, sounds like the act of taking a breath.
The way the letters are placed, the body of the word. It goes up and down, in and out,
inhale, exhale.
We are not stuck in a loop.
You have listened to the words, "and now, take the biggest breath you've taken all day."
Your chest expands, your ribs bend, your throat cools.
You have listened to your hamstrings, as they teach themselves to stretch.
This coiled, perverted society has decided we are built to function in loops.
The secret came in gusts of snow; gliding individual answers, revealing themselves in abandoned alleyways, behind garbage cans, spilled onto the bookmark in your hand, the book on the edge of the bed.
The days don't belong in loops, they belong within hushed wood in your sister's living room, unfamiliar nostalgia, a friend returning home after a month away, their muffled voices from the room down the hall, the privacy you're gifted to observe, across and into the empty screen of the television.
"Do you feel first or think first?"
We talked about it, as hands discovered control; control of light, control of sound.
I had decided, I think.
I feel, I think, I feel.
I am stuck on this order like our feet get stuck on the treadmill.
I will storm onto my tendons to keep up.
Guilt.
I believe guilt bloomed from innocence at first.
Guilt claimed the kind heart.
Guilt was the stomach of dreams.
Guilt digested and gave solutions.
Guilt was primal.
Now, guilt puts on a mask just for fun.
Guilt mocks you when you fall out of the loop.
Guilt rends your skull back by your hair, when you call in sick to work.
Guilt unscrews the cap on the wine bottle, hiding in your backpack.
Reminiscence is your friend returning after being away for a month.
It's watching him fall asleep in your sister's arms.
It's dreaming about tentative animals that have guiltless claws, a fox that plays inside your palm.
It's me and the moon.
We are contemporaries of complicated relationships with our mothers.
Our first love.
She speaks to us before we know language.
She always knows how to sing.
I give my body permission to be big, my legs to be thick, my stomach to expand, my hands to be knowing, my laughter to be a part of the conversation.
It's a society that tears down skyscrapers, plants seeds in their dust; a religion in which the being does not pray, or kneel, but holds her sister's hand in acting school because she needs to remember each breath; cries into her sister's hand because she is engulfed in awareness.
My sister's voice sounds like an owl when she sings.
When she thinks.
It's complicated, hearing your sister's thoughts.
It's only February.
My name slips down my body in his shower.
Guilt.
Written through the fog of the glass door,
Guilt.
My body is slid over, in candy wrapping paper, hidden on the top shelf.
I am unwrapped, eaten,
an eating disorder, discovered by parents on the kitchen counter.
A kitchen counter full of crumbs that are yours.
I miss you.
About the Creator
Every word is chosen from my throat, in the moments I feel too human.
I am your guide into the sinkhole.
Reader insights
Be the first to share your insights about this piece.
Add your insights