Cold Night for Nips
By Yona Vaughan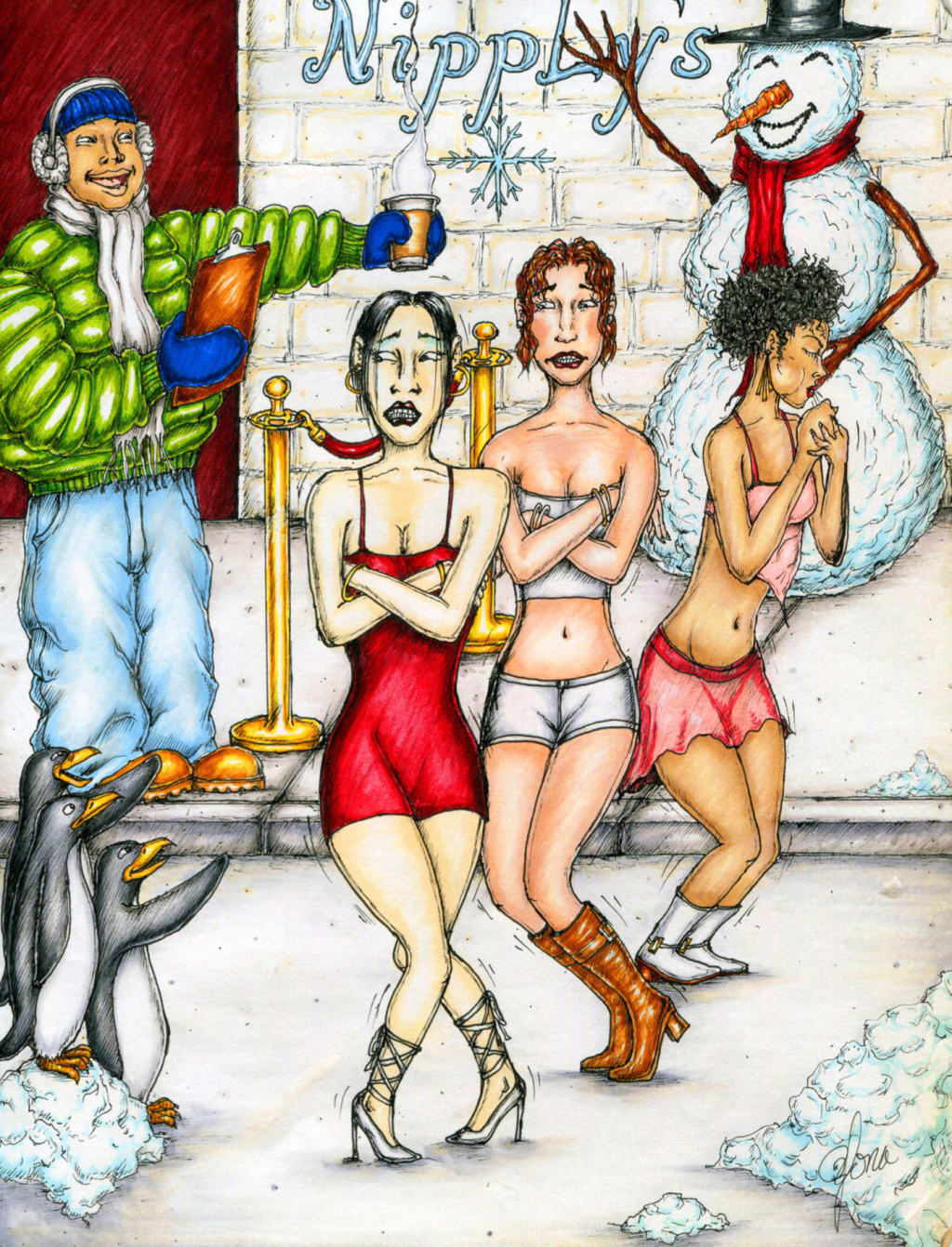 Cold Night for Nips 
​
Freezing asses for fashion to ignite
a man or woman's passions.
They'd do better to ration out the skin exposure
and achieve closure from a cold pose.
Styling frozen toes outside the club,
they rub hands to keep warm before fingers
form into nubs that are forever lost when frost
takes a bite.
You're looking hot tonight with those cold
cheeks seeking heat to warm buns
while penguins poke fun at your muddled
huddle.
Scuttle on home where I'm sure you own
a coat. Get a scarf to cover your throat and tote
more than the loin cloth covering your groin.
Join a little sanity that stops vanity's control
of having you stroll unprotected from the cold
like a half-naked snowman.
Excerpt From
Eat Your Spinach
by Yona Vaughan