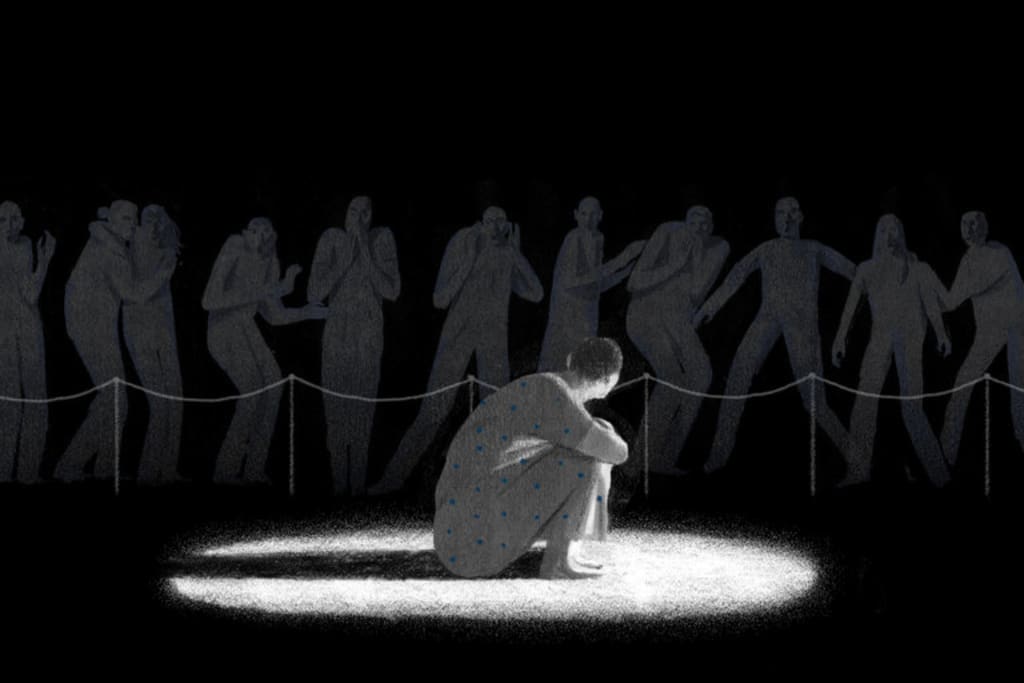 The clouds cover the sky like you cover your feelings,
You do it so elegantly.
Almost without meaning:
For all I know. You're healing.
You don't have to mask your stars,
Yes they're already dead.
But something I want to explore,
Is caught up in that head.
As I blow smoke into this atmosphere,
As I watch it go,
I wonder if you realise I'm here-
I wonder if it shows.
Who could tell, know?
That you're calling out for someone,
Because you're living in hell.
You feel useless.
I know you do.
I'm here as you're asking who-
Is there?
I care.
I know this life offers pain and heartache.
But we, together can make-
Time.
Together...we can make things right.
I know you need space from them,
I know you need a place-
To call home.
You're not alone.
We need to think about others in this world,
We need to think about the boys and the girls,
Who won't tell what, when, how, why...
They feel like they want to die.
Just try-
To be there for them.
Who knows what will happen later,
Everyone has their doubts.
But if a life can be saved by you,
Why would you count?
On them.
Again and again.
Do what is right,
I know.
It's not your fight to fight.
But if you can take away,
Some of the fright-
You're a light,
In their darkest night.
While others are dreaming,
In their beds.
You are screaming,
For the thoughts to go away.
They stay.
You know that there isn't a solution,
Just need a body to make you feel-
Human.
You're not losing...
You're stronger than you know.
sad poetry
About the author
I am Natalie Simmons. I am 18, studying acting, and I spend some of my time writing monologues and slam poems. I have been wanting to post my writing online to see the response I get. So here goes-
Reader insights
Be the first to share your insights about this piece.
Add your insights