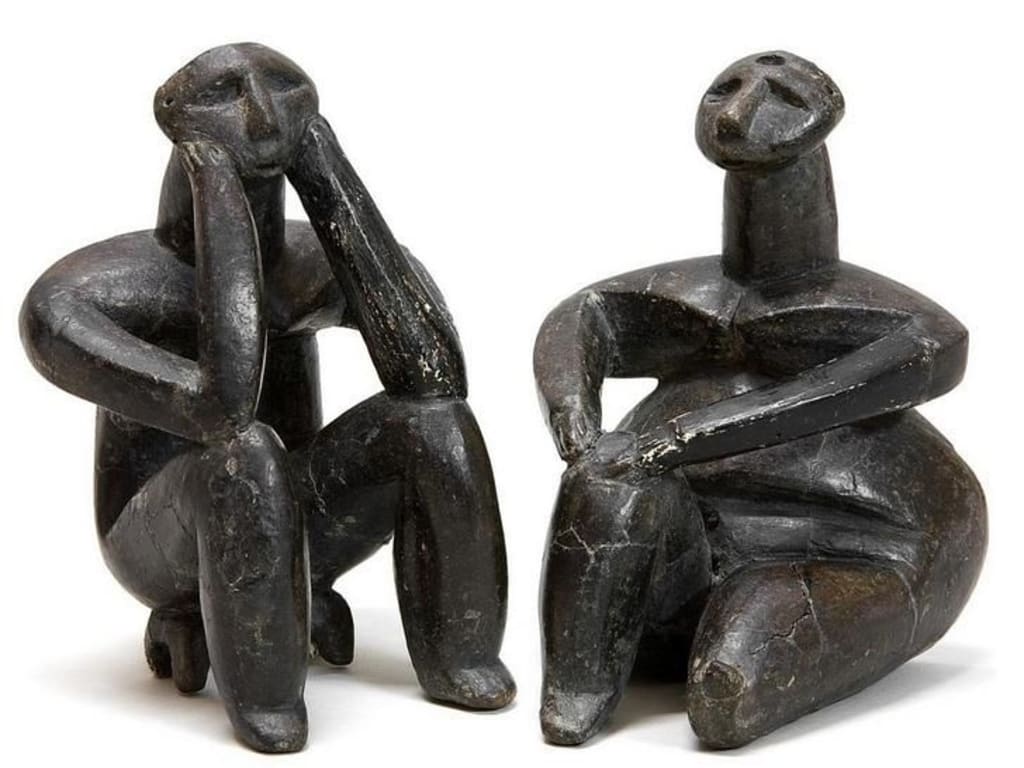 The forlorn, human shape is so recognizable.
Unblinking despondency carved into stone,
earth,
clay,
and canvas.
It's remarkably easy to paint despair --
sometimes it's turbid
covered in oil,
and blood
It reads:
Burn yourself on purpose.
Taste the drain cleaner.
It yells:
This is only the beginning
but here's your expiration date.
("are you feeling any better?")
Or, it's artificial,
like screams in slasher movies
presupposing an audience.
It talks of revenge,
but revenge means getting up and moving,
separating stone palm from stone neck -
and there's no breaking that inward shape.
Survival is not that simple.
It's definition... not that forgiving.
("why the long face?")
At the head of it all
there lie the creators -
tremulously holding despair
as this orb of keenest inspiration.
They peel down their nails,
grind their teeth,
strain their eyes,
use their veins as bookmarks...
It's been millennia, and the thinkers haven't changed.