Catch and Release
By Yona Vaughan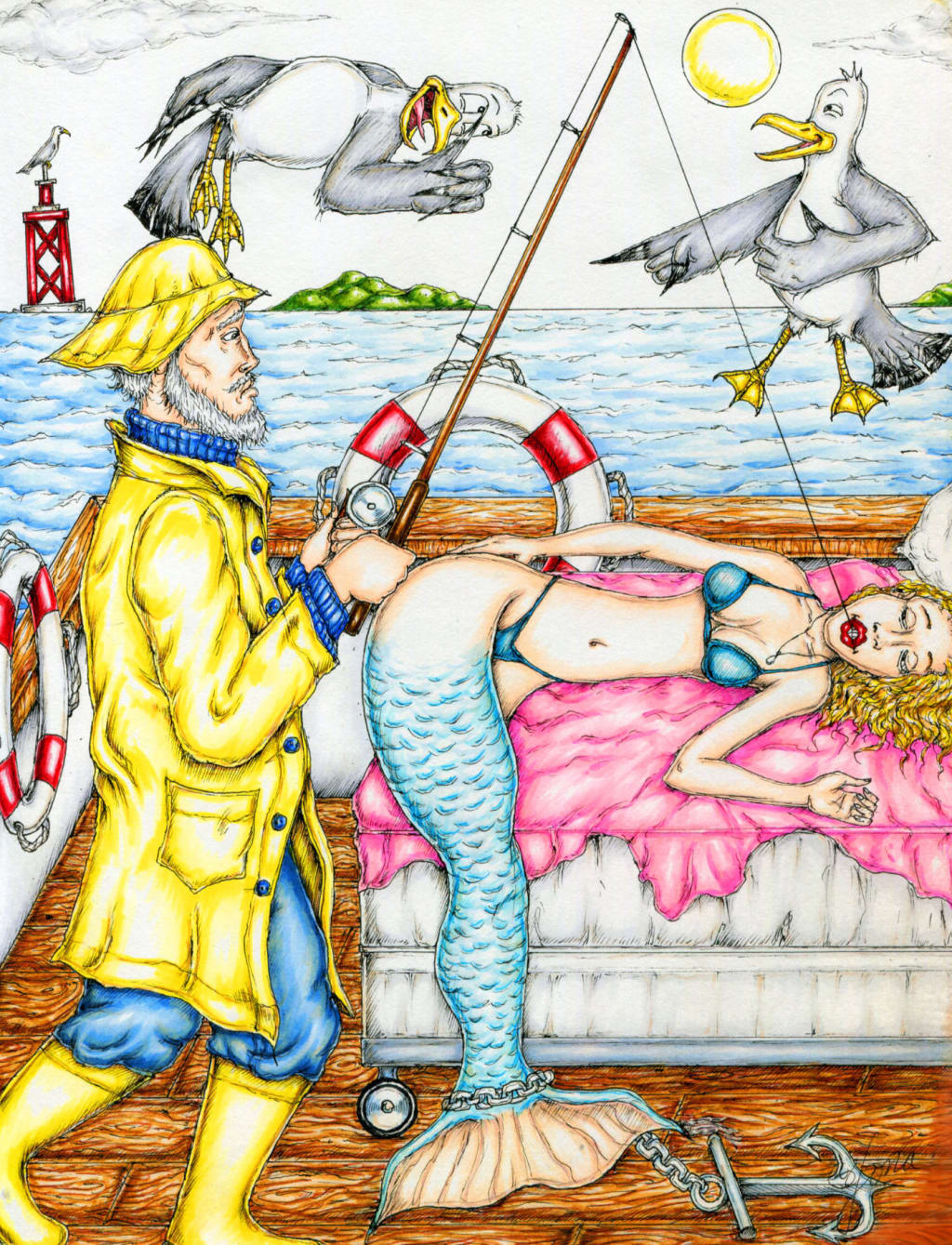 Catch and Release 
Tharrr she doesn't blow or show any signs of life! 
You could poke her with a knife and might get a
moan as that prize catch lays there like a block of stone. 
Feels like you're alone in the boat, hoping that
she'll move and groove her behind, the same way
she played and danced on your fishing line. 
Remember that time? When you thought what you 
caught would do more than just look fine? 
Now you wish you could throw this dead fish back 
into the sea. She may look pretty, but that's all you
see of her skills.
When the visual thrill is gone, you will long for a
better grade of woman than a mermaid trophy who
shows she exists as a dead fish in relationships.
Excerpt From
The Depth of Underwear Bottoms
by Yona Vaughan