Cannibal Corpse
The Dreamer's Cannibal Corpse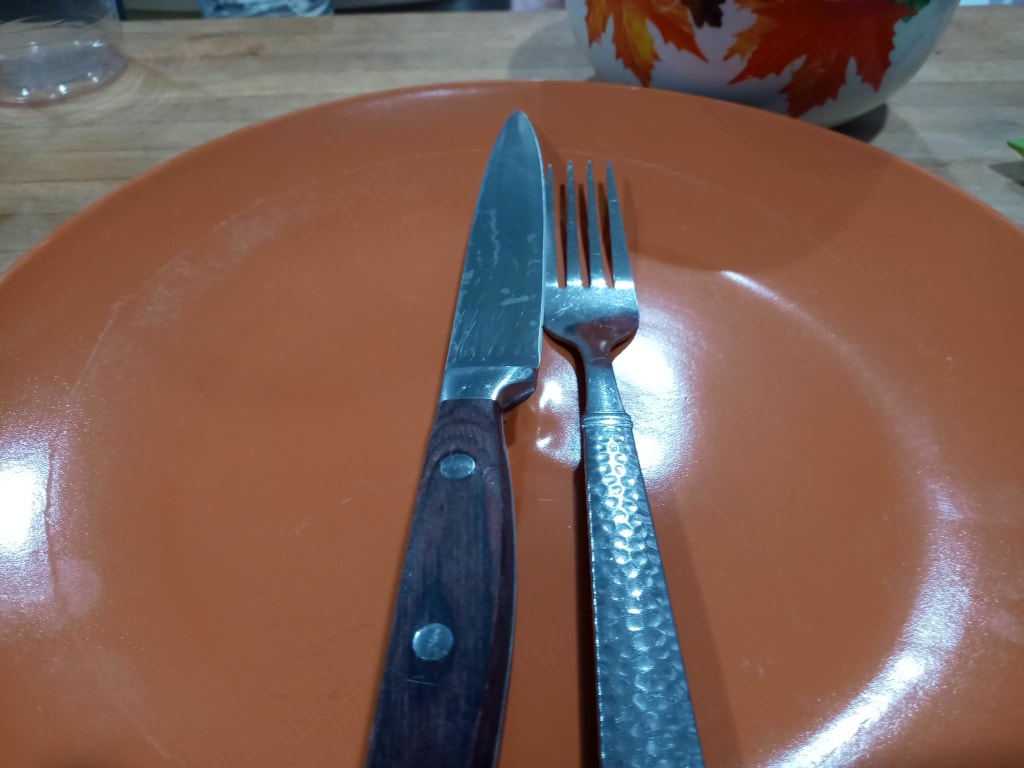 I sit here, patient for a taste of
This new delicacy.
Surrounding bodies jabber on and complain.
But for some reason,
I feel out of place.
The Sun closes it eyes for the day to end.
The door locks and blinds shut.
The manager says "Let the feast begin."
I look around and nothing is as it was.
The surrounding bodies begin to make
These strange noises.
My stomach roars into the melody.
But for some reason,
I feel out of place.
Giant plates and saucers were put on
Every table.
The squealing, chirping, and growling
Were overcome by the constant
Slamming of utensils on the tables.
Those around me started to show
Animal-like features,
As if they were shedding camouflage.
Now for some reason,
I feel completely out of place.
When the lids were lifted
Those creatures leered with lurking lust.
It smelled fishy to see a tuna
Drooling over baked catfish,
Pigs preparing to partake in roast rump & rice,
King Cobra teasingly licking Orochimaru,
And even
A hare not scared to admit she's ensnared
By the allure of her Poor Fair Pair Stew.
"Bone Appetite" and on was the feast.
Watching these moral less self-engulfing
Beast feast on family and friends,
Stirred in me something terrible.
I feel completely out of place,
Yet comfortable.
The King of The Forest and Cheetah
Shared a side of Alley Cat with House Entrails.
The Jags had no problem with Mrs. Fox
Even if Mr. Fox was a bit overdone.
The lady bugs enjoyed their share of
The Tall Green, Crunchy Cake, and
Hopper Surprise.
The Surprise was Hopper still had some kicks.
I feared for what these soulless creatures
Had in store for me.
I feel completely out of place,
Yet comfortable.
I dug in uncontrollably in my well-done meat.
More and more came, more and more I ate.
Later, I realized I was just like everyone else.
I became/become an empty vessel
Surviving off my own kind.
I am what I eat.
I ate at Cannibal Corpse, I am a
Cannibal corpse.
About the Creator
Start writing...I am the Author of Circus by Christopher Shavers and the Author in Faceless Entertainment. I love to write and perform. Be it me bringing nightmares to life in stories or my journey through poetry. Enjoy the Show.
Reader insights
Be the first to share your insights about this piece.
Add your insights