C o l o r Me
... or: "I almost flunked Kindergarten!"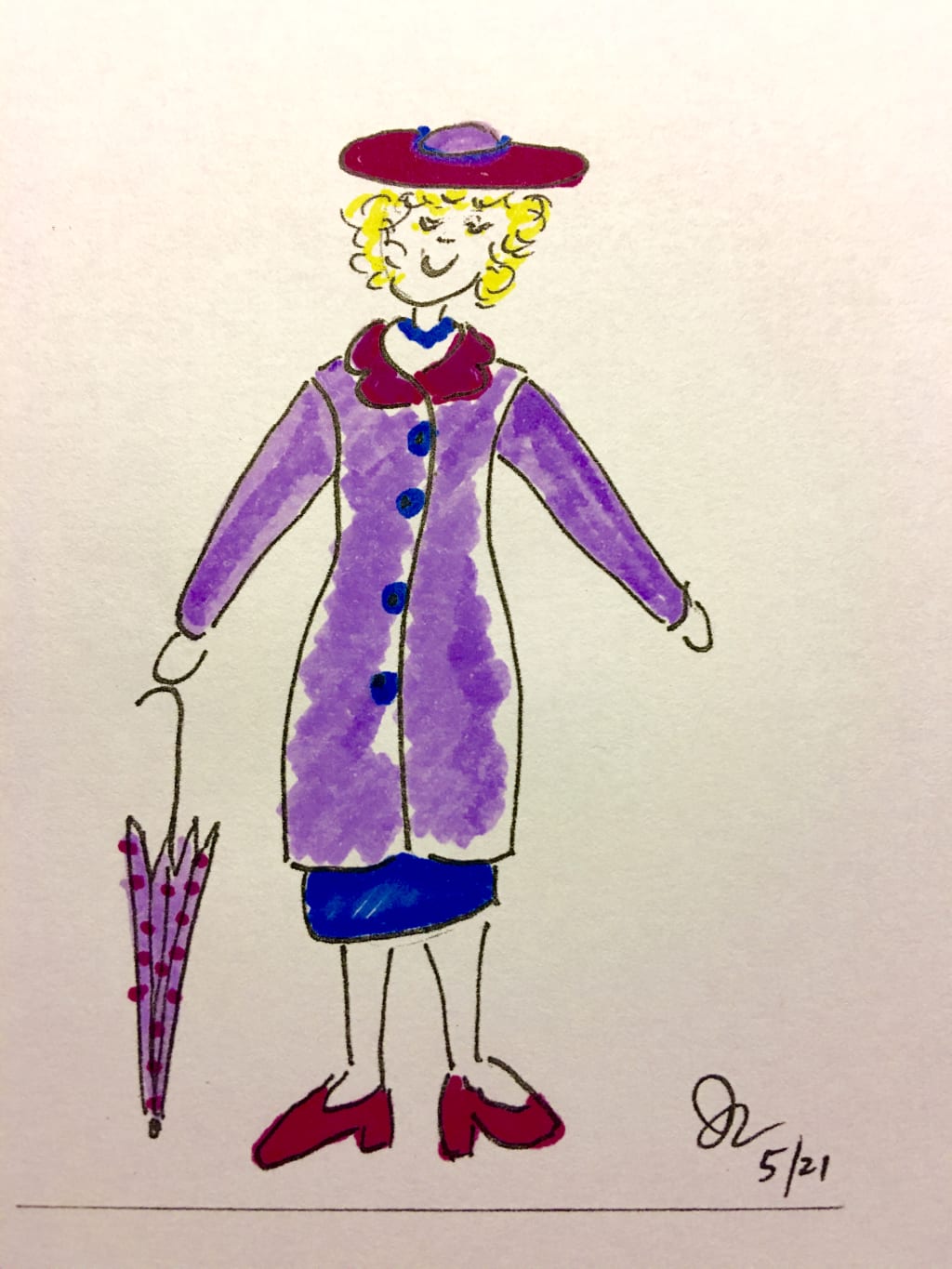 Color Me: Channelling my 6-year old self's Color Story
C O L O R M E
"I almost flunked Kindergarten!"
Not,
a common start
to one's life story… I suppose.
Yet, oh, so true
in my life's case.
Asked in a School Readiness Test
to color
the outline of a lady:
umbrella, coat, hat and shoes,
in dreary colors:
black, navy, grey and brown
seemed
uninspiring.
Too cruel a treatment
of such a nice Mamsell.
So, instead,
I chose
lovely, pleasing colors
that complemented
her look and cheerful personality,
oh, so much better.
I was real pleased with the result,
I'm not too proud to state!
As so was she, it seems,
for her reflection is all smile and happy hues.
Needlessly to say:
I did flunk that test!
And was deemed - it seemed - not ready
to advance in my career.
But,
at least it pleased my thought,
my fashion model
did not have to suffer
the neglect of being clothed
in shades of drab,
and nuances of bore!
Dorothea Langevin 5/2/2021 - channeling her 6 year old self
(Excerpts from my Professional Career since then: Tailor, Apparel Engineer, Textile Designer, Artist … :)

Dorothea Langevin
Until about 10 years ago I would have never considered myself a writer. I started out with poetry. Out of necessity. I needed an outlet to process - life.
Oh, I always had stories in my head. Only now are they coming out into the light.
See all posts by Dorothea Langevin →