BRIDGE OF SIGHS
YES, that 'Bridge of Sighs,' by Robin Trower. My one and only attempt at the style called SESTINA, which I found particularly difficult, but a challenge I wished to overcome. I will let the reader decide if I succeeded. Thank you.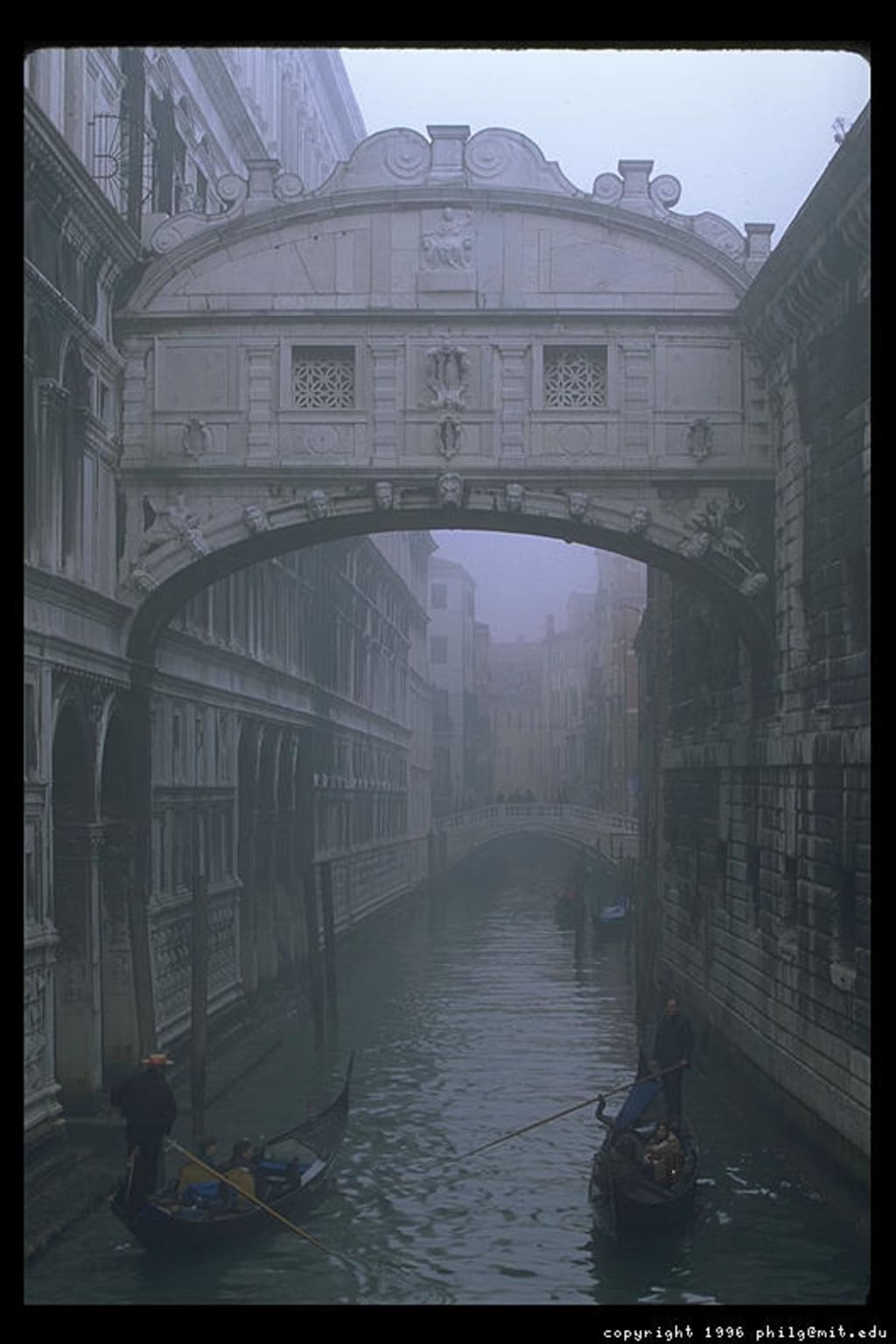 Shackles bind chains,
We walk the path blind.
Accompanied by ghostly spectre,
Feel cold death of shuffling feet.
Even the morgue no match for this painful chill,
Your mien tales the tell of how you feel.
Sighs speak what you feel.
Listen to the clink of chains,
Sense the goosebumps from the chill
Of this corridor which you walk blind,
As newly formed scabs scrape off broken feet,
Your face the ghostly spectre.
Oh, lonely spectre...
You think yourself numb and cannot feel,
While the blood oozes from cracked feet,
Ankles choked by chains,
And around the corner waits another blind,
Where death awaits in ghostly chill.
Blood cold, blood chill...
Pale and wan is your spectre,
Fear renders you weak and blind,
"Have pity," you sigh, you feel...
The unbearable weight of the chains!
Shackling your crime to your feet!
Walk ponderous upon dead feet...
The brick under is so cold, such deathly chill!
Even in comparison to the chains.
Doubtless soon I will be truly a spectre!
Death! How do you feel?
To life, I now am blind!
To you, I am the unseen! You are blind!
To my shade as I walk the last of merest feet!
Terrified! Is how I feel!
My teeth, they chatter, but not from wind that sighs coldly chill...
Freezing, screams the spectre,
"LOSE MY CHAINS!"
Feel the end clawing at your feet,
Chill fells your chains,
Blind death claims the Specter!