Bodies Like Oceans: a Paint Lyric
for Shoog McDaniel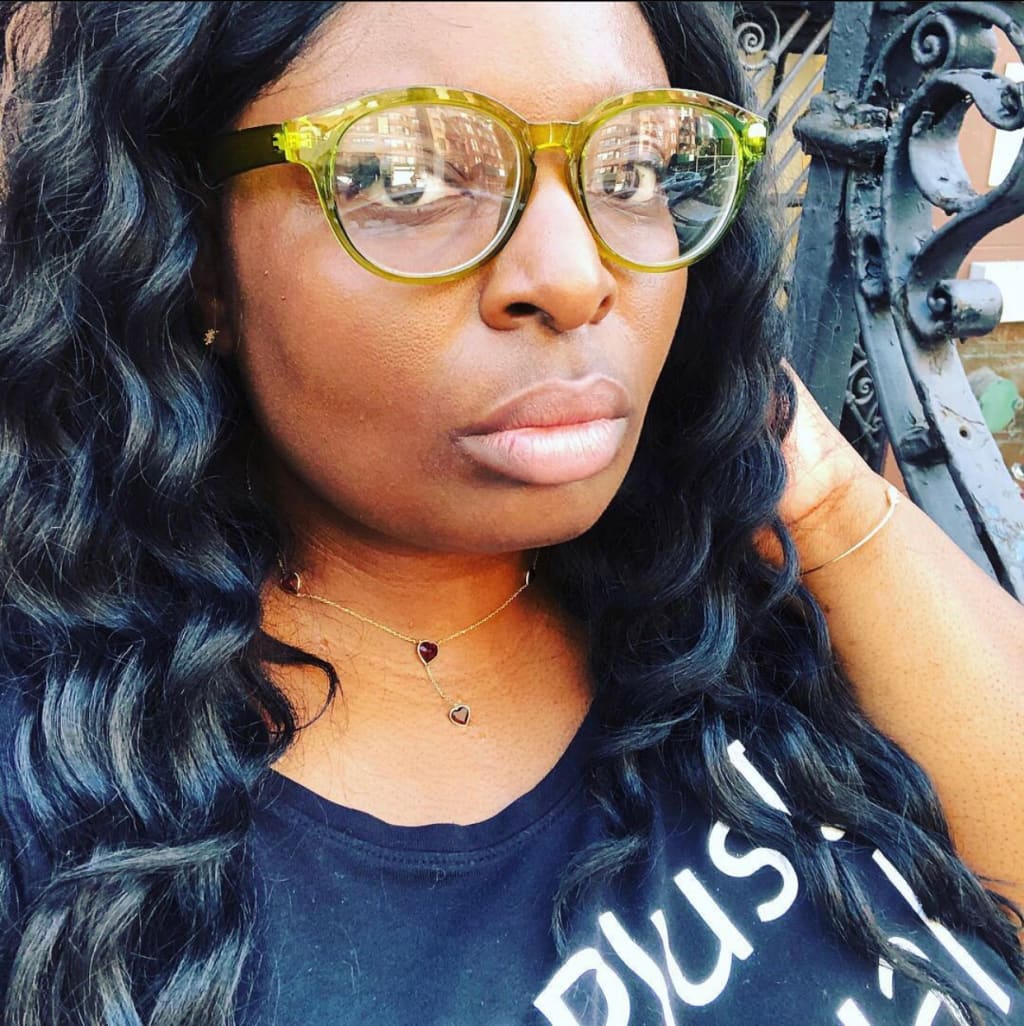 Lizzo Photo: Courtesy of Luke Gilford
Spare me your thin tidings
bring round your technicolour fats
Your baby fat, your aging fat
fat of the azure tide
Fat of the earl grey worm
bring me that stubborn belly
Fat of the muted
Low-intensity and tinted
Pocked, puckered and hyper-pigmented
fat-on-fat-on-fat fat
Flesh, that responds to brush,
shimmers at the suggestion
A colour wheel of fat, tested
to withstand the fallow ire. Please,
Don't mention the memory
of muscle without the tensile tincture—
Long live the high-hued splendour
of fat privilege. Oh, neutral canvas,
Whom do you comfort, with your ease
whose paint knife scrapes across your palette?
Clawed my way out
of your clean love
And into the world's fat shine
world that works to dull
Me, I stay vibrant and alive
rounded at every corner
Keep your thin spectacle,
your khaki hula hoop
Fat of the forgotten republic
I lift you out of the shade
Let your contours spill over with light
I offer not the lemon,
But the entire rainbow as heaven.
About the Creator
Omotara James is the author of "Song of My Softening," from Alice James Books. A multidisciplinary artist, she creates as a means to preserve joy, confront the past and free herself of it.
Follow @omotarajames & inquire at omotarajames.com
Reader insights
Be the first to share your insights about this piece.
Add your insights